This is the sixth and the final edition of the series of blogs on "how to migrate exchange server 2013 to 2016 using step by step guide". In this previous edition of this blog we have discussed on how to migrate the email flow from the old server to Exchange 2016 so that external inbound and outbound emails are managed by Exchange Server 2016.
For other parts of the series follow the links below:-
Migrate from exchange 2013 to 2016 (PART-1)
Migrate from exchange 2013 to 2016 (PART-2)
Migrate from exchange 2013 to 2016 (PART-3)
Migrate from exchange 2013 to 2016 (PART-4)
Migrate from exchange 2013 to 2016 (PART-5)
Migrate from exchange 2013 to 2016 (PART-7)

Here in this edition, we will be migrating email relay receive connectors and other application to Exchange 2016 and later we will discuss the methodology to uninstall old exchange server.
Migration of Email relay receive connectors and other applications to Exchange server 2016
Relay emails for any devices and application through exchange server 2013 have to be migrated to the new Exchange Server 2016. In order to do this, we have to create an exactly the similar receive connectors on Exchange 2016 which we have on Exchange 2013 and later configure it with similar authentication setting, IP range, and permission groups.
After the new receive connector has been created, we need to modify the settings of application and devices so that they relay emails through Exchange 2016 server. When configuring application or devices to use a DNS name like smtp.www.XYZ.com then we are required to change the A record to resolve to IP of Exchange 2016 server.
The further steps comprise of the process to deactivate the Exchange server 2013, so before continuing with deactivation steps that kindly assure that all the application has been migrated to exchange 2016.
Uninstallation of Exchange Server 2013
Before proceeding further with the uninstallation of Exchange server migration 2013, kindly ensure that all the running services on the software is stopped. It is recommended to shut down the services step by step for deactivating the server.
Given below are some of the commands to successfully remove Exchange 2013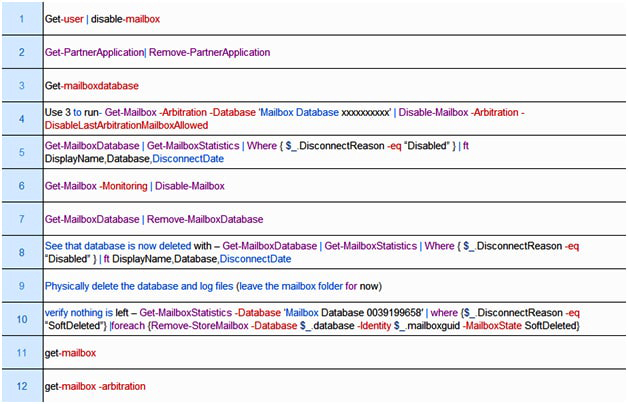 After all that the services have been stopped without any issues and you are assured that Exchange 2013 server has been successfully migrated into a new Exchange 2016 server follows the steps provided underneath for the uninstallation of exchange server 2013.
Steps to Uninstall Exchange Server 2013
Go to add/remove and click on Microsoft Exchange Server 2013. After which a confirmation window will open in which select "Yes" option.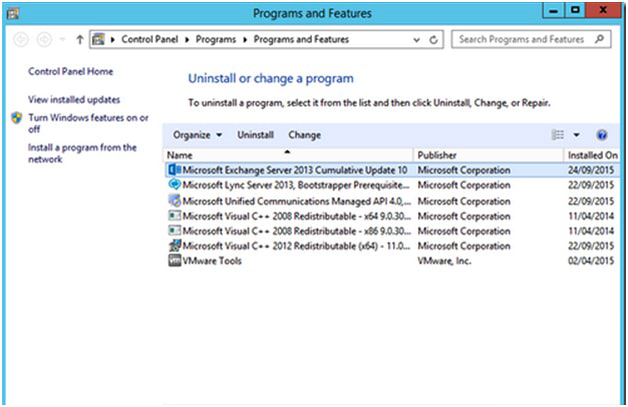 Process to remove exchange server will start in which click "Next" to proceed further.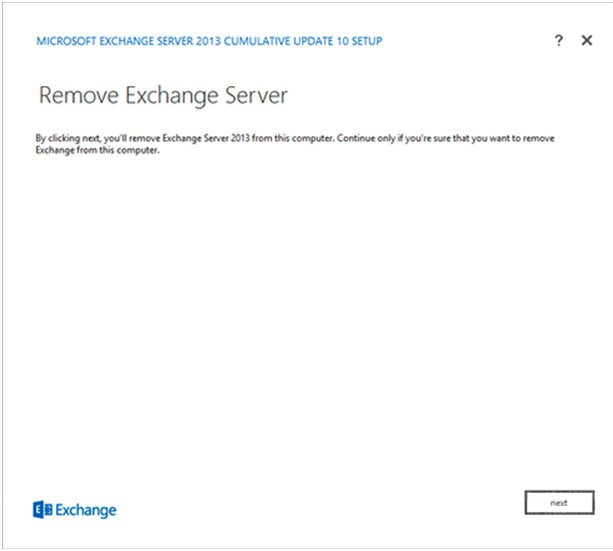 Few checks will be run by Exchange setup to make sure that the Server can be uninstalled from the system without any hitches. After the check has been completed, click on uninstall and proceed further.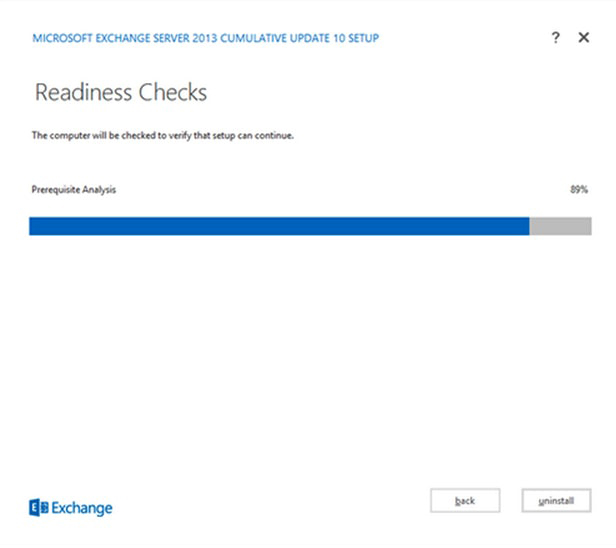 The Exchange Server uninstallation will be carry-forward. Wait while the uninstallation setup is in progress.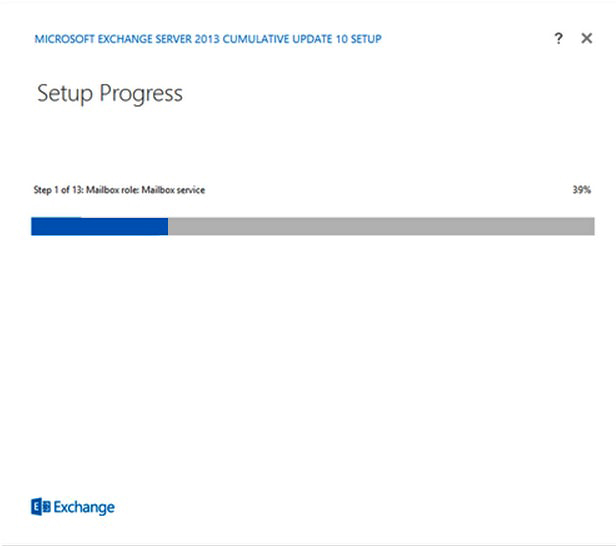 When the uninstallation is complete, reboot the system and take out the AD computer objects to completer the deactivation of the server.
Conclusion
In the sixth or the final edition of the series of blog on how to migrate exchange 2013 to exchange 2016 step by step, we have discussed on how to migrate email relay receive connectors and application/devices to Exchange Server 2016 along with the process to deactivate the old exchange server (Exchange 2013).
The process of migrating Exchange 2013 to 2016 is lengthy, consume plenty of time and may complicate the process of migration when the single step is missed while performing the task of migration. Hence, we would like to conclude that in order to meet the deadlines provide to IT profession for migration and saving time, luckily there is a solution available such as Shoviv Exchange Recovery Manager that swiftly migrate Exchange without anyhitches.
In the upcoming edition of the blog on how to migrate exchange 2013 to exchange 2016 step by step, you can witness how flawlessly the software can help in migrating mailboxes from exchange 2013 to exchange 2016