Last updated on June 26th, 2023
Exchange 2013 to 2019 migration might be a complex task if you go manually. So, here we come up with a perfect guide on how to migrate Exchange 2013 to 2019 and let you know the requirements, limitations, and methods for migration. But before that, discuss quite about the Exchange 2019. It comes with new and advanced features to ease email management tasks. The user interface of Exchange's latest version is very smooth compared to previous ones. In addition, it has improved search performance. Now, we will discuss other reasons why users are looking to upgrade Exchange 2013 to 2019.
Why does migration from Exchange 2013 to 2019 make sense?
It seems that changes are not that advanced in Exchange 2019. Still, the release brings several updates. So, if you are planning to migrate Exchange 2013 to 2019 latest version of Exchange, here are the things you should know;
It is the latest available version of the Exchange Server in the market.
Exchange 2019 is the most protected and stable server version.
It also has the advanced feature of meeting request forwarding and controls out-of-office settings.
Exchange 2019 supports email address internationalization.
It makes administration simpler and quicker because of its rebuilt search mechanism.
Above, we mentioned the reasons why organizations are looking to migrate Exchange 2013 to 2019 version. It could be more reasons that can be particular for all organizations.
Download a free trial version of the Shoviv Exchange Migration Tool and migrate your 
Exchange 2013 mailboxes to 2019. If You have any Query related Migrate Exchange Mailboxes,
then Our Support team is here 24*7.


Manual solution to Migrate from Exchange 2013 to 2019:
To perform this migration process, users first need to install Exchange 2019. Now two servers are installed in your system, Exchange 2013 and 2019. After that, follow the below steps carefully to upgrade Exchange 2013 to 2019 hassle-free.
Step 1: First, log in to the Exchange Admin Center.
Step 2: Go to recipients and then mailboxes. And select the mailboxes that you are looking to migrate. After clicking on the add option, select the move to a different database option.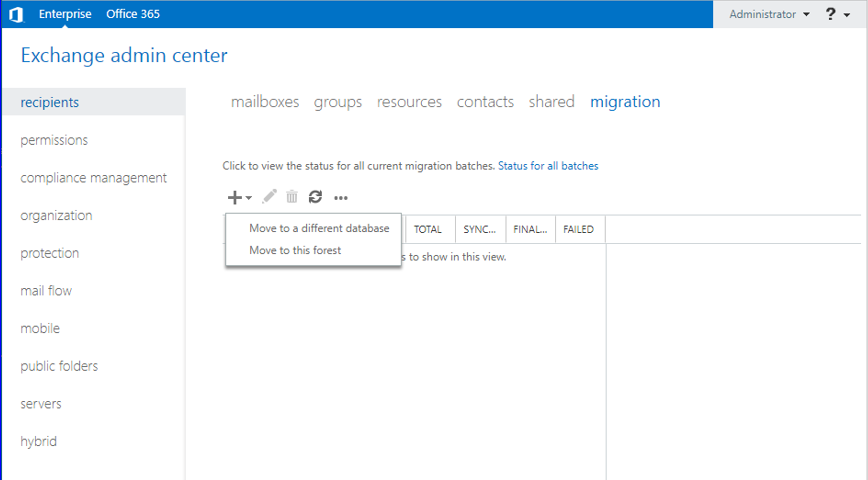 Step 3: Now add more mailboxes for migration and Click on Next.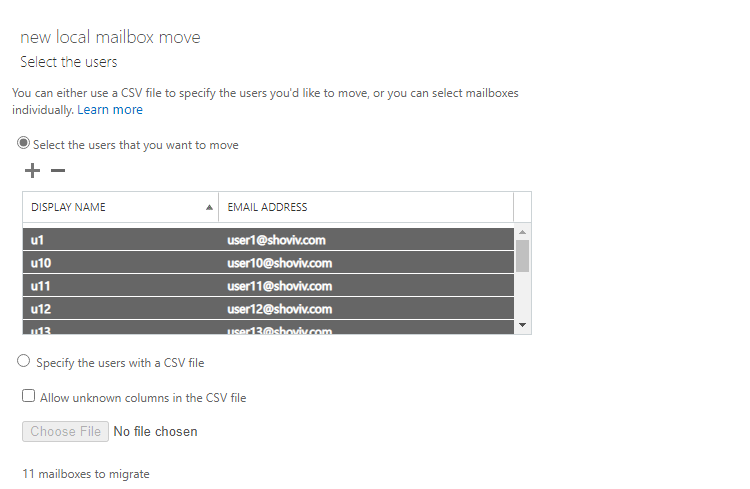 Step 4: Include a new name to the batch migration and choose the target folder where you want to migrate. The target folder such as the primary mailbox, public folder, or archive mailbox.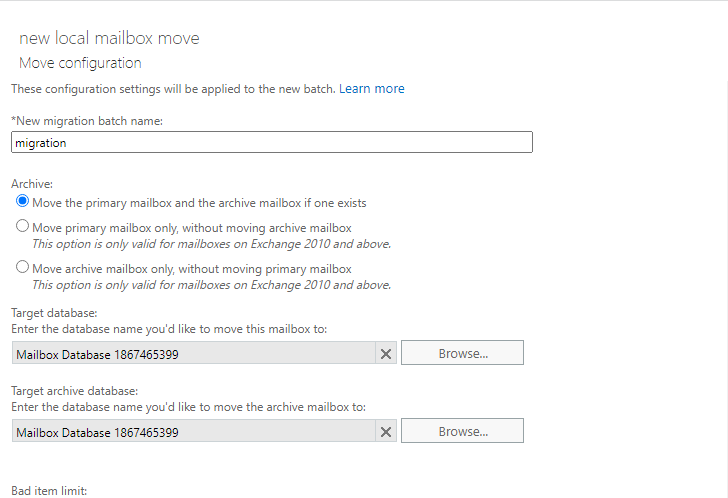 Step 5: After clicking the Next button. Add a user for the notification of the migration stages. Select options for starting the migration batch instantly or scheduling it. Click Next.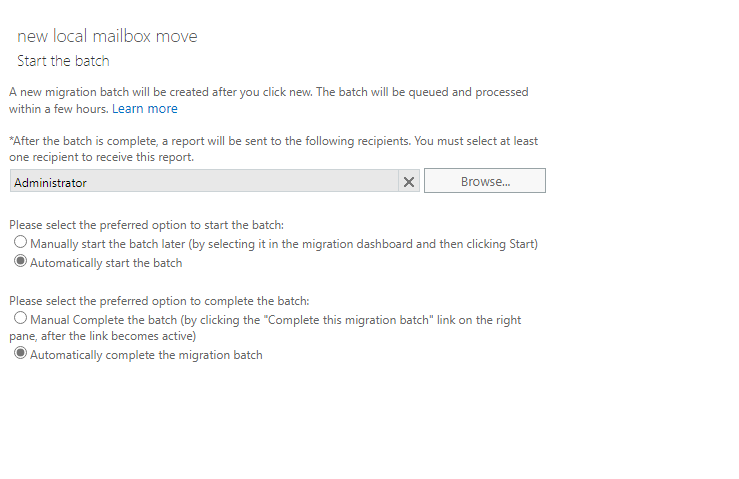 Step 6: Now choose the option to create a migration batch automatically or manually.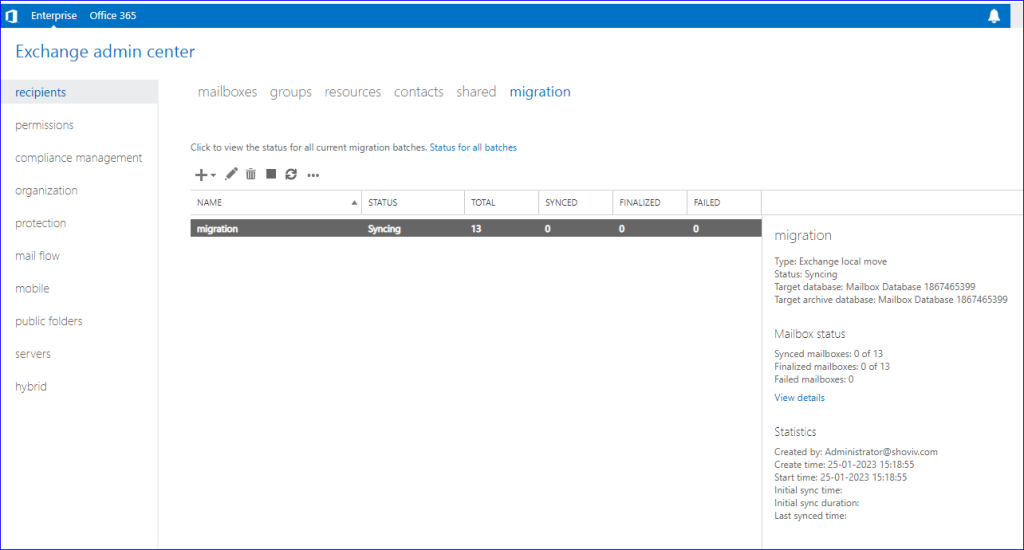 Step 7: After the batch is created, you can start the migration whenever you want.
This task might be hectic if you migrate Exchange 2013 to 2019 manually. Moreover, the Exchange migration task becomes lengthy and time-consuming. Therefore, it would be good to use the Shoviv third-party tool to perform this migration process.
Exchange 2013 to 2019 Migration Method: Works for All
Shoviv Exchange Server Migration tool is a perfect automated tool to manage the complex process of Exchange server migration. This tool comes with impeccable features that make the migration task a cakewalk process. You can effortlessly upgrade Exchange 2013 to 2019 without any complications. This software has various features that we mentioned below.
Users can add countless Exchange mailboxes without size restrictions.
This software provides various file formats that users can use to export Exchange migration, such as HTML, EML, RTF, etc.
It has an easy user interface, and even non-technical savvy also migrate Exchange 2013 to 2019 without difficulty.
Users also can filter added items before processing this migration task.
This tool is also capable of migrating the Exchange data to Outlook PST.
An incremental export is also present in this tool. Using this option, users can resume the paused process. Also, it prevents the data from duplicating items.
The software comes with a demo version that allows migrating the first 50 items per folder.
We've outlined a step-by-step to upgrade Exchange 2013 to 2019 using this migration tool. It is recommended to install the free Exchange Migration tool by Shoviv and pursue the process to learn the skills and capabilities of the tool.
Steps to Migrate Exchange mailboxes from 2013 to 2019:
Step1: Open the Exchange Migration software.
Step2: Add Exchange 2013 Mailboxes to migrate.
Step3: Click the Live Exchange option on the ribbon bar.
Step4: Select folders of added Exchange mailboxes.
Step5: Enter Exchange 2019 cred to fetch mailboxes.
Step6: Use filters and click next; migration will start.
Working Process of Shoviv third-party automation:
Following the below step-by-step guide, users can easily migrate Exchange 2013 to 2019 using Shoviv Exchange Migration Tool.
Step 1: Install the Shoviv Exchange Migration Tool.exe to your system.
Step 2: After successfully installing the tool, open it.
Step 3: Go to add source and choose the Exchange Server mailboxes option. Add the required details to connect Exchange Server. Then, click Next.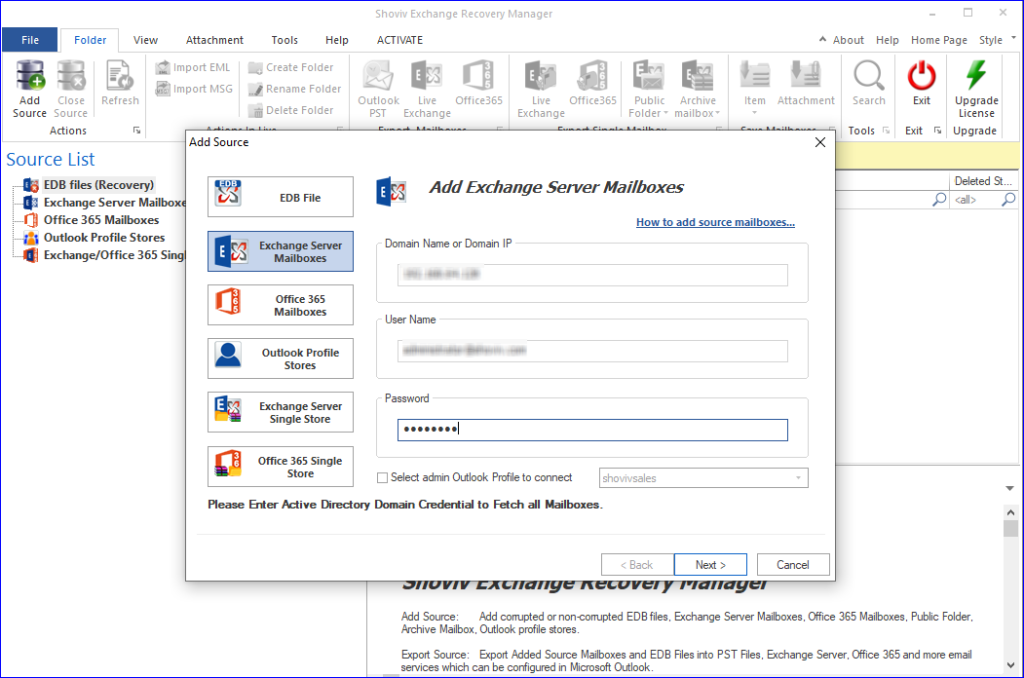 Step 4: Thereafter, go to the ribbon bar and select the Live Exchange option.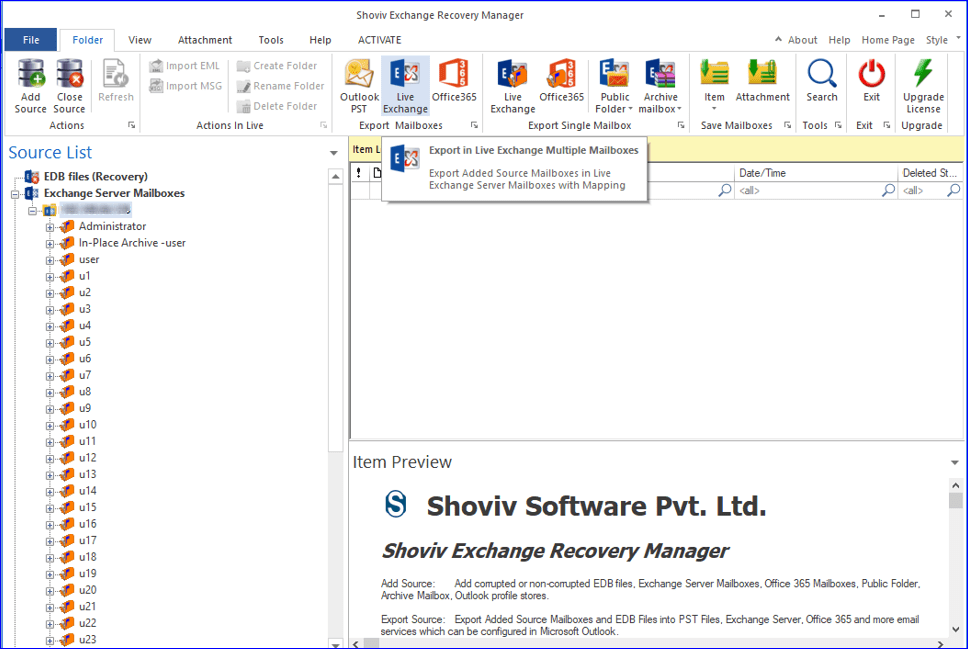 Step 5: The next window to check or uncheck subfolders will open. After making the selection of desired subfolders, click next.
Step 6: Now add the needed details to fetch the mailboxes. Then, click on Next.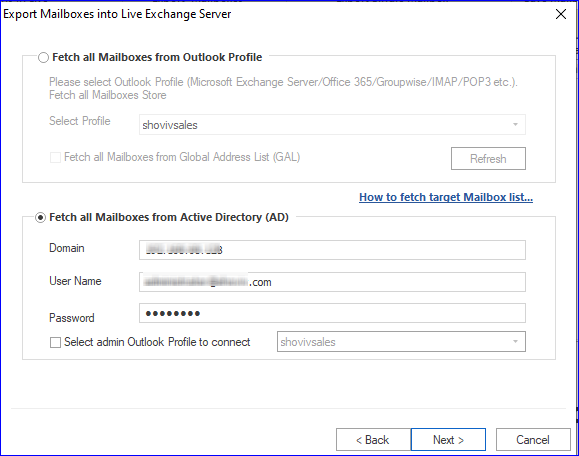 Step 7: In the next wizard, you can map the source to the target. After that, click Next.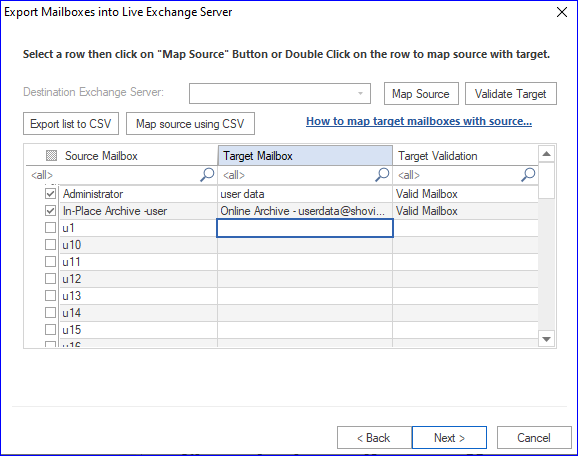 Step 8: Filter the items by adding or removing needed items and then tap on Next.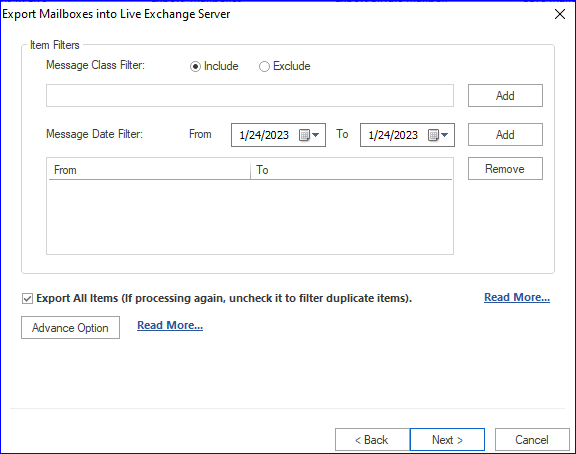 Step 9: After completing the process save the report if required and click on Finish.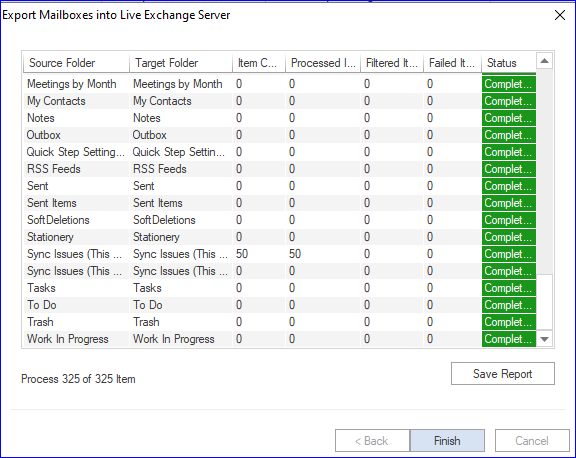 Conclusion
Above, we discussed the manual and third-party automation to migrate Exchange 2013 to 2019. At the end of this blog, we conclude that the Shoviv third-party automation is the best choice for users that you can use to make this migration task effortlessly. This tool does migrate mailboxes between any versions of the Exchange Server. But still, it all depends on the user's understanding of which method they want to go with. Before deciding anything, download its free trial version and check its features.
Latest posts by Himanshu Pandey
(see all)