Migration toward the most suitable platform is obvious, and email users are no exception. The suitability of any email client changes over time, and it solely depends upon the end users. Search engine results show a clear tilt from ProtonMail to Gmail as the Gmail client is getting advanced day by day. If you are a ProtonMail user and want to migrate ProtonMail to Gmail effortlessly, then here in this write-up, you will find a complete detail of the migration-related task.
Why do users migrate from ProtonMail to Gmail?
However, the decision to migrate ProtonMail to Gmail varies from user to user, but still, some common reasons initiate users for this migration.
Gmail is a highlighted product of Google; hence, users find it well-versed with Google products. Also, Google Workspace is dominating the market as, day by day, new advancements are taking place in Google products.
However, ProtonMail has introduced calendaring with its beta version, but still, it is not competing with Gmail's advanced calendaring feature.
A common feature of scheduling the email is missing from ProtonMail, which has been an integral part of Gmail for a long time.
Domination of cloud-computing platforms, i.e., Google Workspace, is also a practical reason that initiating users to move from existing email platforms, and ProtonMail is no exception.
Instant solution: Get Shoviv IMAP Email Migration tool to easily transfer your desired emails 
from Protonmail to Google's Gmail Account.

How to Migrate ProtonMail to Gmail?
Everyone wants to execute the email migration task for free, but unfortunately, there is no direct way to forward ProtonMail to Gmail. However, there is an alternate manual way that can migrate your email data from ProtonMail to Gmail, but in a very complicated way. Let's know about it:
Possible Manual Way:
Manually, you can't directly migrate Proton Mail to Gmail, but ProtonMail allows you to take the data in MBOX file format. If you take data in an MBOX/ EML file, the issue persists, so migrating MBOX to a Gmail account a professional tool is a must. Follow the below-given steps to take ProtonMail to MBOX:
Firstly, log in to your ProtonMail Account.
Click on the Import/Export option.
Using the Export option, select what you'd like to export".
Finally, select the file format to save the exported email, MBOX or EML options are available.
Here, select MBOX and then click on the Export.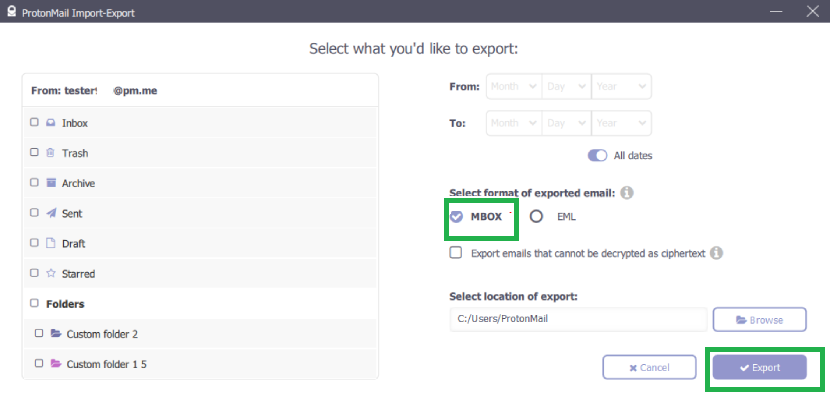 This is how you can take your ProtonMail emails to MBOX file format. But, now you need a professional tool to upload MBOX to Gmail sleekly, and the Shoviv Gmail Backup and Restore Tool is the most suitable for this task. If you want to migrate MBOX to a G Suite (Google Workspace) Account, go with the Shoviv G Suite Backup and Restore Tool. But, to escape this indirect way and directly forward ProtonMail to Gmail, follow the below-given professional way.
Professional Way to Migrate ProtonMail to Gmail:
Professionals seek a direct and effortless way to execute their tasks, and email migration is also one of them. For the direct migration from ProtonMail to Gmail, Shoviv Software has developed an advanced tool called Shoviv IMAP to IMAP Migration Tool. This utility offers a direct way to migrate from any IMAP client to another IMAP using an email client. i.e., ProtonMail to Gmail. Let's know what does it offer:
It runs over the job-based processing and allows the running of multiple jobs simultaneously.
It is boosted with the incremental export facility that resumes the process from the last stoppage and prevents duplicity in the target.
Users get the option to filter the data based on the date range and folder criteria.
To ensure the correct target and source, users can also map them before migration. It helps specify the migration from one specific folder to another.
It has a very user-friendly GUI; hence, any user without technical assistance can complete tasks independently.
Users can also schedule the migration for the future after creating the job.
There is no restriction on the number and size of the mailboxes.
A free software version is also available to download that allows migrating the first fifty items per folder.
How does it work?
There are straightforward steps to migrate ProtonMail to Gmail using the Shoviv IMAP to IMAP Migration Tool. Below are the steps given for this migration task:
Install and launch the Shoviv IMAP to IMAP Migration Tool.
By clicking the (+) button, create a new source connection.
Select ProtonMail by clicking the Add button to add a project. Enter the asked details.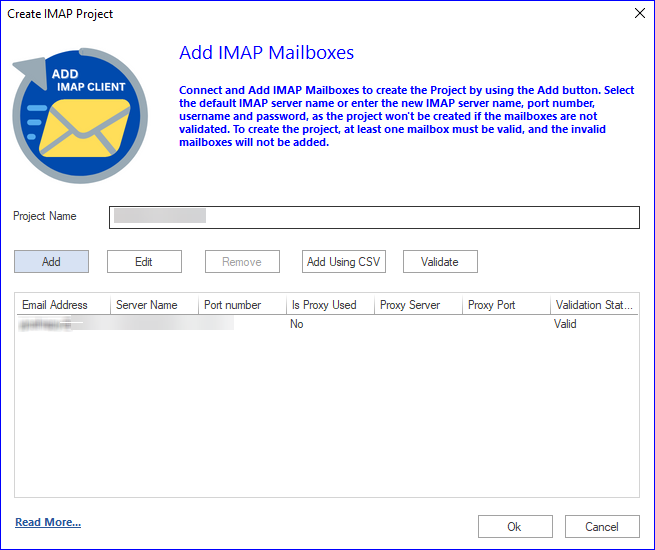 Use the target connection tab to create a new target.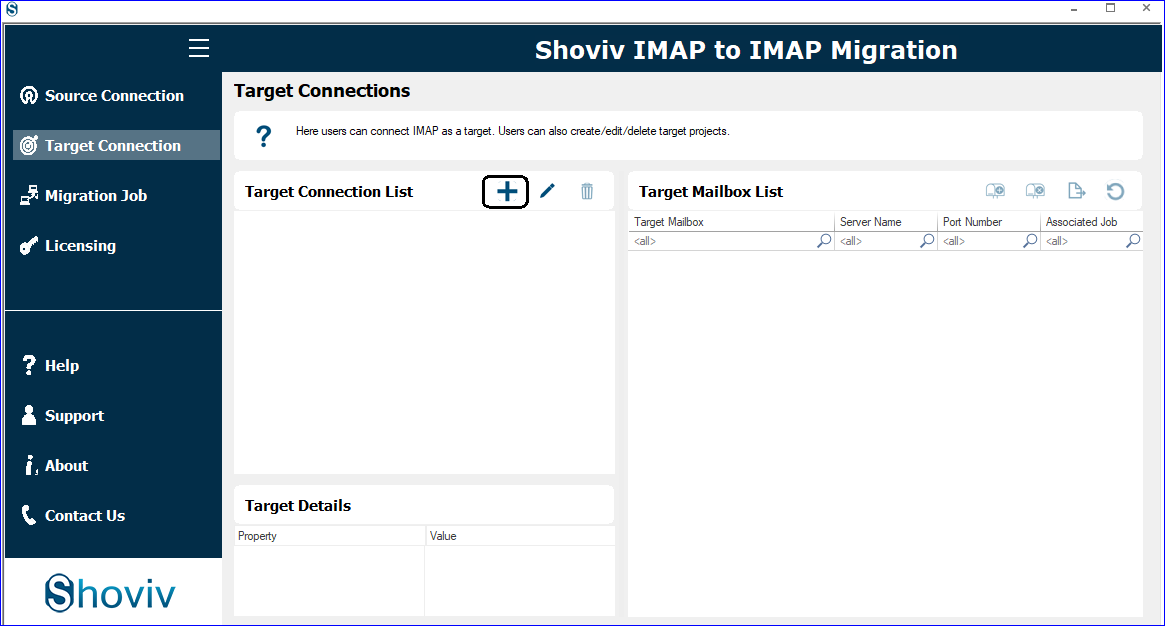 Select Gmail as the target and provide the required details to make a connection.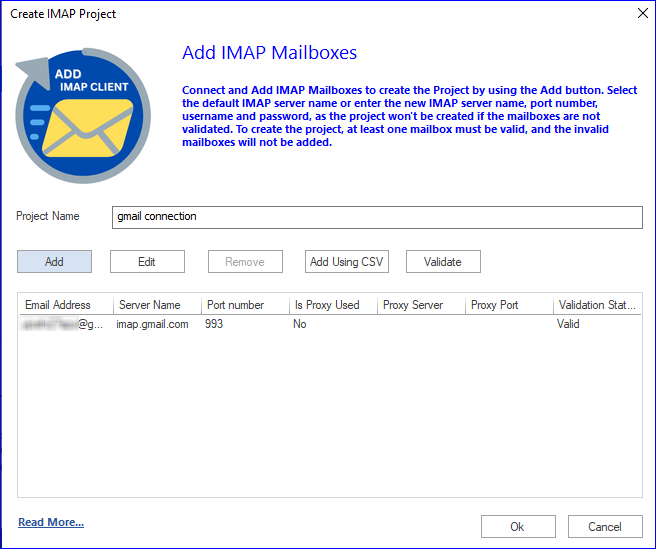 After creating a connection, the next task is to create a migration job. Click the Migration Job tab.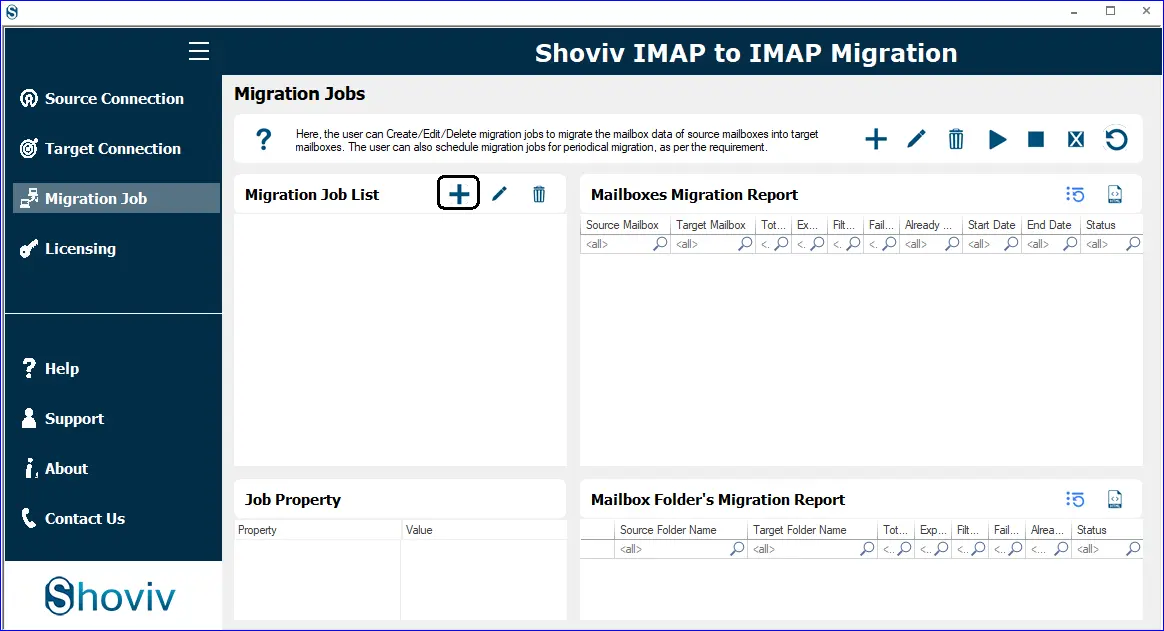 Provide a job name, and select the source. Choose the mailbox, select the target project, and click Next.
Here, map the source mailbox with the target one and click Next.
Now, you are prompted to the filter page. You can apply filters based on the date range and folder criteria.
Here, you can set the thread count, login attempts, timeout duration for the large items, and upper limit for the failed item count.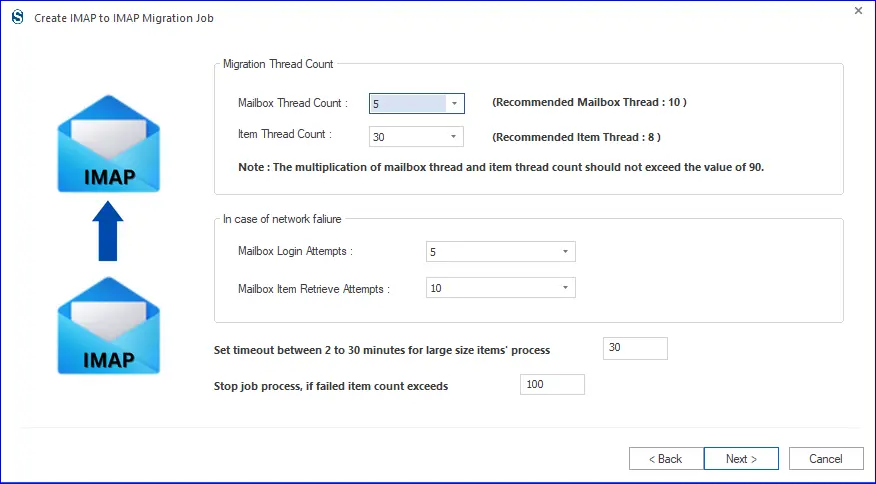 Users can schedule the migration and set the occurrence, frequency, and duration.
Finally, review all the settings, and if satisfied, click Finish. The migration will start, and your data will migrate from ProtonMail to Gmail.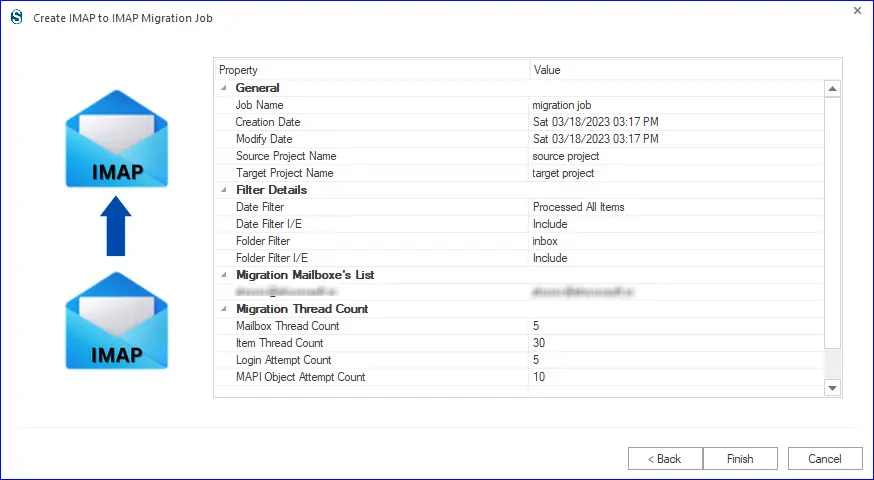 Wrapping up:
To forward ProtonMail to Gmail, a lot of users search for a way to migrate efficiently. There is no direct manual way to do this task; users can only download the data but still need to upload it to Gmail if they go manually. Also, for uploading data to Gmail from MBOX, there is a need for a professional tool. Fortunately, a direct way to migrate ProtonMail to Gmail is by using the professional Shoviv IMAP to IMAP Migration tool. Using this tool, the migration task becomes a cakewalk. A free version of this professional software is also available, which allows users to test the tool before purchasing.