Gmail needs no introduction; in today's world of information and technologies, everyone is well-informed about it. If talking about email clients, Outlook is also one of the prominent email clients, and also it has a good user base. If you are a user who wants to import Outlook to Gmail, then you have landed on the right blog. In this blog, we will learn about the way to import Outlook emails to Gmail efficiently and effortlessly. Along with the import process, we will also touch on all the dimensions of this task, including reasons, methods, and all.
Reasons Why initiate users to import Outlook to Gmail?
Though importing Outlook emails to Gmail varies from user to user, there are some probable reasons for the same.
With a single Gmail account, you can log in to numerous applications.
Gmail comes with 15 GB of free space that can be expanded at a reasonable price.
It provides better compatibility in comparison to other email clients.
Gmail, a part of G Suite (Google Workspace), offers all end users/businesses a better price range.
Users can rely upon Google if talking about security, as two-step verification is also enabled.
Ways to import Outlook emails to Gmail?
Here, in this write-up, we are discussing two ways to import Outlook to Gmail. The first is a manual way, and the second is a third-party professional tool.
Manual Way
Manually users can import using Google Workspace Migration for Microsoft Outlook (GWMMO). Users can import MS Exchange Account or .pst files to Gmail. It allows importing email, contact, and calendar.
Steps to import and open PST files in Gmail:
Download the Google Workspace Migration for Microsoft Outlook tool.
Enter the email address and launch the tool by clicking Continue.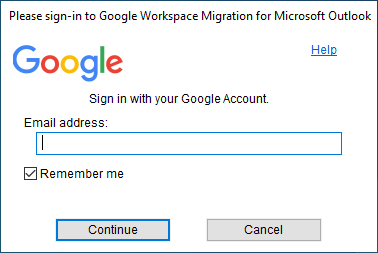 Now you have to provide the permissions by clicking on the Allow.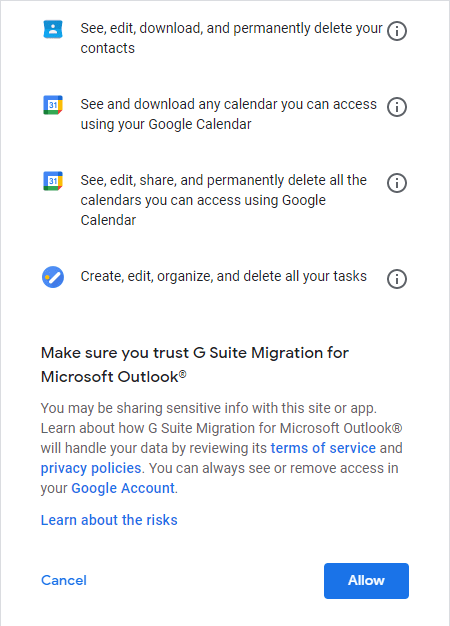 Here, you have to select the folders you want to import from the PST file. Click on the Next.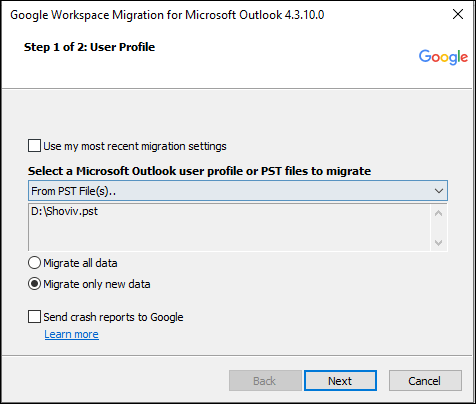 Make a choice for the data you want to migrate and after checking for the desired items, click on Migrate.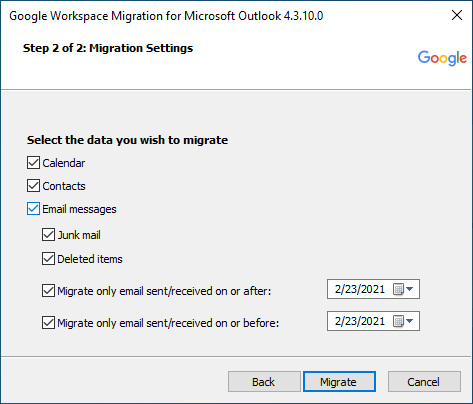 The process to migrate data from PST will begin.
Finally, login into the Gmail account to ensure the migration by finding the data in Gmail.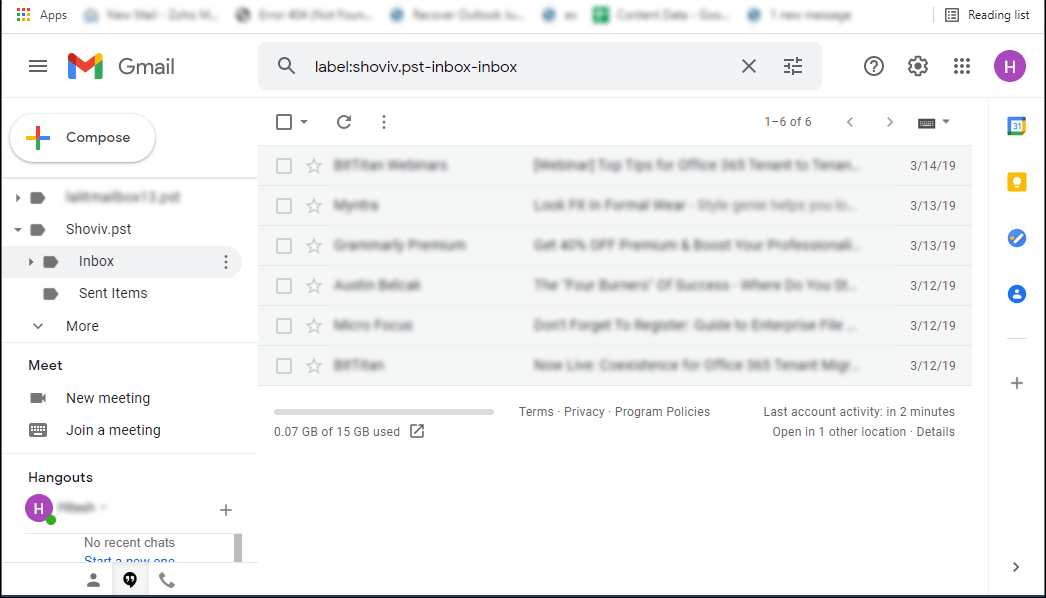 So, these are the steps to migrate Outlook to Gmail using the Google Workspace Migration for Microsoft Outlook (GWMMO) tool.
Things you should be aware of before moving with the GWMMO tool:
First, it consumes too much time and asks for technical hands.
If the process interrupts in between for any reason, you need to start the process from the very beginning; no incremental approach.
If you run the task with slow internet for extensive data, time out may appear frequently.
In case there is a need to import a PST file into multiple accounts, there is a need to execute the task repeatedly.
Users need an advanced option like a filter and scheduler, which is not available manually.
Errors like 0x80070035, 0x80040109, and 0x80041066 are common with this manual task.
If you have to import PST to more than one email address, you must process them one by one.
A professional way to import Outlook emails to Gmail:
Using a professional way to execute the task of importing Outlook to Gmail is a wise decision. Shoviv IMAP Backup and Restore Tool is an advanced featureful way for this task. This tool has multiple user-oriented features and options; some of the prominent ones are:
Shoviv IMAP Backup and Restore Tool allow the import of PST to Gmail and Gmail to PST files.
It works for all email clients using IMAP protocol. E.g., Thunderbird, Outlook, Yahoo, Hotmail, and Apple Mail.
It also allows the migration of OST, MBOX, MSG, and EML file formats to IMAP server mailboxes.
Advanced options like filter option, scheduler, control over the bad items count, and time out duration for the large items.
An extremely user-centric facility of incremental export is also available within this utility. The incremental export facility prevents duplicity and resumes the process from its last stop.
There is no limitation on adding multiple mailboxes for backup and files to import the file to the mailbox.
Steps to import Outlook to Gmail using Shoviv Software:
Firstly, install and launch the tool.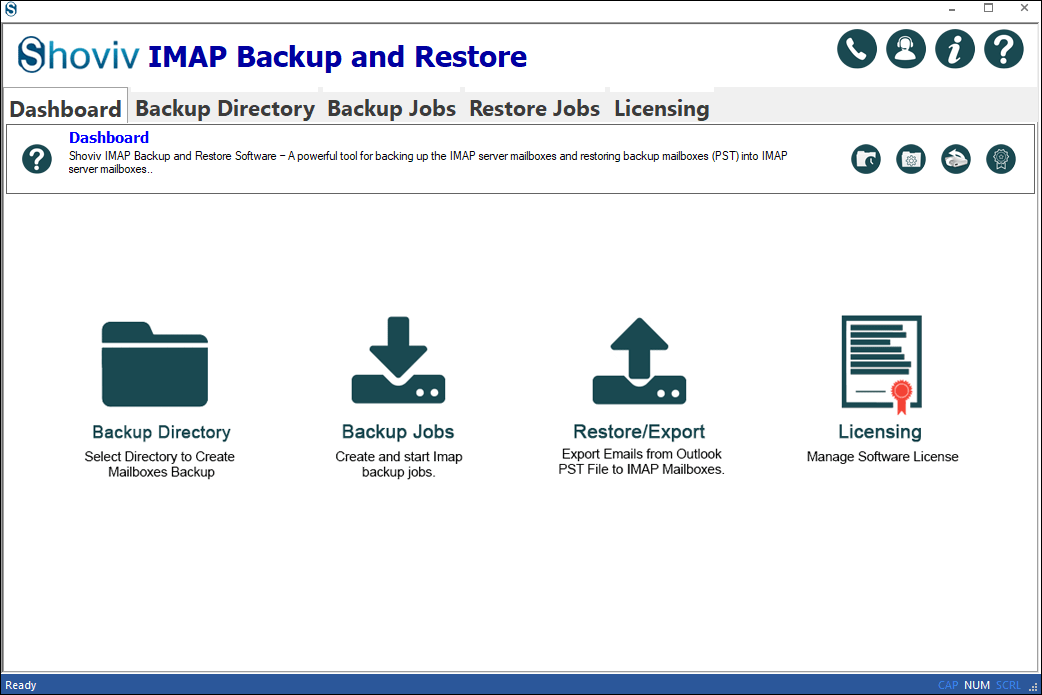 Go with the Restore/Export button and name the job. After this step, Add PST files and make click on Next.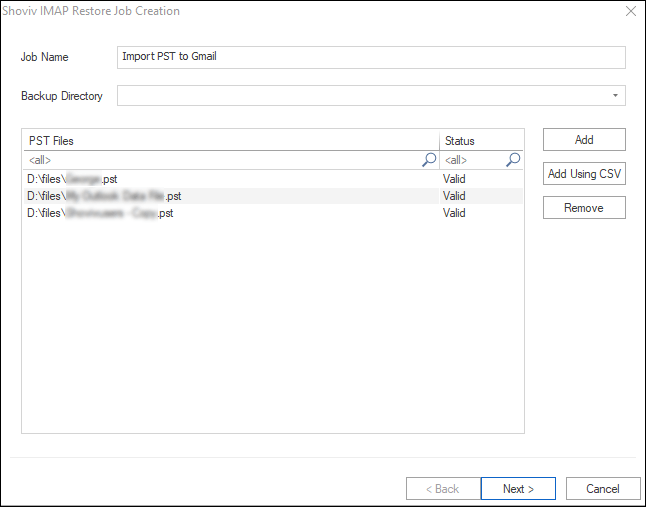 Now provide the Server name. E.g. here for Gmail, imap.gmail.com. The option to map the mailboxes is also present; you can map Source (here, Gmail mailboxes with the .pst files). After mapping, click on validate, and after validating, click on Next.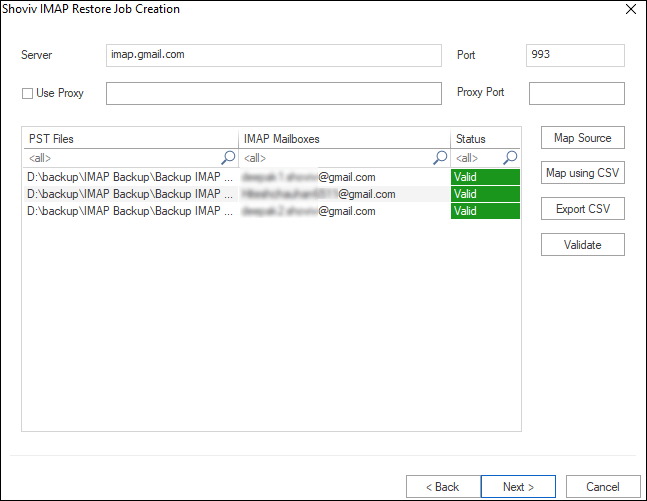 Now, if you want to apply a filter, click on the filter tab and apply the filter as per the requirement and click on Next.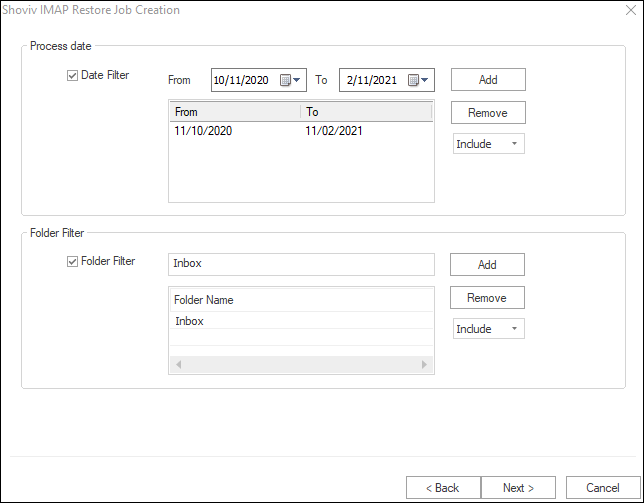 Now in Settings, you can select the numbers of the thread; you can also keep it default. A limit for the number of attempts can also be set. Check the Run Job Immediately and click Next.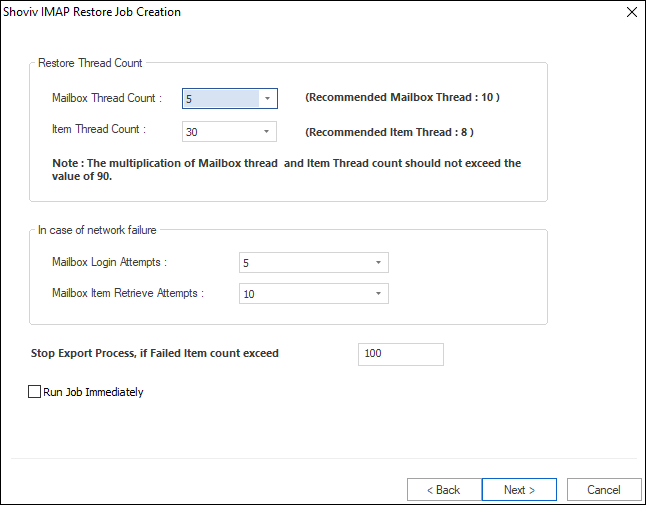 Now you can have a preview of the job. Finally, click on Finish and the process to migrate Outlook to Gmail.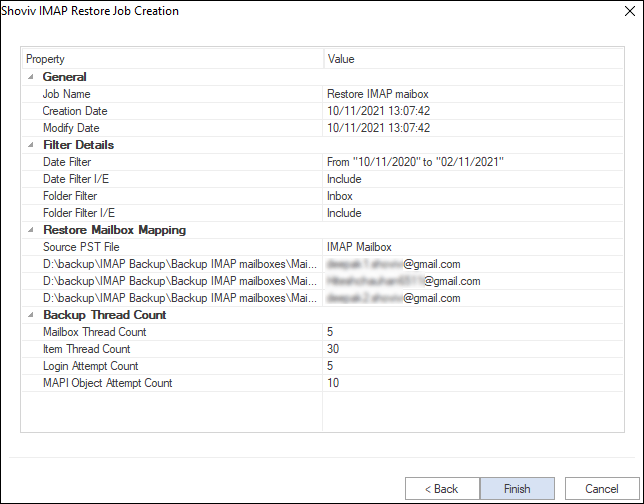 Wrapping up:
In this write-up, all the dimensions to import Outlook emails to Gmail account are touched on. Firstly, the manual way of using the GWMMO tool is there, with its limitations. After that, a professional way is explained. Finally, the ball is in your court, and the decision is yours. For effortless and speedy processing, Shoviv IMAP Backup and Restore Tool is recommended; download the free trial version and explore the tool for Outlook to Gmail tasks.