Last updated on June 27th, 2023
Yahoo mail is one of the most popular email service providers that are used by people all over the world. Many people get a Yahoo email account for the comfort of working with it. Yahoo mail is fully equipped with an inbuilt spam filter that protects your account from spam mails and viruses.
But it seems that the times are changing. Nowadays, people want to use a Gmail account rather than Yahoo Mail. For this reason, they keep trying to import Yahoo mail to Gmail account. So, if you are also thinking the same, you will find this article very helpful. Here, I'll describe everything you need to know before continuing with the Yahoo to Gmail import process.
Yahoo Mail and Gmail: Why do users prefer to use Gmail?
I have been using email since 2005 and have shuffled between several email clients; Yahoo and Gmail are two of them. If we look back at the last few years, you'll see a breakdown in Yahoo users and enormous growth in Gmail users. Possibly, there are several reasons for this; below is the table with head to head comparison between Gmail and Yahoo.
| | | |
| --- | --- | --- |
| Comparison Criteria | Gmail | Yahoo Mail |
| Layout and Usability | Its layout is user-friendly, and you can find all the folders (called labels in Gmail) on the left pane. | Yahoo mail also consists of a convenient GUI, and same as Gmail, you can access all your folders from the left pane. However, Yahoo mail folders are less flexible compared to Gmail labels. |
| Storage and sending limits | Gmail offers a free 15GB storage to users and allows them to send emails up to 50MB. But you can use Google Drive to send large files.    | Yahoo mail offers 1TB of free storage, which is enough for every user. Also, you can send emails up to 25MB and 100MB using the large file feature. |
| Mobile App | The Gmail app is available for iOS and is pre-installed on almost every android device. | Yahoo mail is also available for both iOS and Android devices. Also, the Yahoo app allows users to delete messages from push notifications. |
| Advertisements | There is no advertisements in Gmail, which provides a seamless experience to users.    | It is one of the biggest drawbacks of Yahoo mail. You have to subscribe to a premium plan for ads free experience.    |
| Virus and Spam handling | If you have ever used Gmail and downloaded any attachment from it, you might have noticed that Gmail runs a virus check, eliminating the risk of virus infection.    | Yahoo mail is much better in virus protection and spam sorting. In Yahoo mail, users can create a disposable email address; you can even receive emails from unreliable sources without providing your email address.    |
| Supported languages | Gmail supports more than 75 languages which makes it the top email client for several regions.   | Yahoo mail only supports 27 languages.   |
| IM (Instant messaging) Integration | Gmail offers Hangout to send messages instantly to online contacts. | yahoo does offer an IM Intergration, but you have to open a saparate application to message online contact to Yahoo mail |
Yahoo Mail includes many of the same features as Gmail, as well as some unique features such as personalized displays for specific sorts of messages and access to Yahoo's news services. However, it cannot match the number of features provided by Gmail.
Gmail is substantially faster, has a nicer layout, is believed to be more secure, and provides additional filtering and categorization options. Thanks to its open nature, you may modify your experience with hundreds of different add-ons and extensions. If you're currently using the Yahoo Mail, you should import Yahoo mail to Gmail. Okky, now let's discuss the available options to import data.
Download Shoviv IMAP to IMAP Migration tool to easily transfer your emails from Yahoo Mail to
your Gmail account.  

How to Import Yahoo Mail to Gmail mailboxes?
If you are an individual user, and you can use Gmail's inbuilt Import option as it's an easy process, and anyone can easily navigate through it. Below is the step-by-step process:
Log in to your Gmail account and click on the Setting icon.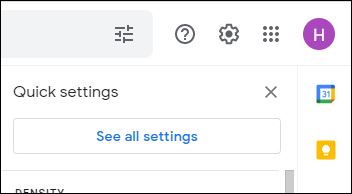 Now click on the See all settings option.
Then navigate to the Accounts and Import tab.

Following, choose the Import mail and contacts option.
Enter your Yahoo mail email address from where you want to import emails.
Agree with permissions in the next window.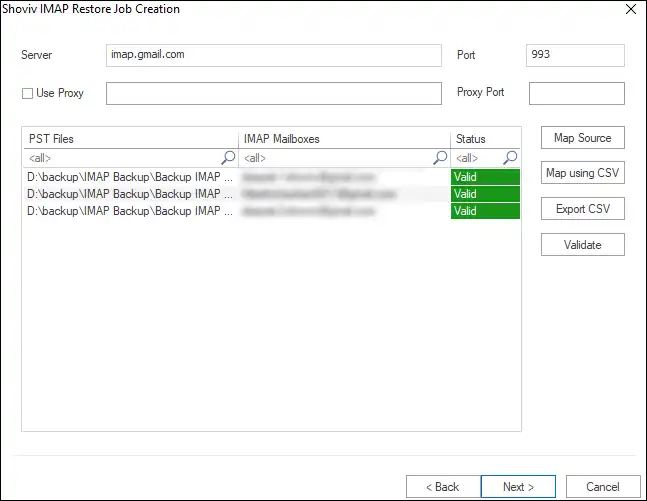 Now choose options to import; you can also opt to import Yahoo mail to Gmail for the next 30 days.
Once done with all the above steps, click the Start import option.
So these are the easy steps by pursuing which you can import your emails from Yahoo to Gmail. Now the thing is, this method works and is easy to use but has a few drawbacks.
Why is the inbuilt option not for professionals?
The first thing is that this method only imports emails from the inbox; no other folder will be imported through this approach.
You cannot import the multiple Yahoo accounts into Gmail mailboxes.
You cannot filter unwanted emails from your Yahoo mailbox. As a result, the import process will take extra time.
There is no folder mapping option; mess up the data hierarchy and integrity.
Don't get frustrated; you can opt for an automated tool if you want a complete solution to import Yahoo mail to Gmail mailboxes.
Recommended Solution to Transfer Emails from Yahoo to Gmail
Shoviv IMAP to IMAP Migration tool is considered a one-stop solution for Yahoo mail users. The software allows importing Yahoo mailbox emails into Gmail and other IMAP-based email clients (Office 365, Outlook PST, AWS, Yahoo mail). Also, several other features are provided in the tool that effectively enhances the import process and user experience.
You can import the several Yahoo mailboxes in a single process.
It has a filter option on the date range and folder filter criteria.
The software allows resuming with a single click in case of process interruption.
The software eliminates the risk of data loss and human error.
There are several other features in the tool which you can evaluate by using the free IMAP to IMAP Migration software.
Conclusion:
There is no need to worry about 'how to transfer Yahoo mail to Gmail account. The transition from Yahoo Mail to Gmail is fairly straightforward. You can perform Yahoo mail to Gmail migration with the help of a reliable third-party IMAP Email migration tool. The tool is capable of handling emails and contacts with ease.