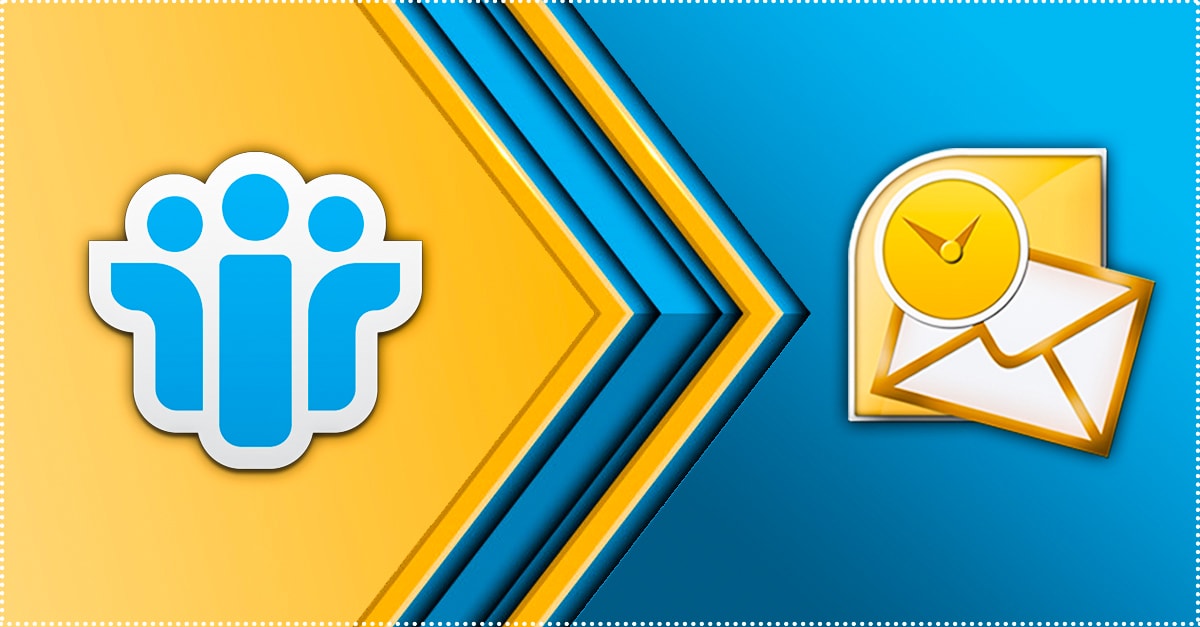 While the execution of office tasks, people have to face many terrific problems each and every day. Sometimes they have to face file corruption issue, sometimes they have to execute migration of their Database and some time on other aspects of Client Server. Well, this is for life take a chill and calmly execute everything with your friend assistance means with me, don't worry if you have to get new tasks of conversion such as conversion of NSF file to PST file.
Well, sorry for an interruption in the going session, But it is mandatory to elaborate on the NSF and PST and what are the factors which make them different.  I will also explain about the uses of NSF and PST.
 Difference between NSF Format and PST format and their usage:
So, In short NSF and PST, both are database file Format working for two renowned Client server Applications, NSF Outlay use by Lotus Notes and Outlook utilize PST format to perform email executions.
 Execution of NSF format in IBM Notes (Lotus Notes) client-server:
Outlook client Server is well known for giving its best email service to the organization worldwide. Well, Lotus is one of the best paragons of Outlook Client Server now which known as IBM Notes. It also serves the same as Outlook and having many analogical features like e-mails, calendars, schedules, contact books, database, and programming. IBM Notes or Lotus Notes utilize Notes Storage Facility (NSF) format to save the databases.
 Why execution of conversion required for NSF format to PST format:
It is clear that both formats are used from two different Client-Server Applications. So it is impossible to open NSF format file into Outlook Client Server. Here I'm going to give you the tricks and tract to effectuate your need for conversion execution from NSF to PST format.
 Tracts to execute conversion from NSF Format to PST format
If you want to execute the conversion readily, choose the third party solution which is the best way of conversion implementation. Through the third party Solution, you can save your too much precious time. But, if you are free then choose the fullest free tract to get zenith of prosperity through doing accomplishment of conversion of NSF to PST format.
So, have a glance upon the given tracts to execute gorgeously.
 Free tactics to execute the conversion process of NSF format to PST format
Well, the Final alert from and recommendation from me is to have a valid backup of the original NSF format file previous to execute the conversion of formats. There are chances of damaging files during the implementation.
To get rid of conversion execution readily, you have to implement two manual tract to get converted your NSF file format into PST file format for further crucial execution.
The first is to export NSF files from Lotus Notes to an intermediate CSV file.
The second is to import the intermediate CSV file into MS Outlook.
 Tract no.1 Export NSF files to CSV
The first tract to convert NSF File to PST file, you have to export NSF files from Lotus Notes. To export, do given below step:
Firstly, Launch IBM Lotus Notes program.
Then, click File > Open > Lotus Notes Application.
Browse the file which you wanted to open, in the open application
And then click open, Chosen NSF format file gets opened.
Just, click the export option, shown on the file menu.
Type the file name, file resides location, and type of saving in the Export dialogue box.
To export file, choose the Comma Separated Value format for the file.
Then you'll see a dialogue box CSV Export on your PC. Hit the required options and then, click OK.
Well, your file will have saved in CSV file format in the chosen location.
Now, it's time to complete the second tracts to get prosperity conversion of NSF format file into PST format.
Tract no.2 Import CSV file into Outlook
After doing the first task and getting CSV format copy of NSF file, now it's time to final execution of conversion by importing CSV file into the Outlook Client Server.
Follow the mentioned below steps to import the CSV file into MS Outlook
First, Open MS Outlook program.
Click Open & Export, and then click "Import/Export" in the file menu, which will third option/icon shown on the MS Outlook Window.
Then an Import and Export dialogue box will appear on your screen consist of 7 different options like the given below:
Export RSS Feeds to an OPML file
Export to a file
Import a VCARD file (.vcf)
Import an iCalendar (.ics) or vCalender file (.vcs)
Import from another program or file
Import RSS Feeds from an OPML file
Import RSS Feeds from the "Common Feed List"
From the above list choose the option no.5.  (Import from another program or file) from the option and then Click on the Next.
Choose Comma Separated Values as file type and then click Next.
Click Browse and choose the path for CSV file which you have created before by utilizing the "Export" command of Lotus Notes. You can choose the option required apropos.
After getting the prior CSV file and choose the Outlook folder wherever you want to store your exported data and then simply, click Next.
Choose the given checkbox in the Import a file dialogue box and do click on "Finish". You can change here your destination or map custom fields by doing click on the coequal name options too.
Finally, you will get the File in the MS Outlook.
Well, this lengthy execution is fully free but infrequently it does not prove auxiliary due to having limitations, some issues are mentioned below:
Typical tracts for a new user.
Taking so much time and have chances to fail.
A little flaw can create big issues like corruption in the NSF file
Chosen conversion is impossible
Conversion of a file at once make it lengthy process and build more chance to make fault by the user
Anyway, don't worry whenever you are with me, I have another option that I've advised firstly.
Yeah, take the assistance of the third Party Solution such as Shoviv Lotus Notes to Outlook Converter for converting your file without doing all the hard implementation. Shoviv NSF to PST converter is the perfect third-party solution and a good option for the gorgeous outcome.
 Conclusion:
Hope, you find it pretty and have downloaded the Shoviv NSF to PST converter. For flaw free, risk-free, and stress-free conversion execution of NSF format to PST format, if not so hurriedly get it now.

Note: Don't forget to check our latest arrival on "Lotus Notes to Office 365 Migration  Issues".