Last updated on September 9th, 2020 at 06:36 pm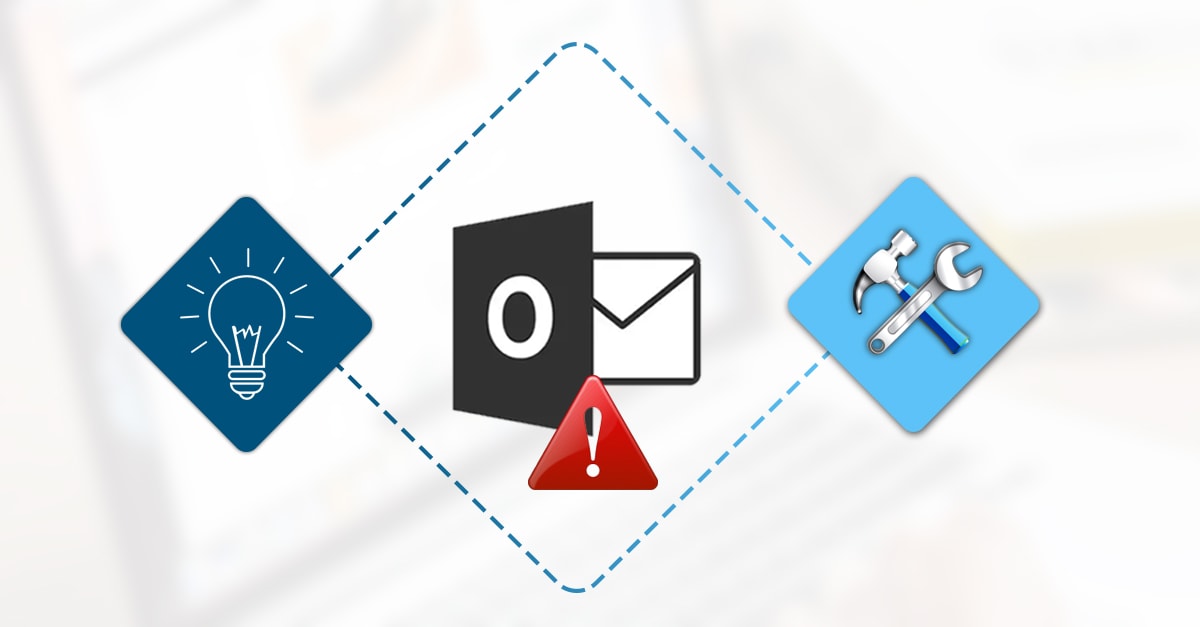 How are you doing? Today, might you're not facing any problem regarding an oversized OST files, Well if you are doing execution on MS Outlook and have to stand to confront of issue and corruption, then read this article. it will prove auxiliary in dealing with a corrupt file in MS Outlook. File corruption is the main factor and the main issue in which MS Outlook user have to stuck instead of lots of consideration.
The Microsoft Outlook consists of two variants of Outlook database file: one is PST and the second known as OST. OST has also certain quantum limit likewise PST have in ANSI and Unicode. It has a quantum limitation, so it can't save content the quantum limit. And whenever it stride the quantum range or the maximum range, Outlook user should prepare to stand to confront of the terrific and intense issue which can be Oversized OST file.
The MS Outlook users are caring about the database because it's highly crucial to execute their tasks. Both PST and OST have a crucial and precious database and mailbox content of an Outlook user, that's why they both have same at user sight and for Outlook too.
Well, most of us familiar to PST. As PST is a personal storage table while OST is an offline storage table. However, both OST and PST are adjuvant with MS Outlook client, even they differ from each other. Sometimes when the Outlook client utilizes as a stand-alone utility, it built PST file on a local system to save resumptive mailbox content. But for creating an OST file in an Outlook you will have to configure Microsoft Outlook with Exchange Server.
Well, here are some facts and elaboration of OST Offline Storage Table:-.
Simply, we can say an OST file is a duplicate copy of your mailbox content on the Exchange server which allows to work while you are not connected with the Exchange server or during the reestablishment of Exchange server. And you can synchronize the transformations made earlier. Although OST files and PST files have abstracted file structure and actions. But they both have some similarities too. OST and PST files are equivalent in quantum limit:
The quantum of the file can see in these variations:
MS Outlook 2002 and earlier versions having a 2GB capacity of storage.
Outlook 2007 increase its quantum 900% means the 20GB capacity to store larger than the Outlook 2002 and earlier versions.
Outlook 2010 and later versions are larger than both era and enhance his phase widely to 50 GB.
OST database file should have in the quantum limitation and should never stride the maximum limit. Whether it may lead to serious problems. Outlook user frequently gets nasty performance issue due to an oversized OST database file. You're likely to stand to confront of issues if you mend it in time.
Might, you have a question to ask that "How can an OST File Oversized?"
So, don't think so much, here's the answer. The reason behind the oversized OST file is its storage, and you fill it each and every day. As we know an OST file stocking email message their attachments, contacts, calendars, public folders, notes, and much more whatever you execute. And as you daily email message and sent attachments and obviously get from the other hand, sometimes it consists of larger attachments. So the executions of sending/receiving in a large number will take space in the OST file, which extent OST file quantum, and one final day, it reaches its maximum range and start performing nastiness and give trouble to Outlook users.
Commonly, a great thing happens with Outlook users who delete unwanted emails message timely, to keep their OST file in the healthy state. But they are not getting success. Because whatever they remove from the OST database file, it goes to the Deleted Items folder. This means the mailbox content you deleted is still apparent in the OST database file.
Well, here I'm giving you three tricks to compress your Outlook OST file quantum.
Must take action before OST file stride its maximum limit
Do first things; remove all the useless mailbox content from the OST file forever. And keep crucial attachments in the computer system by saving them separately, try not to keep in OST file anyway.
After executing the deletion process not forgets to devoid the Deleted Items folder.
Then keep utilizing the Outlook's Compact feature eternally to clamp OST file quantum.
As discussed that measures are only auxiliary till the OST file is near its maximum quantum. But when the OST file has already stride the quantum boundaries, you should choose rescue-able actions to save your OST file from being depraved.
Anyway, here I'm giving you free tips to rescue your Oversized OST file.
As we know an oversized Outlook data file is always inclined to deprave. And when you keep an oversized OST file, it can be corrupted at any moment. You can at least some things to compress Outlook OST file quantum and can keep aside your OST file from corruption or create equable issues alike when you keep an oversized OST file. So, here some useful tricks what I love to share and decrease your stress about OST file corruption:
Rename OST File: By renaming the OST file you can rescue your file.
Run Outlook in Safe Mode: Perform your execution In Outlook in safe mode.
Recreate Outlook Profile: If we recreate Outlook Profile that will help you in rescue your Oversized OST file.
Disable Outlook Add-ons: When you disable Outlook add-ons that enhance rescue of your OST file.
Disable Antivirus: Infrequently, but it works during the execution if you disable antivirus, it will help you in achieving the cup of success.
Archiving OST File Content: Archiving is the best tricks which fill your need.
Advice: Don't hang out while executing manually without a valid backup.
Well, these tricks will assist you in such condition, but if you stuck in troublesome condition or OST file has corrupted, you have to try the final option.
Use the third-party Solution:
If your Outlook OST File gets corrupted and then you have only an option to buy a third party solution like, Shoviv OST recovery to get your file in fine mode.