In today's online world, data is the most valuable asset. OST and PST, both are the MS Outlook's data Storage files. OST stands for Offline Storage Table while PST stands for Personal Storage Table. OST allows to work even in the absence of network connection and when online connection establishes the OST file makes changes.PST stores the copies of messages, calendars, contacts, etc. from configured Outlook to user's personal system.
Download a trial version of Shoviv OST to PST Converter to know in a better way.


Reasons to convert OST to PST:
PST files are easy to port from one machine to another one.
If somehow you are unable to connect Exchange Server due to exchange server crash, virus attack/system failure/unable to come online, etc., PST helps a lot.
In the condition of Outage, Exchange server maintenance, PST files allow you to access the data.
Converting OST to PST provides you backup for the condition if your account gets deleted or any unexpected data loss.
How to convert OST to PST?
A lot of users do online searches to know about the best suitable method to convert OST to PST. For this task, users have both ways: manual method and professional third-party tool. Manual methods are free in cost but they are not free from drawbacks and glitches thus for the perfect conversion need of Professional OST to PST Converter rises. Going with the professional way saves Time, Energy and provides a secure way with the handy features.
Professional OST to PST Converter
Shoviv OST to PST converter is the best suited third-party tool to professionally convert OST to PST. Shoviv OST to Converter has all the looked for features a professional Software can have. The Software is built with advanced algorithms and user-friendly GUI. Running software is very simple because of its GUI and user-oriented features.
Features Shoviv OST to PST Converter Provides:
The Software quickly and proficiently converts a large number of OST files to PST with no restriction on the size.
Shoviv OST to PST converter supports all the versions of MS Outlook and Windows O.S.
Along with converting OST to PST, the Software is also capable of exporting OST files into Office 365 and Live Exchange.
For the ease of the users, the Software has user-centric features like Search Option, Filter Option and Preview option. Preview option allows previewing the OST files just before the conversion, to get assured.
The Software maintains the data integrity and folder hierarchy.
Shoviv OST to PST converter offers to save OST file items in HTML, EML, vCal, vCard, MSG etc.
Option to split resultant PST is also given, users have the option to set the PST size for resultant PST.
Simple Steps to convert OST to PST by Shoviv OST to PST Converter:
Step 1: Install and Launch the Shoviv OST to PST Converter.
Step 2: Make a click on the Add OST Files button of Ribbon Bar.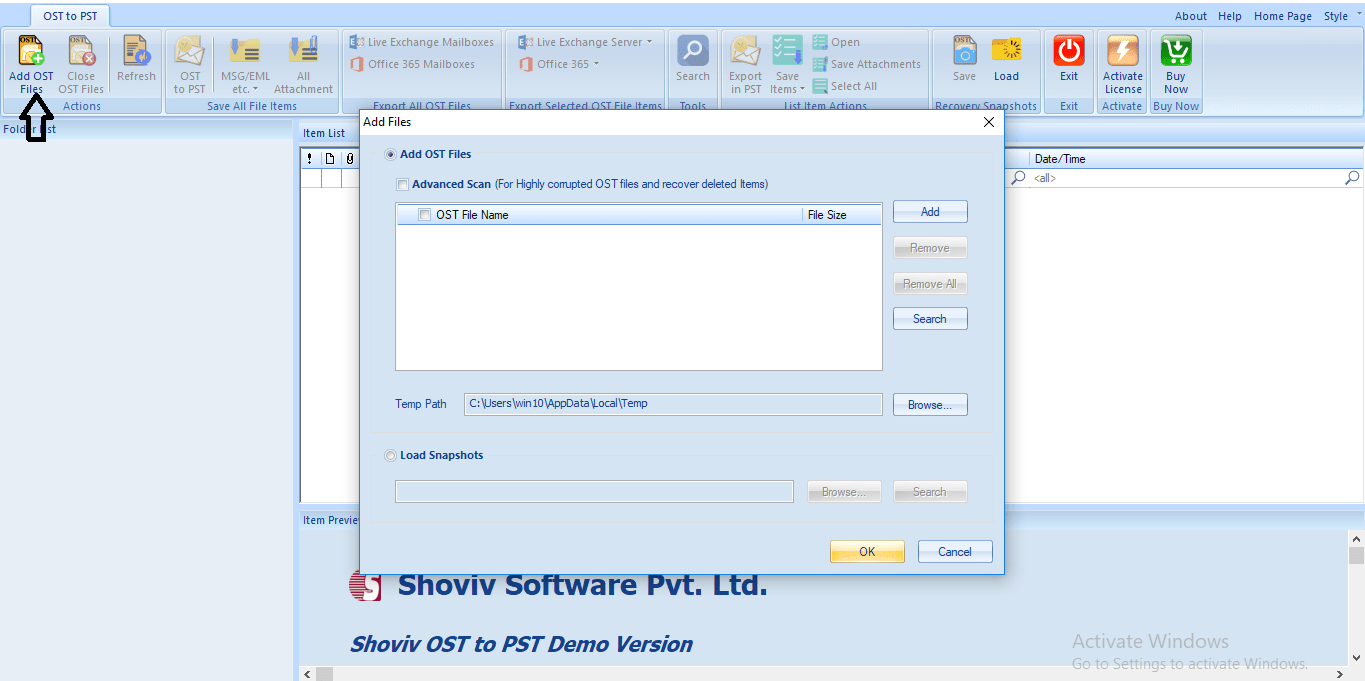 Step 3: Now add the required OST Files and check them. Options like Add, Remove, Remove All and Search are given for this. Option to Advanced Scan is also given, use if required. Click OK.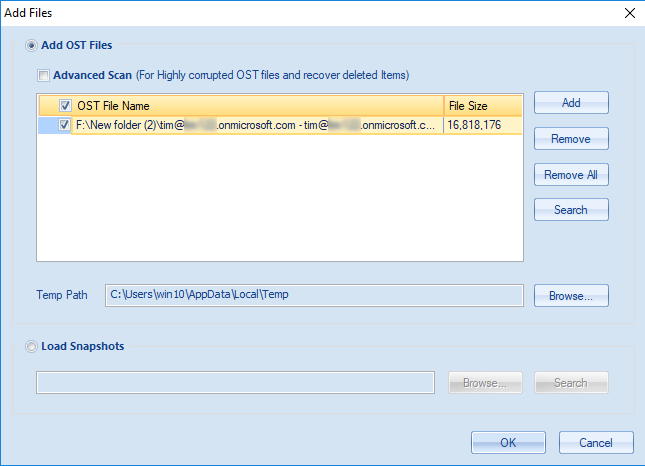 Step 4: Now the user can see the selected files folder list, the user can also expand the folder by making a right-click to see the content within it.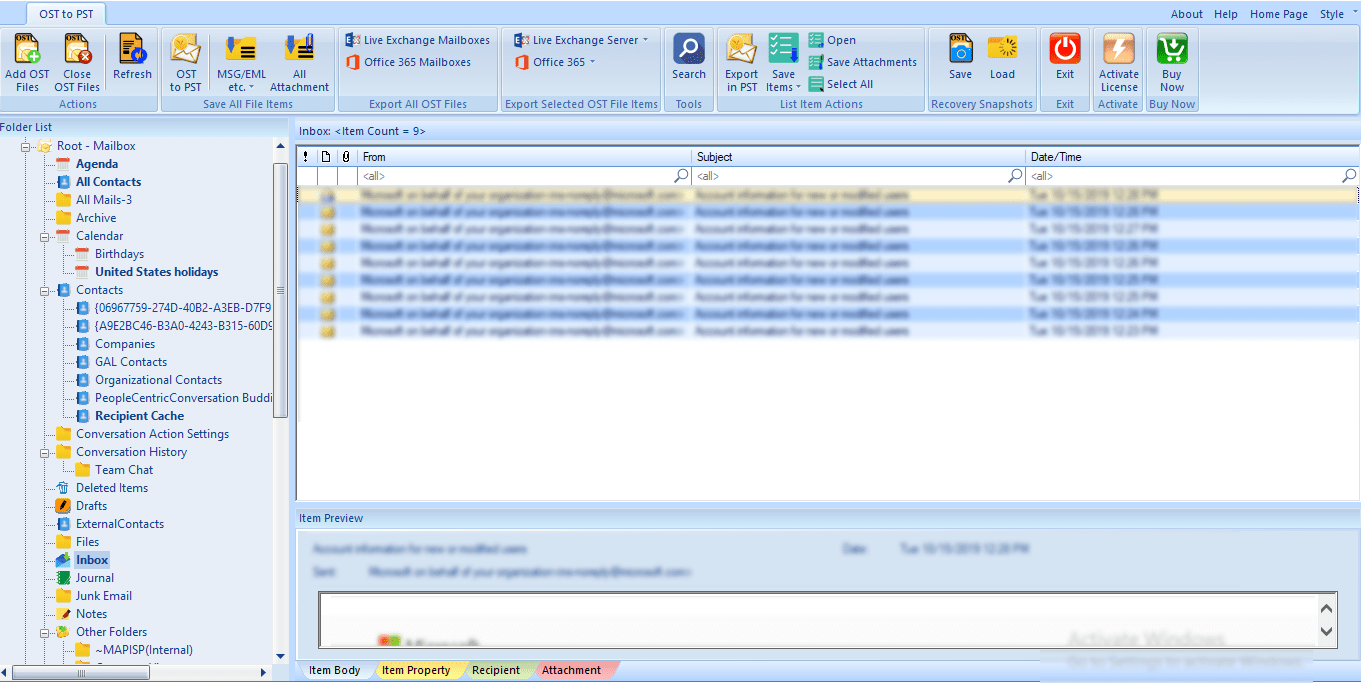 Step 5: Now click on the OST to PST button of ribbon bar or make a right-click on selected files and select "Save all Files in Outlook PST" option.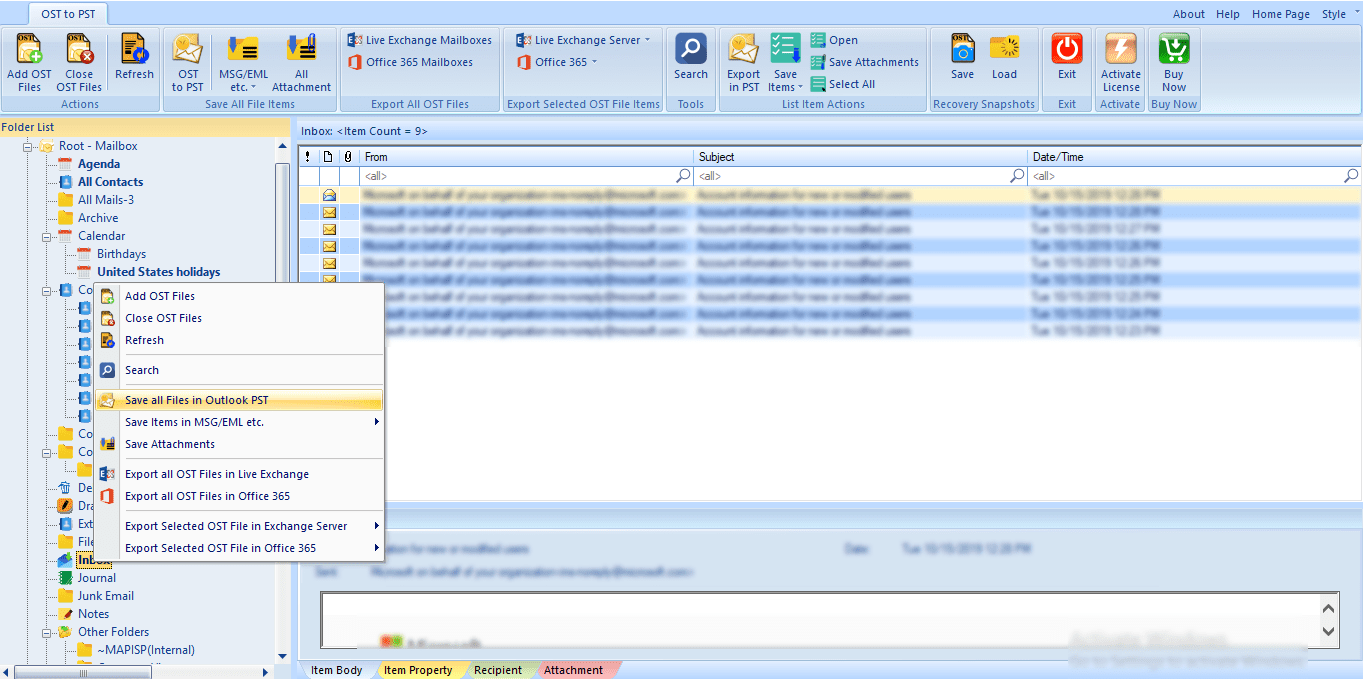 Step 6: Option to Check/Uncheck the Subfolders appears, check the subfolders to proceed and click the Next.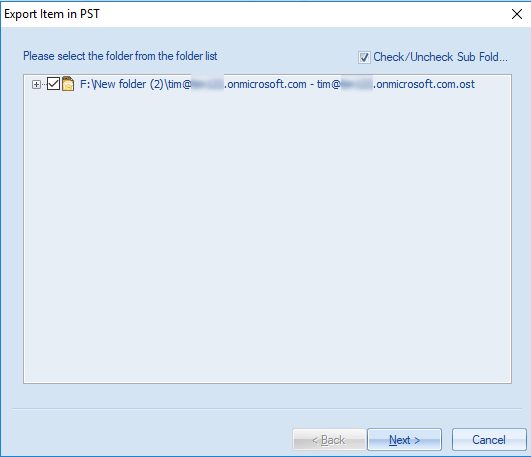 Step 7: Now the user will be prompted to Filter Page, apply the Filter based on Process Message Class and Process Item Date Range. Click the Next Button.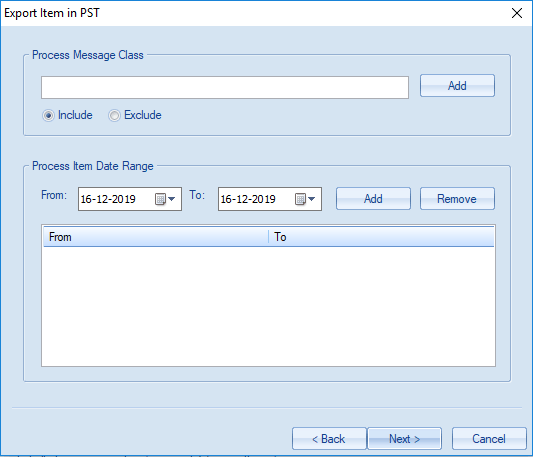 Step 8: Here, the user has the option to choose whether a user wants to export in existing PST or create a new one and export in it. Users can also set the password for the PST file. An advanced option to set the size of the PST file after which resultant PST file will split is also given. Choose what suits you and click the Next button.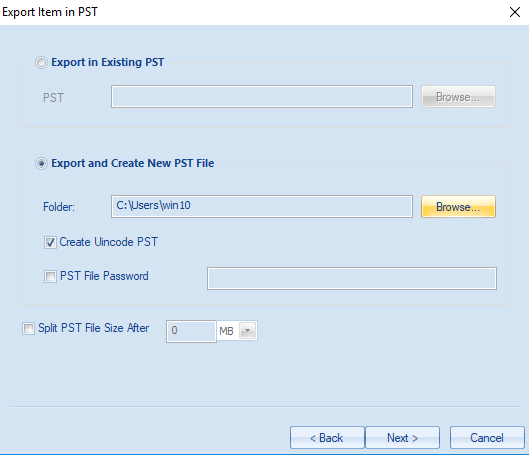 Step 9: Now the conversion of OST to PST starts and after the completion a message "Process Completed Successfully" will pop-up, click Ok. Users also have the option to save the report of the process by clicking the Save Report button. Click Finish after completion of all.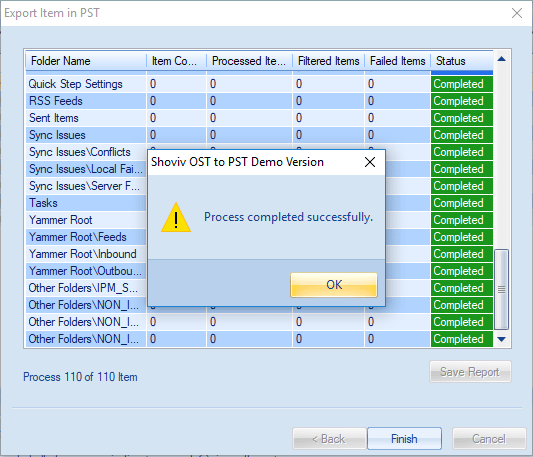 Final Words:
In today's online world data is an important asset and no one wants to risk the data during processing. To say, there are also some manual methods but they all have some limitations including the risk of data loss. Shoviv OST to PST converter is professional software that offers a secured, proficient and easy way to do OST to PST Conversion. The software provides a number of features with user-centric applications. To get satisfied with the working of the software, Shoviv OST to PST converter also offers a free demo/trial version of the software that allows conversion of the first 50 items per folder.