Last updated on October 17th, 2023
In the present scenario, many users are practicing Exchange 2016 to Office 365 migration in a large manner. Many factors are initiating users to do this. If you have the same need, then here, in this write-up, we will learn about the different factors and methods to migrate Exchange 2016 to Office 365. Keep reading and get your task done!
Instant Solution: Migrate your mailboxes from Exchange 2016 to Microsoft 365 With a smart and 
hassle-free software solution. Use Shoviv Exchange Migrator tool for safe & easy migration.


Why Prefer Microsoft Office 365 Over Exchange?
Change for the better is the all-time idea behind migration. With respect to Exchange, Office 365 is more user-centric. Below are the reasons for the why:
Office 365 is more cost-effective than Exchange; here you do not need to maintain anything else. Users have to invest in the Office 365 subscription and get all the features on your side. No hassle of updating the latest version in Office 365. Everything happens automatically and smoothly.
With Office 365, features like Skype for Business, Hosted Exchange Server, and SharePoint are complementary and convenient.
Office 365 is easier to manage and has user-friendly functionalities.
Having data at Microsoft data center assures users about data security. Users can escape from the data theft and data loss scenario.
All-time accessibility from anywhere is also a big advantage of Office 365; being a cloud-based software service, it is possible with Office 365.
Ways to Migrate Exchange 2016 to Office 365:
Exchange 2016 to Office 365 Migration can be done by various methods. For this, manual, as well as third-party solutions, are available. Let's know about them:
Cutover Migration Method
Hybrid Migration Method
Third-party Solution (Shoviv Exchange Migration Tool)
Cutover Migration:
This method supports Exchange 2003, 2007, 2010, and 2013. The cutover migration is suitable only when you migrate less than 2,000 mailboxes. Before proceeding with the cutover migration, ensure that the server hosting the Exchange Server has been updated. Users can perform Cutover Migration from the migration dashboard in the Exchange Admin Centre. For the Exchange 2016, it is not suitable.
Hybrid Migration:
This method supports Exchange 2010 and 2013. Migrate 150-2000 mailboxes in small batches is a suitable method. In the hybrid method, there is no need to create new user mailboxes and import information. It is considered easy to do the process, but any little mistake can lead to failure.
Drawbacks of the Manual Method:
Manual methods do not support all the Exchange versions; must check what version is suitable for which Exchange.
A lot of time gets consumed processing manual methods, which is very tedious.
It asks for the techy hands. The Exchange admin must be aware of the mailbox migration.
Chances of human error: any mistake can lead to data loss.
Manual Methods are size-restricted and don't allow the migration of many mailboxes in one go.
Shoviv Exchange Migration Tool: Professional Tool Recommended by MVPs
The software provides a professional way for Exchange 2016 to Office 365 migration. It provides many user-centric features like:
Shoviv Exchange Migration Tool provides a speedy and effortless migration of the software. It allows migrating multiple numbers of mailboxes in an instant with ease. There is no restriction on the size limit of source mailboxes.
Also, it can migrate Office 365 Public folders/Live Exchange, Archive mailboxes into another Office 365 Public folders/Live Exchange, Archive mailboxes.
It also offers the filter option to get only the desired data.
There is also a folder mapping option within the software, which allows mapping the target mailbox with the source mailbox.
The Shoviv Exchange Migration tool properly maintains the folder hierarchy and data integrity.
Along with Exchange to Office 365 migration, you can also migrate Exchange to Exchange (all versions).
A Blueprint to Migrate Exchange 2016 to Office 365:
Install and open the Shoviv Exchange Migrator.
Create Source and target connection.
Create a Migration Job as per your requirement for the task.
Preview the job and click Finish.
Run the job, and migration will start.
Migrate from Exchange 2016 to Office 365: Step-by-Step Process
Install and launch the Shoviv Exchange Migrator.
Click on the Source Connection tab present on the dashboard.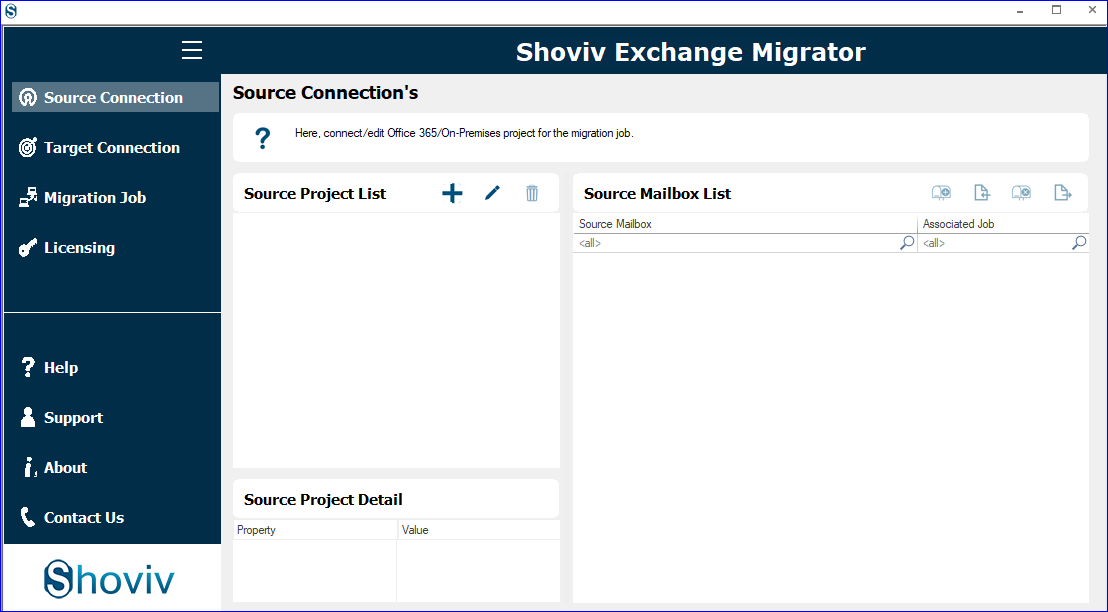 Give a project name, select the "Other Exchange Server" option, and provide the Server name or IP address. Next, enter a User name and password to connect.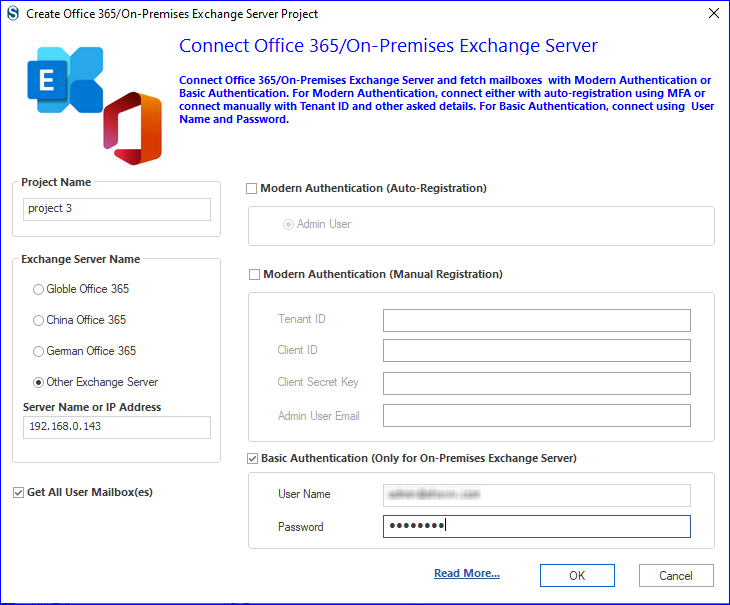 Now, click on Target Connection and select Global Office 365. Check the Modern Authentication(Auto-registration) option to connect.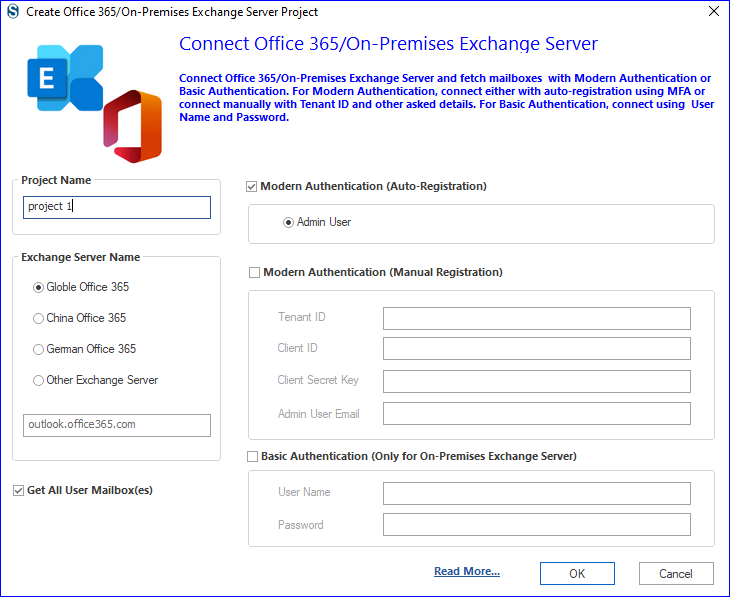 You will be prompted to the Microsoft login page; enter your email address and password.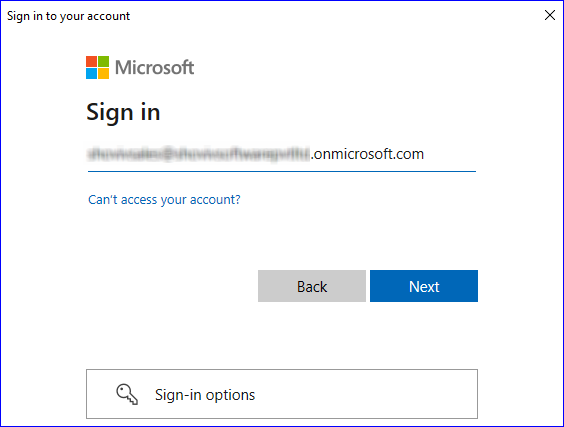 Verify your identity using the appropriate way that you want.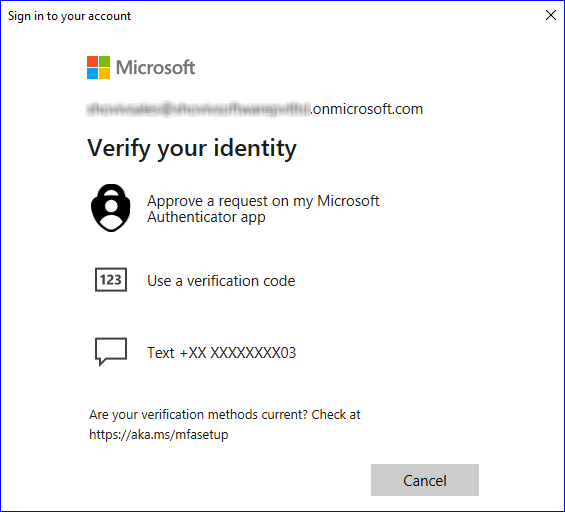 Click on accept to permit the request to connect.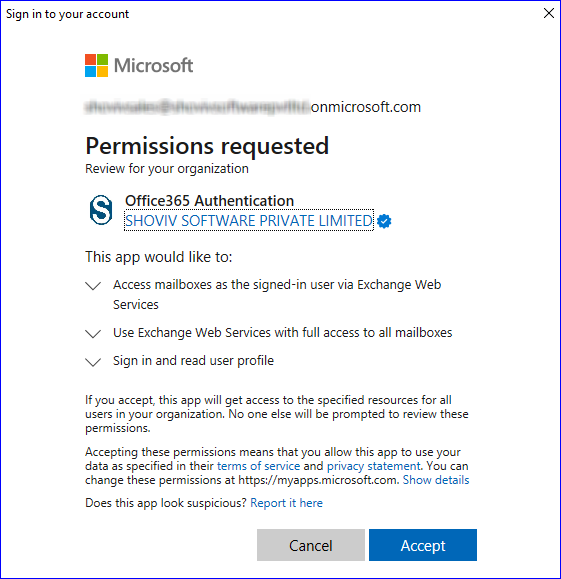 Click on the Migration Job tab. Select the mailbox type for the migration among the Primary/Archive Mailbox and Public Folder and click OK.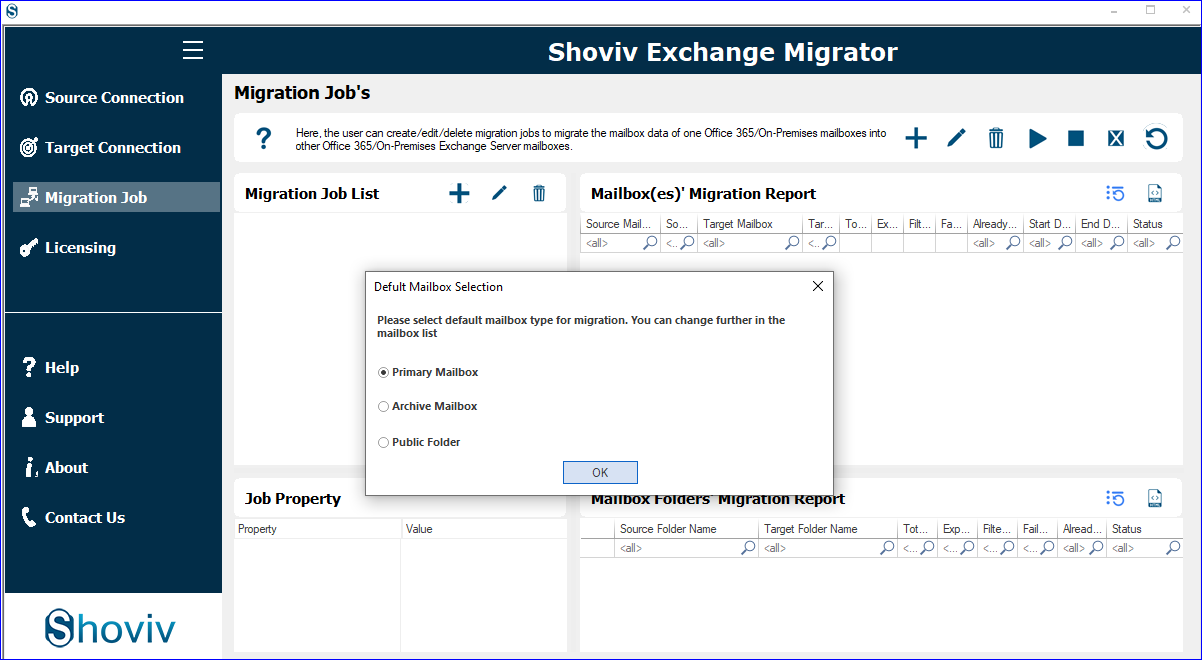 Give a job name, add the source project (connected Exchange 2016), check the mailbox list, and add the target project (connected Office 365).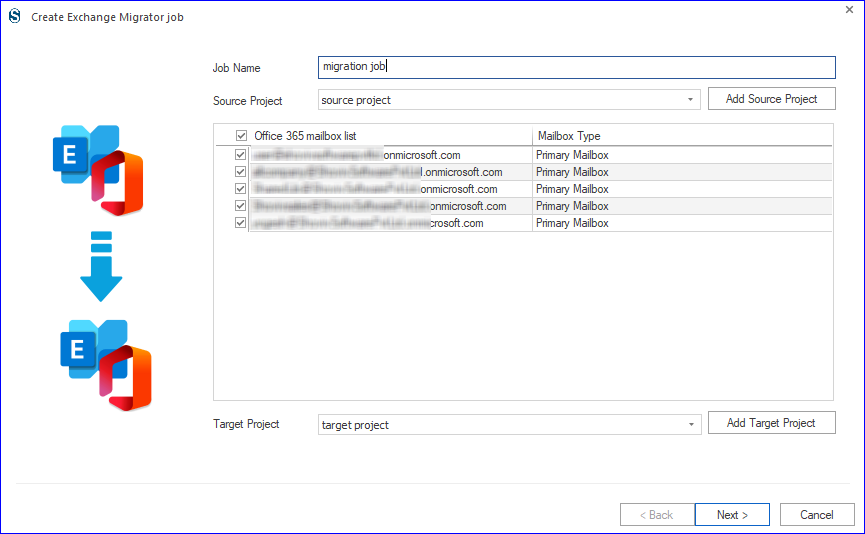 Now, map the source mailboxes with the target. You can also map using the CSV file if you have a mailbox list in the CSV file.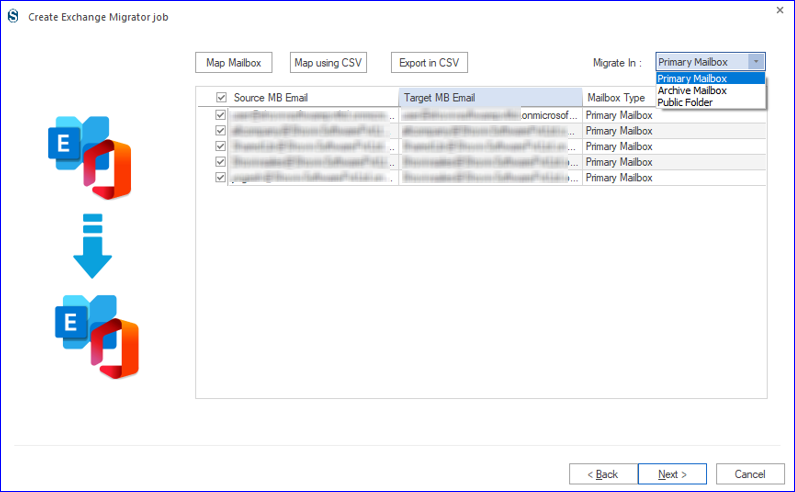 Here, on the filter page, apply the filter if needed. You can include/exclude date range/folder. Also, you can exclude items like emails/contacts/calendars by not checking the respective checkbox.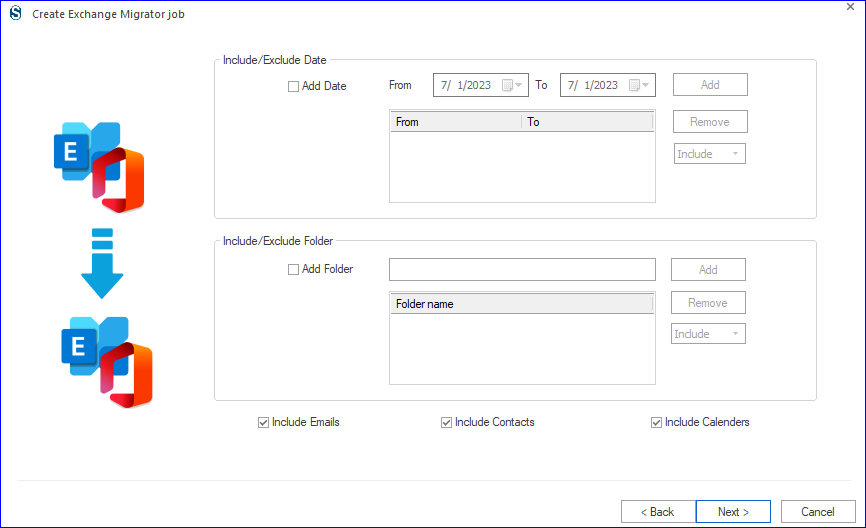 Now, you are on the settings page; apply settings per the task's requirement. You also get an option to schedule the job.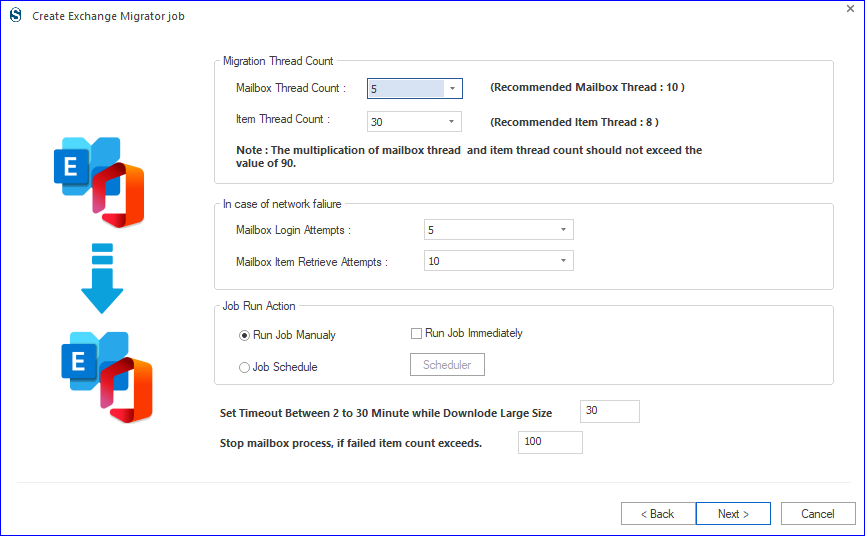 If you want to create a job and schedule the migration for the future, then you can use the scheduler. Set the occurrence of migration, migration frequency, and duration for the migration. It helps users execute on-time migration.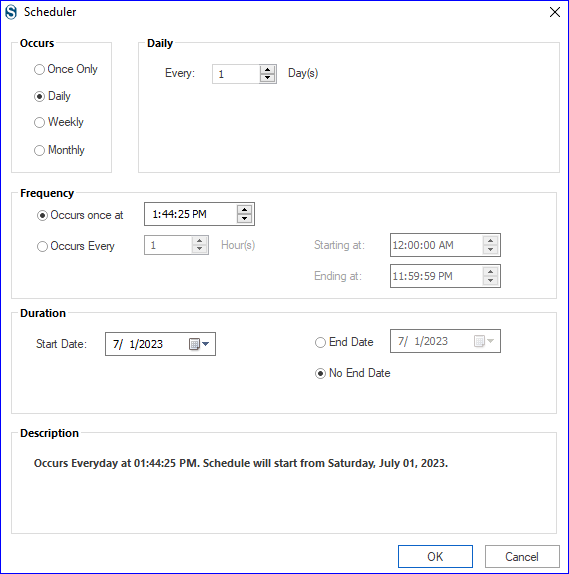 Have a cross-check of the settings you have applied. Preview the job and click Finish if all is correct. If you want to edit the job, click on the Back.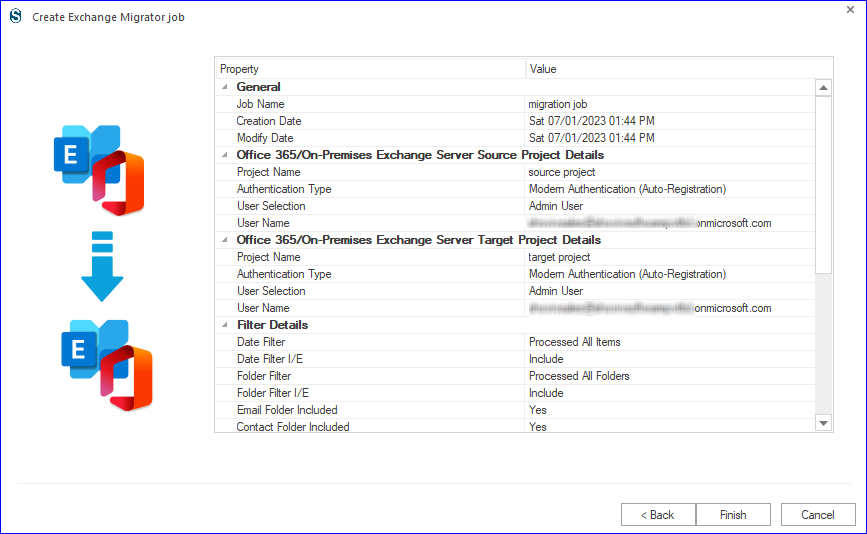 Wrapping up:
For Exchange 2016 to Office 365 migration, users are very keen for the above reasons. To migrate Exchange 2016 to Office 365, we have manual methods like Cutover Migration, Hybrid migration, and a third-party professional software. Shoviv Exchange Migration Tool is the most suitable software for this as it comes with a number of user-friendly features and provides easy-to-do processing with a handy GUI. To check its working efficiency and features, a free demo/trial version of the software is also available, which allows migration of the first 50 items per folder.
Frequently Asked Questions:
Q. Can I migrate all mailboxes from a single machine? I am Admin.
A. If you have admin credentials, you can add and migrate multiple mailboxes from a single machine. You can run the process on different machines if you have multiple mailboxes. Also, you can create multiple jobs and run them in parallel.
Q. Is this also suitable for the Exchange 2013?
A. Using this tool, you can easily migrate any Exchange version to any other Exchange version or Office 365 tenant. You can also do tenant-to-tenant migration.
Q. I just want to migrate contacts; is this possible?
A. Yes, it is possible. Just select the Include Contacts in the filter page.
Q. Are there any limitations on the size of the Exchange mailbox?
A. No there is no limitation on the mailbox size as well as no restriction on the mailbox number. Users can easily add and migrate mailboxes of any size in a speedy way.
Latest posts by Himanshu Pandey
(see all)