Last updated on June 15th, 2023
Google with Google Workspace (G Suite) and Microsoft with its own Microsoft Suite dominating the market. In today's world of communication, where emailing is one of the main communication methods, Google and Microsoft have the most extensive client base. Google's Gmail and Microsoft's Outlook are being used by many organizations/persons. At the same time, many users search for a way to use both email clients simultaneously and to G Suite sync for Outlook. In this write-up, a holistic approach will be used to cover this topic. Read until the end for a better understanding of the topic.
How to do G Suite Sync for Outlook?
To sync Google Workspace with Microsoft Outlook, the GWSMO utility is a free solution. GWSMO (Google Workspace sync for Microsoft Outlook) is a plug-in that helps synchronize users' G Suite emails, tasks, calendars, contacts, and more. Now, we will discuss the steps to download and install this plug-in for G Suite to Outlook migration task. Before initiating this process, read all the system requirements on the official website of Google.
1: First, you must download the GWSMO from the official page of Google.
2: GWSMO installer downloading will start on your system.
3: Once the GWSMO installer is downloaded, run it on your computer.
4: Now, it automatically installs the GWSMO application. After completing the installation, users can execute this method to sync Google Workspace with Microsoft Outlook.
Checkout the Shoviv Google Workspace Backup and Restore Tool and take a Backup into
Outlook PST and other formats. If you have any Query Related G Suite Backup then our
support team is here 24*7.

 
What doesn't make GWSMO the first choice?
Well, GWSMO is a method for G Suite sync for Outlook, but it is not the only method. Many professionals find it very complicated and tedious. Some of the common reasons for this are:
Using GWSMO, users can't synch attachments larger than 20MB.
You may get confused b/w the flags of Outlook and with stars in Gmail.
Users may struggle to get a delivery receipt.
Non-technical hands may struggle to execute the task. Professionals have to compromise with the process; no advanced features and user-centric options.
So, what's an alternative for the G Suite sync for Outlook?
Shoviv G Suite Backup and Restore Tool is the best alternative to sync Google Workspace with Microsoft Outlook. This tool is developed to keep users' needs at the development process's center.
Some of the highlighted features of Shoviv G Suite Backup and Restore:
It allows exporting G Suite email to PST without restricting the number and size.
Along with backup, the software also offers a restore option. Users can restore emails from .pst files to G Suite.
The graphical user interface of the software is very user-friendly. It does not ask for any technical expertise in executing the task.
An advanced feature called incremental backup is also present within the software. This feature comes very handy if the backup or restoring process is interrupted due to a network issue or another issue; it resumes.
Users also get rid of duplicity. The software prevents the export of duplicate items.
It also comes in handy if you have the task for G suite sync for Microsoft Outlook 365.
Users can also set the size limit for the resultant .pst files.
The software also facilitates scheduling. Users can schedule the backup simply as we schedule an alarm in the clock.
The software runs on a job-based backup process; no need to make connections time and again.
A filter option is also present that allows processing only the required items.
A free trial version of the software is also available. The free trial version allows evaluating the software before making any purchase. G Suite sync for Outlook can be effortlessly done with this tool.
  Steps to backup G Suite to Outlook PST file format:
Firstly, install and launch the Shoviv G Suite Backup and Restore Tool.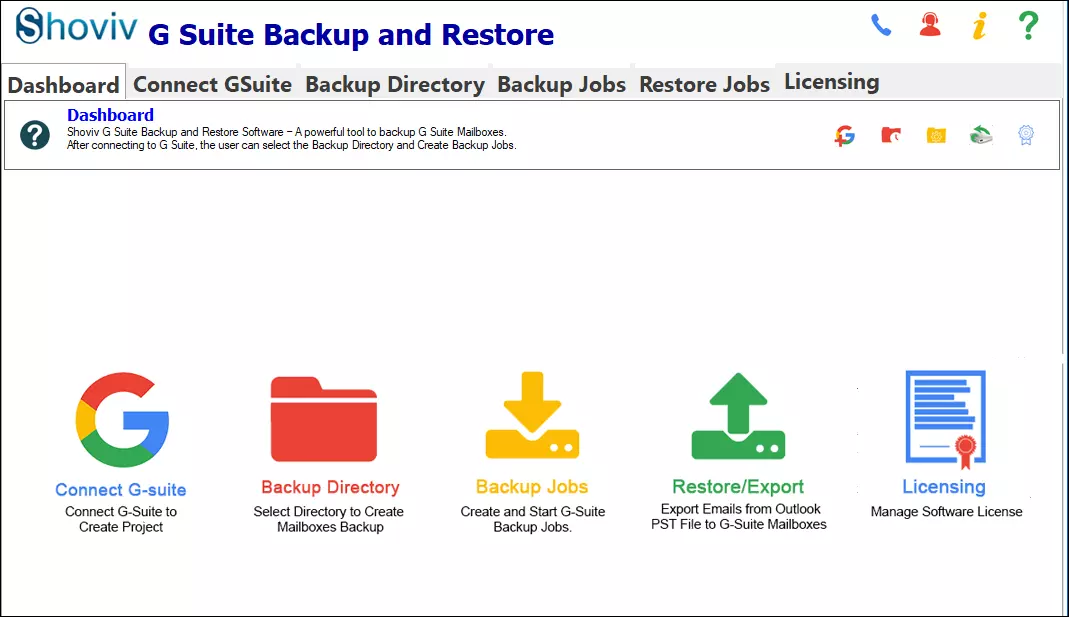 Click on the Connect. Provide a Project Name, Email Address, Service Account ID, and P12 File Path. Click on the read more to create a Service account ID and P12 File Path.
By clicking Backup Directory, enter a Backup Directory Name and Path. Click Ok.

Now from the Backup Jobs tab, click on the create Job option. Provide a job name, G Suite Project, and check the mailboxes to export. You can also add the backup directory using the tab.
With the Filter tab, you can apply the filter based on the date range, folder, and items like emails, contacts, and calendars.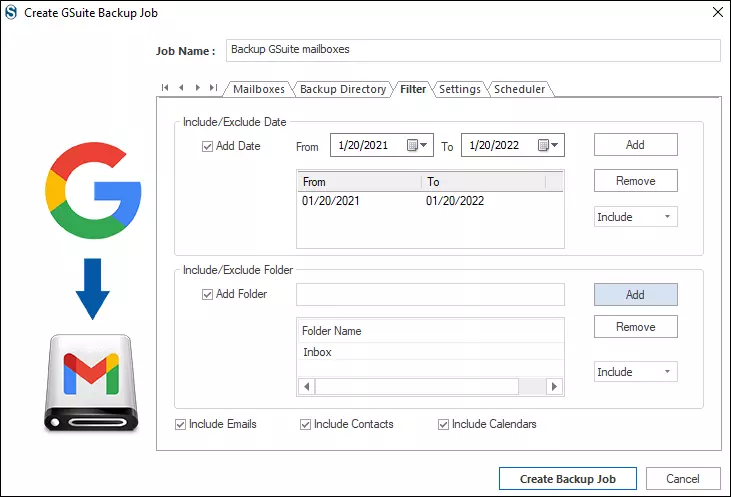 Using the settings tab, you can set the thread count, login attempts, and upper limit for the failed items. Also, users can set the size for the resultant PST files.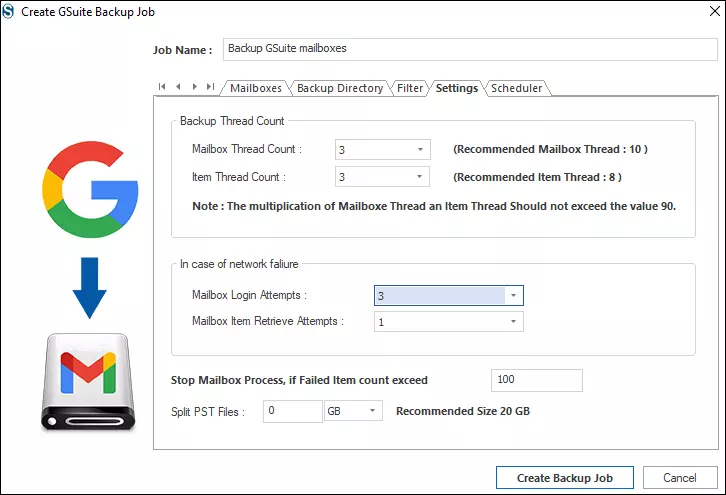 Finally, click on Ok. Now you have two options: Run the job immediately and Job Schedule. You can schedule the job based on occurrence, frequency, and duration.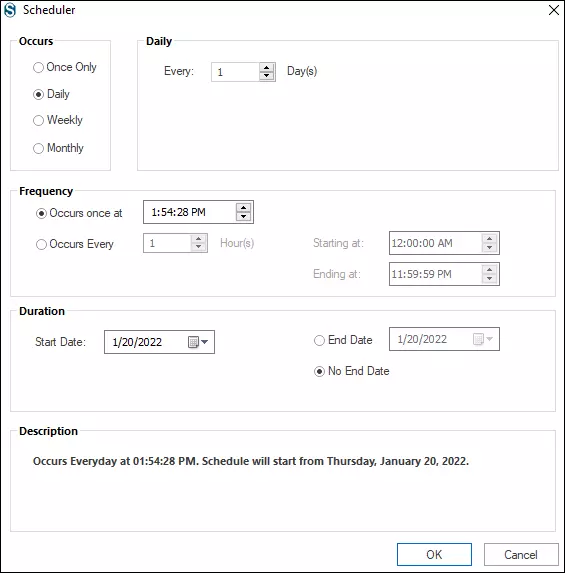 You will get the complete report of the process.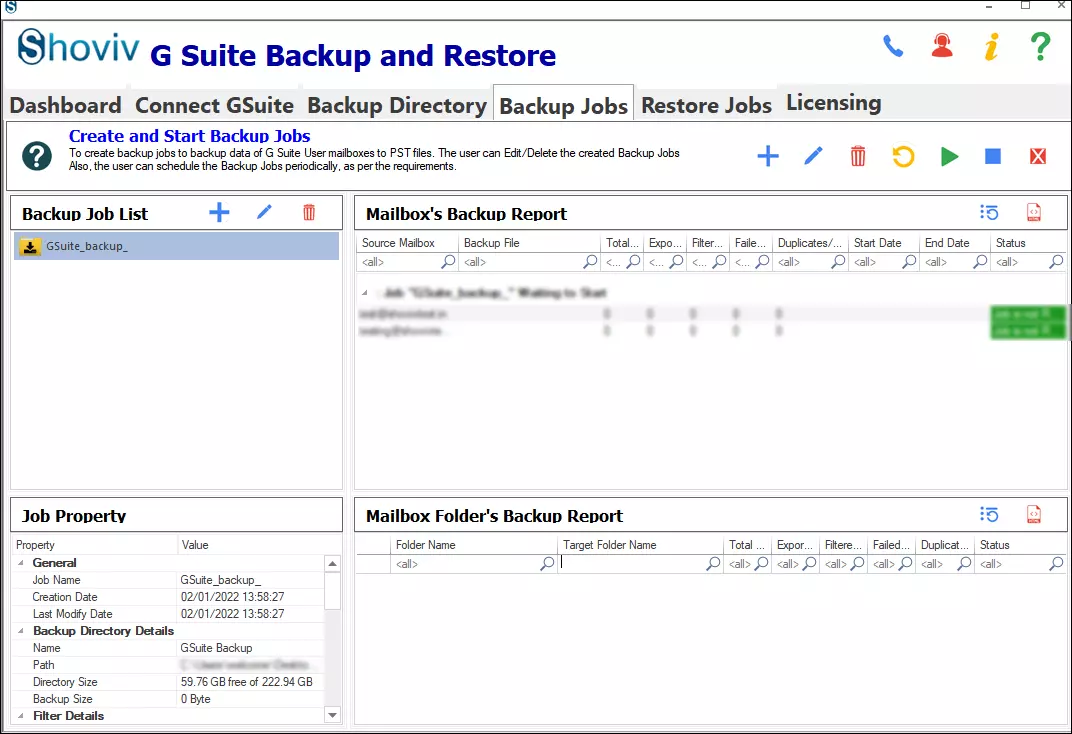 Final Words:
G Suite sync for Outlook is a common task, and many users search for it. GWSMO is one of the famous names to sync Google Workspace with Microsoft Outlook. But, professionals do not find this a picture-perfect utility. Shoviv G Suite Backup and Restore Tool offer a time-saving way for a user-centric and featureful process. Step-by-step processing is explained in this blog. A free trial version of this utility is also available to download, install and give a try.
Latest posts by Himanshu Pandey
(see all)