Last updated on October 31st, 2023
Priority changes with the advancement in technology and hence needs changes. Many users search for a way to migrate G Suite to Office 365 daily as the Office 365 market seems like dominating. Office 365 is a cloud-based software service offering all users subscription-based plans. A combo of multiple Microsoft products attracts users, as the market indicates. In this write-up, we will learn how to migrate Google Workspace to Microsoft 365. Read the blog till the end and get your task efficiently done.
Common Reasons to Migrate Google Workspace to Microsoft 365:
Office 365 has a better pricing modal that covers personal to enterprise-level users.
Users are familiar with Microsoft products like Word, Excel, PowerPoint, Outlook, etc. Office 365 is more convenient for the business as it offers more scalability when compared with Google Workspace.
Diversity in products: M.S. Word to Yammer, Outlook to Planner; variety in the product range.
Better technical support: Microsoft has tons of established documents, video guides, customer support centers, and all to provide round–the–clock support.
Instant Solution: Effortlessly Perform Google Workspace to Microsoft Office 365 Migration with
Shoviv G Suite to Office 365 Migration tool. Start your free trial today. 

Ways to Move Migrate Google Workspace to Microsoft 365:
Using a professional tool is an all-time requirement for professional processing and results. With the Office 365 Admin Centre, users can also migrate G Suite to Office 365 to some extent, but you have to compromise with the processing.
Manual Way to Migrate Google Workspace to Office 365:
To manually migrate Google Workspace to Microsoft 365, first you need to fulfill some pre-requisites:
Add Domain in Office 365 and create users. (Prepare target before migration)>
Assign licenses to Office 365 users.
After the above-given pre-requisites, follow the below-given steps:
Go to Admin Centre>> Show All>>Exchange.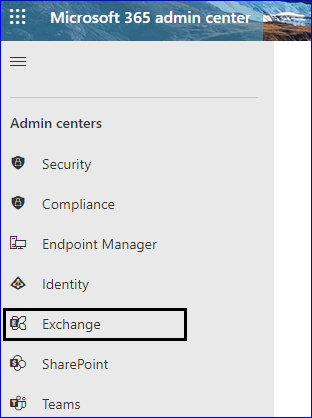 Now, you can see your Admin Panel>>Migration>>Add Migration Batch.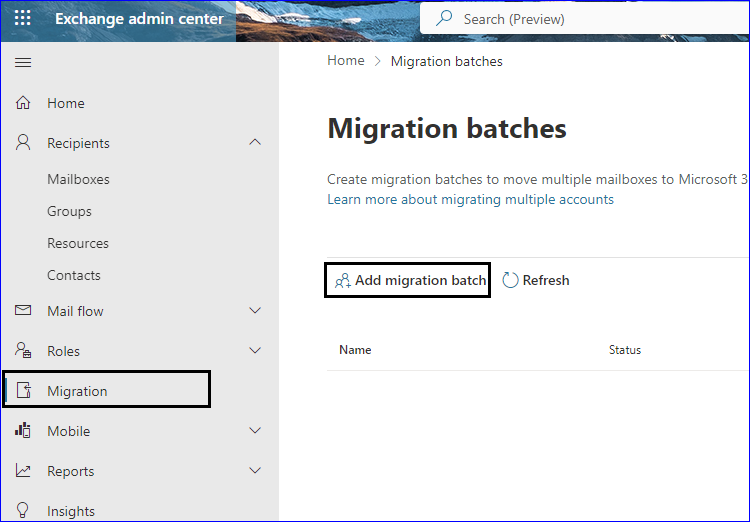 Give a name to Migration Batch>>Migration to Exchange Online>>Next.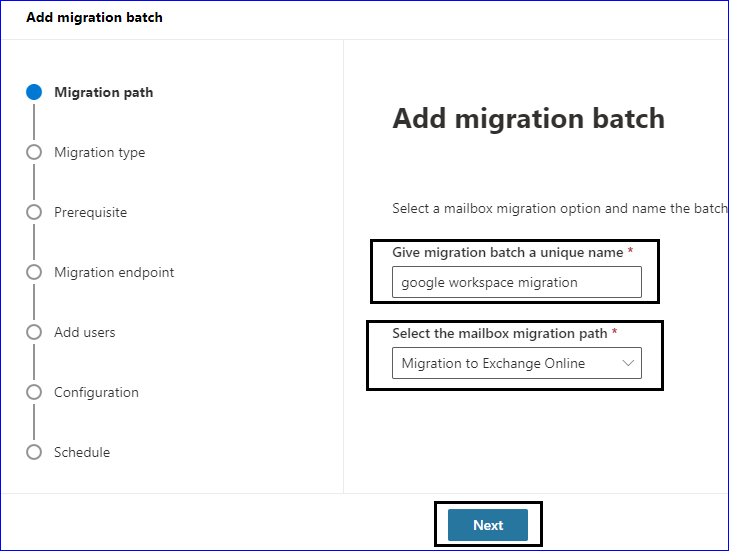 You will be prompted to a new page, select the Google Workspace (Gmail)migration>> Next.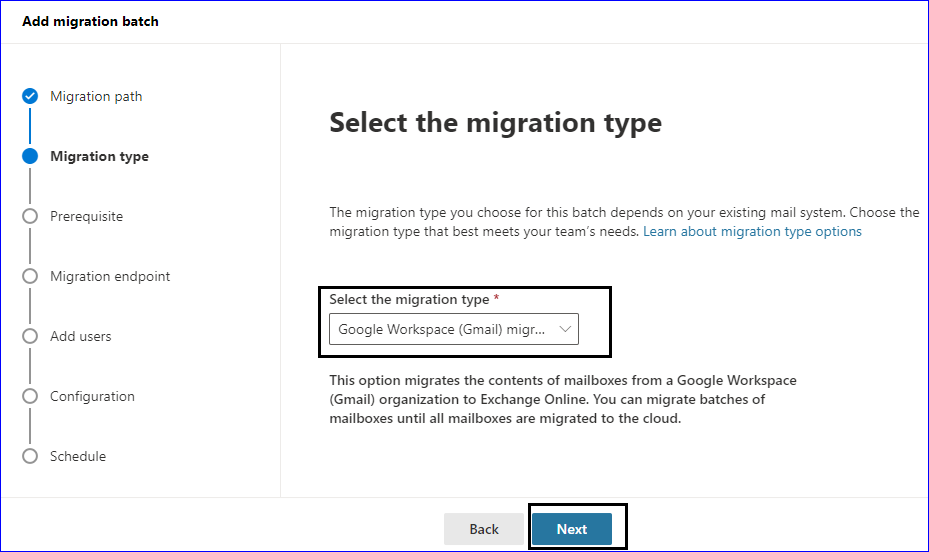 Now, you are on the "Prerequisites for Google Workspace migration" page, here, Automate and Manual are two options. Go with the Automate.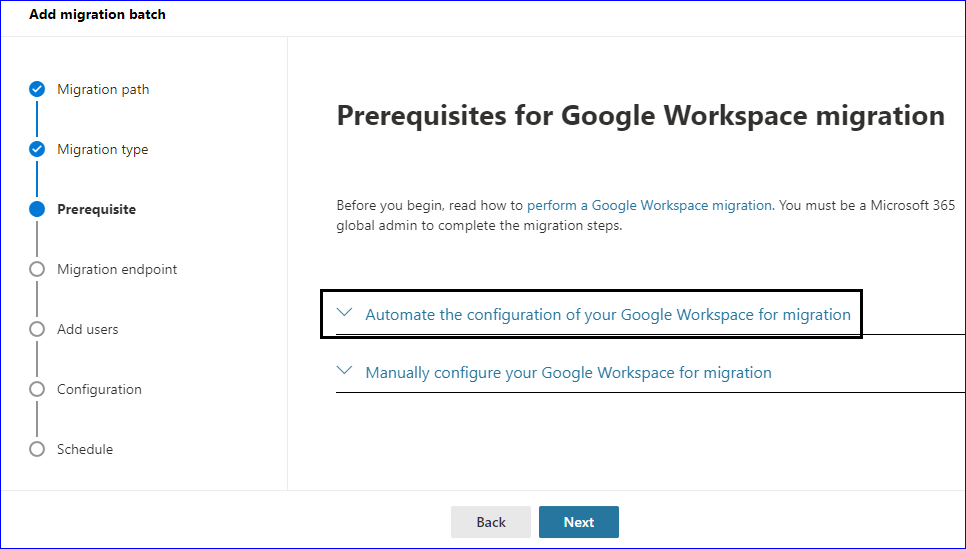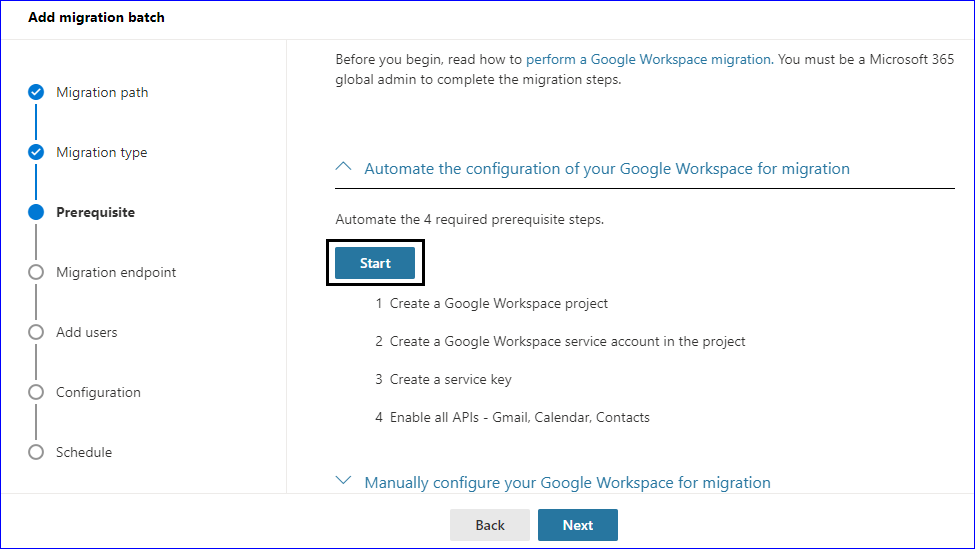 Now, log in to your G-Suite Super Admin.
Enable the APIs and it will download the JSON file in your system. Must provide the link to add click ID and GWS scope.
By clicking the link, you will be redirected to the Google Workspace Admin page.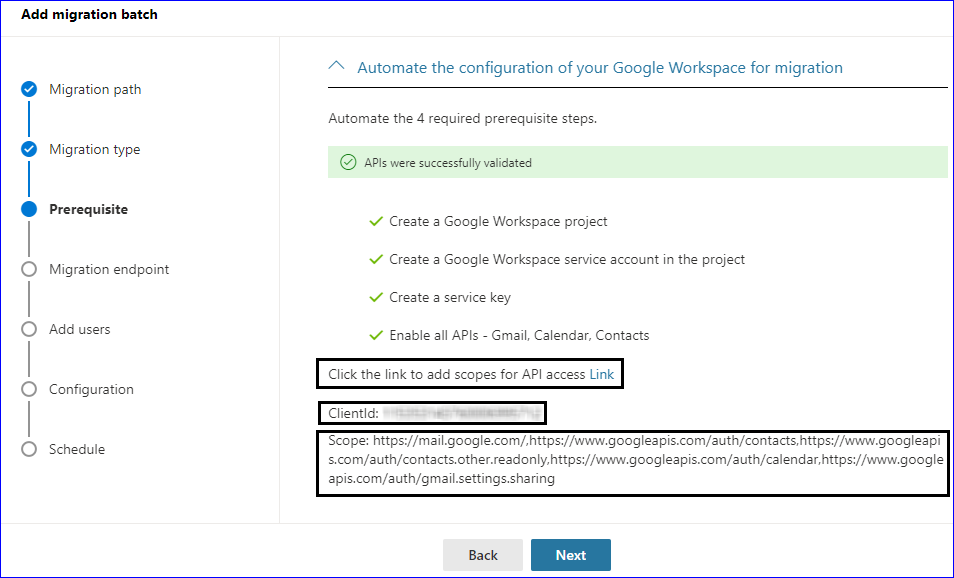 Here, click on the Add New. Must copy and paste the client ID and Scope. Authorize it.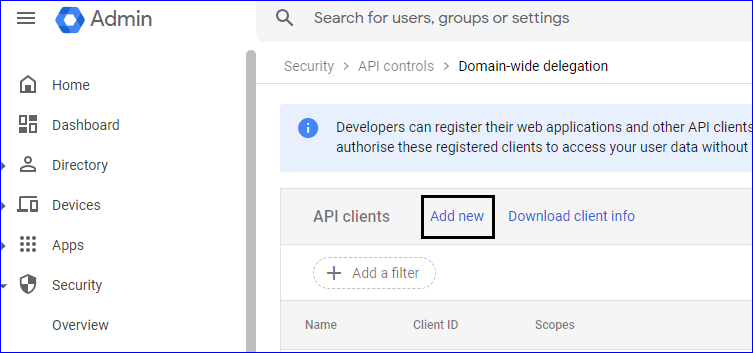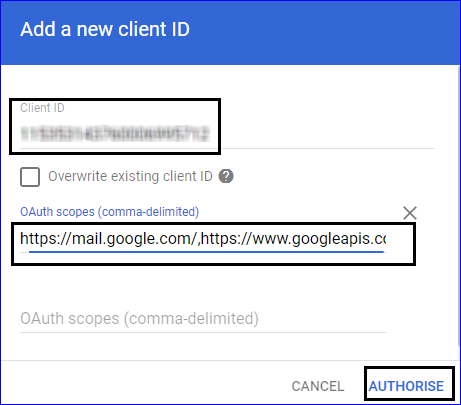 Comeback to EAC and Next.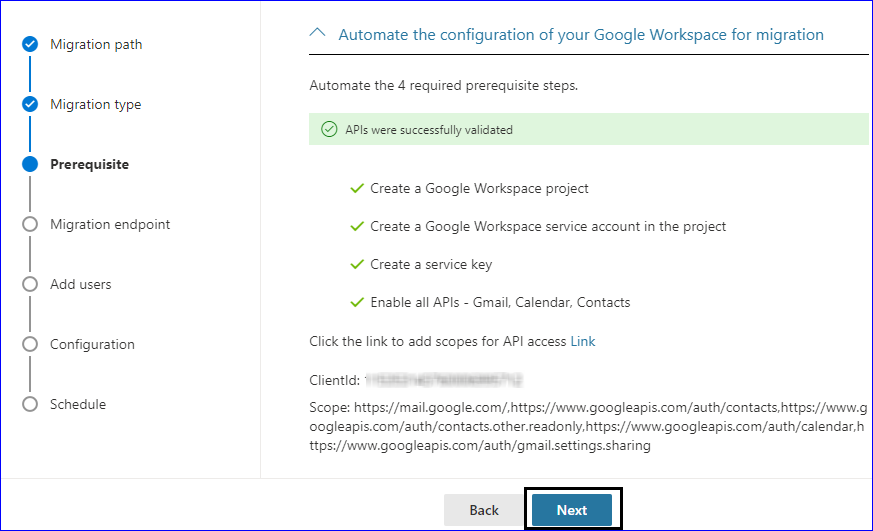 Click on Create in the Next Screen.
In the Set a Migration Endpoint page>>Create a new migration endpoint>>Next.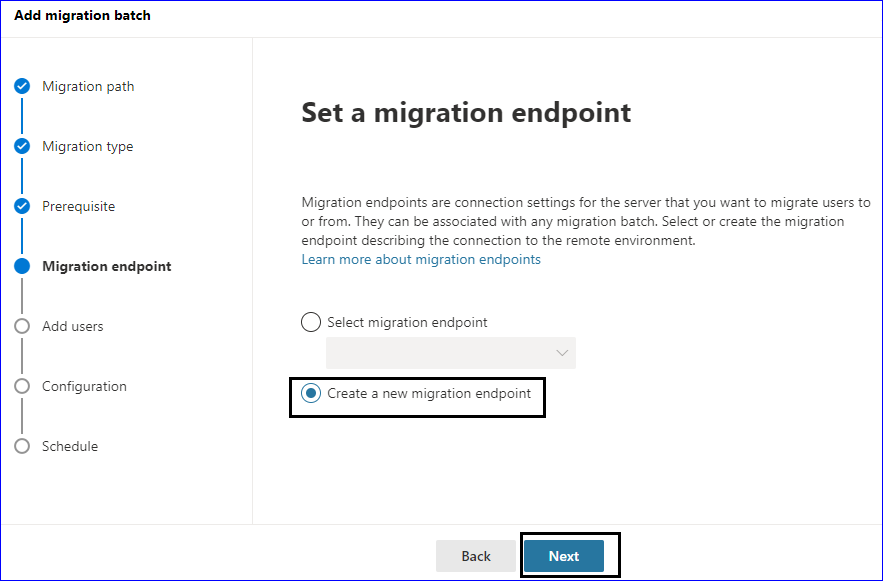 Give a name to Migration Endpoint>>Next.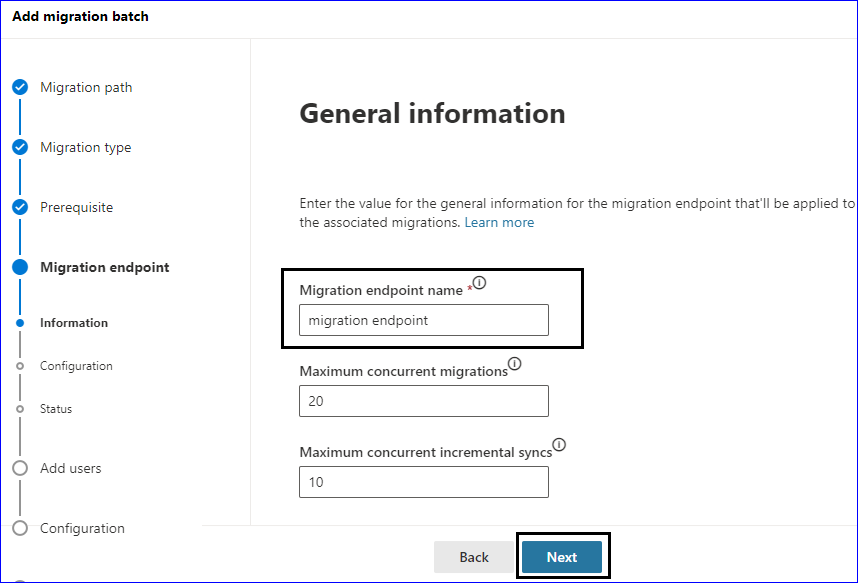 Enter the Gmail Admin Address>> Next.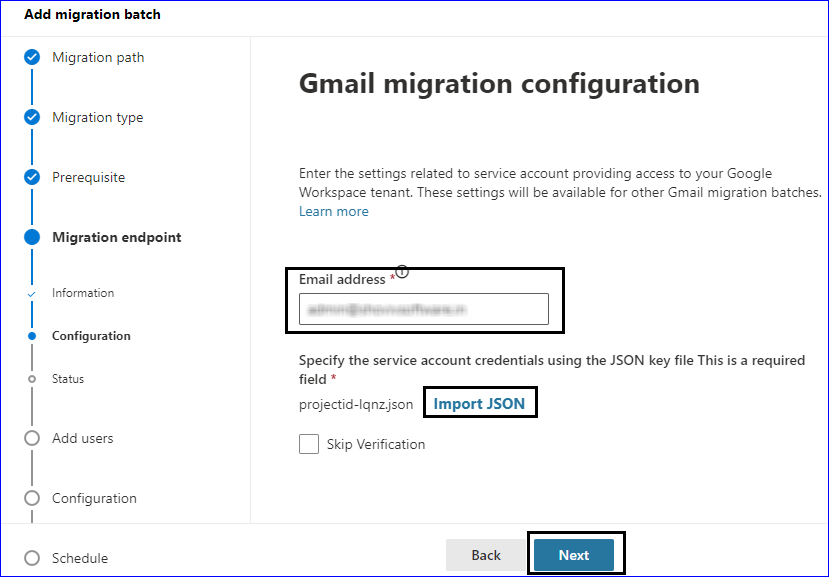 Your Endpoint Migration has been created>>Next.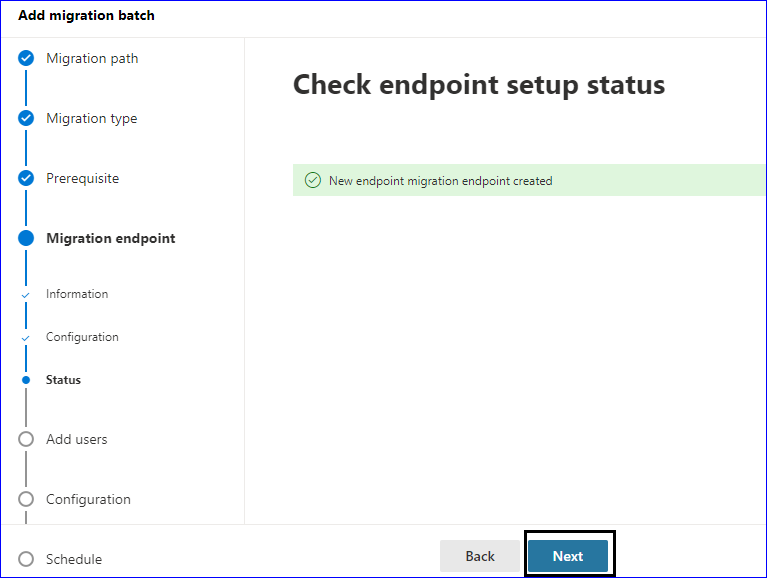 To add user mailboxes, you can also import a CSV file and click Next.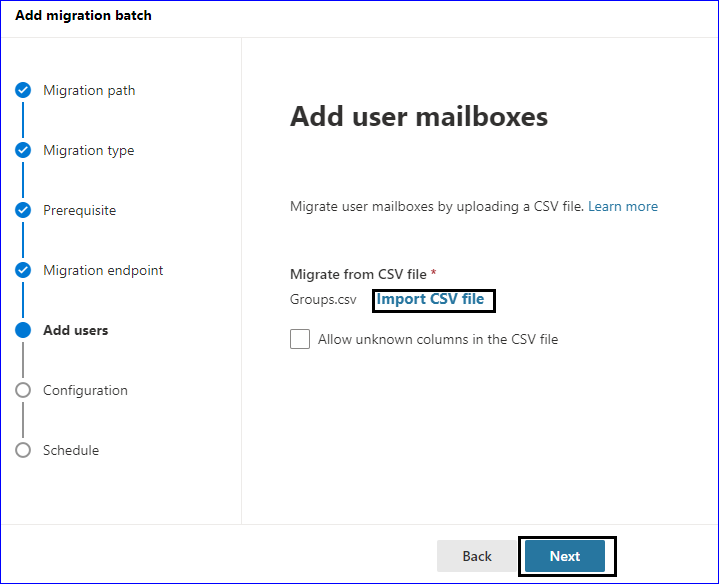 In the Move Configuration page, select the target delivery domain. Also, must select the items you want to migrate>>Next.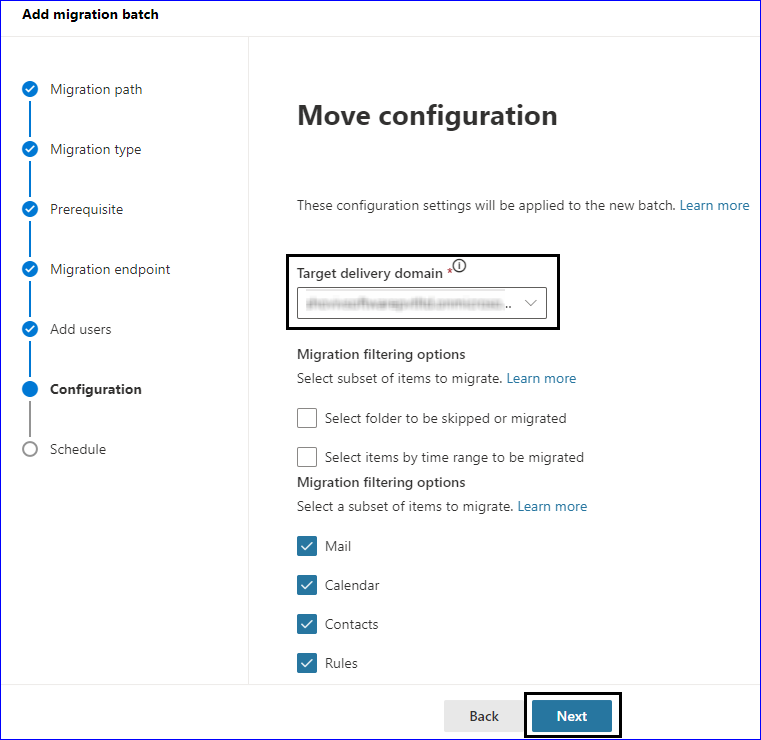 Finally, Add the users to get the report. Must select the Automatic Start batch, Automatically Migration batch, and click on the Save.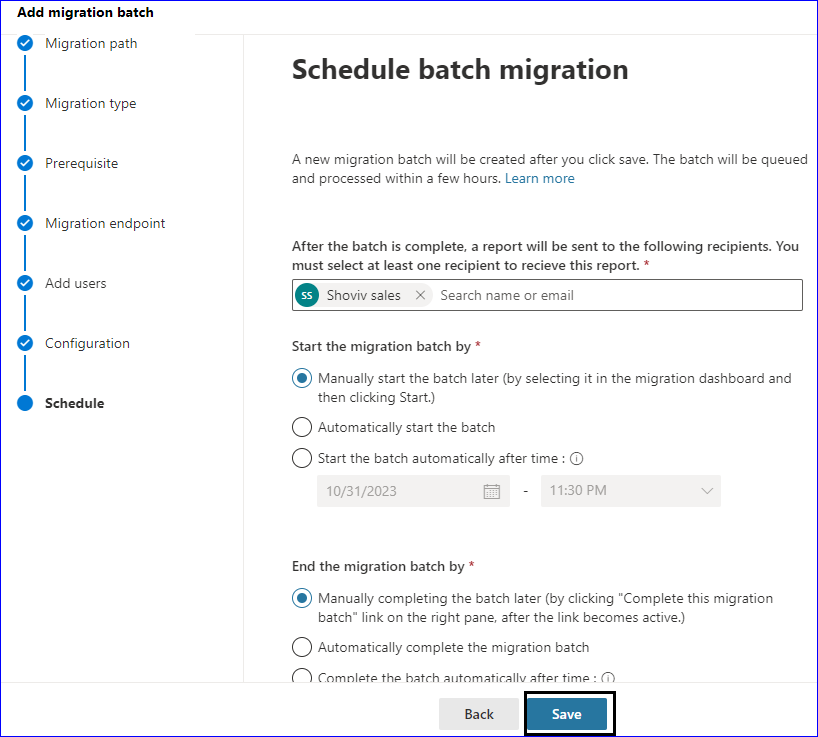 Demerits and Limitations of Manual Task:
First, if you are thinking of a manual way to move G Suite to Office 365, you must be assured that you are technical enough to execute the task. The manual way asks for technical hands, which could be more straightforward.
You will find yourself stuck with the calendar and contacts migration. It facilitates only the migration of emails.
Chances of human error are always there; a single mistake can ruin your task to migrate Google Workspace mailboxes.
It comes in handy only for a file size of 10 MB.
There is no guarantee of desired results or user-centric options; users must compromise when migrating Google Workspace to Microsoft 365.
So, What's the Way for the Professional Migration?
Simple answer: use a professional third-party tool. To execute Google Workspace to Office 365 migration task, professional software developed by Shoviv Software offers picture-perfect processing. The tool is developed by keeping users' needs at the centre of the development process and loaded with multiple user-oriented features.
Prominent Features of Shoviv G Suite to Office 365 Migration Tool:
Users can create and run multiple jobs concurrently without affecting the speed of migrating Google Workspace mailboxes.
This software also provides a scheduler for timely migration through which users can schedule it per their needs.
Users can include or exclude the items by adding a particular date range/ folder/ item before beginning the migration task with its filter option.
It perfectly maintains the folder hierarchy and integrity of the data when migrate G Suite to Office 365.
This software allows users to migrate user mailboxes into the public folder and archive mailboxes.
Users can control the failed item counts by setting up the limit for the failed items; if it crosses the limit, the process will automatically stop.
There are no limitations on adding the G suite mailbox count and size of mailboxes.
Users can migrate G suite data directly into the On-premises Exchange Server.
This tool easily migrates email from G Suite to Office 365, calendars, and contacts too.
The advanced facility of incremental export is also available in this software, which resumes the process from its last stop and prevents the data from duplicating.

Shoviv also offers a free trial version of this software through which users can check its efficiency. This tool allows users to migrate Google Workspace to Microsoft 365, the first 50 items per folder in this free trial version.
Steps to Perform a Google Workspace to Microsoft 365 Migration:
Step 1: Run Shoviv G Suite to Office 365 Migration Tool.
Step 2: Create connection with your Google Workspace and Office 365.
Step 3: Select the mailbox and folders that you want to migrate.
Step 4: Map the Google Workspace mailbox to the O365 mailbox.
Step 5: Click "Migrate" to Start the migration process.
Google Workspace to Microsoft 365 Migration Detailed Step-by-Step Guide: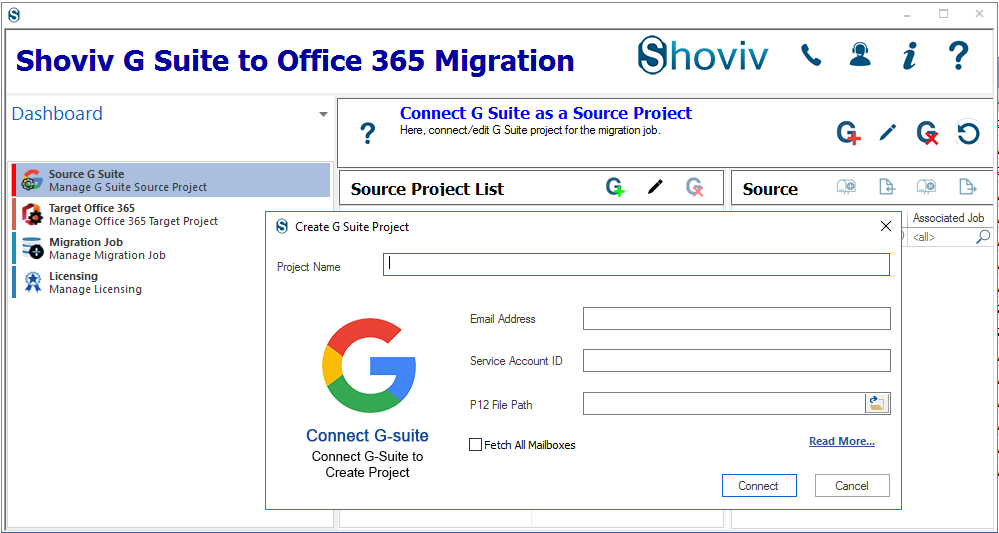 Create a project by entering the asked details like project name, email address and all as described in the below-given images.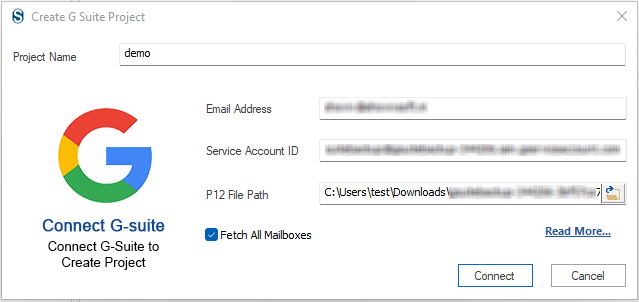 Now click on the Target Office 365 option to create a target project. There are two ways to connect Office 365; with Basic Authentication or, if MFA is enabled, then Modern Authentication. However, MFA is mandatory so we will go with MFA..For MFA, enter the Tenant ID, Client ID, and Client Secret Key like all the details that are asked and can be seen in the below-given image.
Create Migration Jobs:
After creating the source and target connection, create a migration job by clicking on the Migration Job option in the dashboard.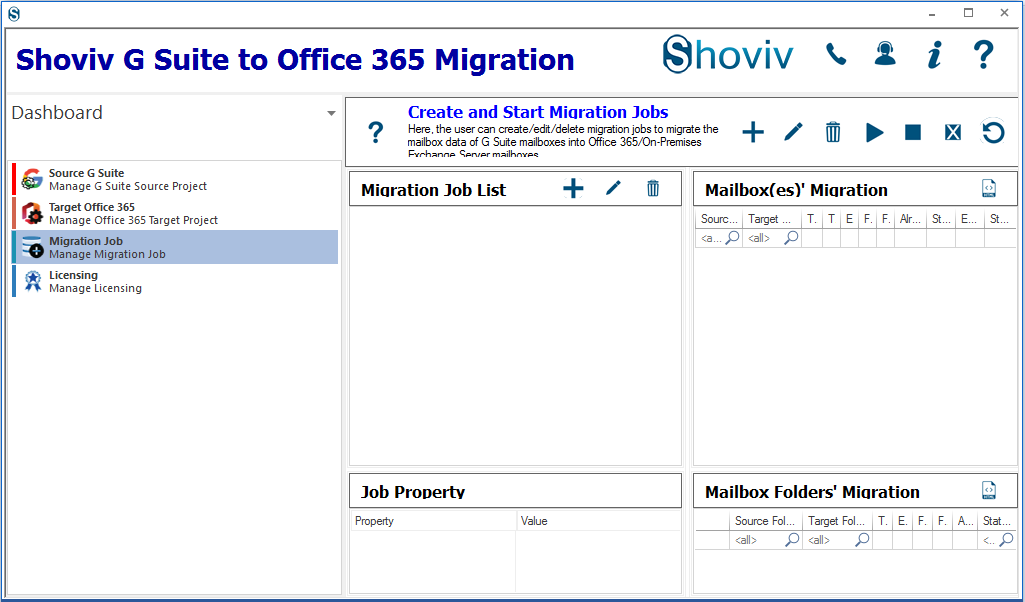 To create a migration job, provide a job name, and add the source and target projects. Also, check for the mailboxes that you want to add. Click Next.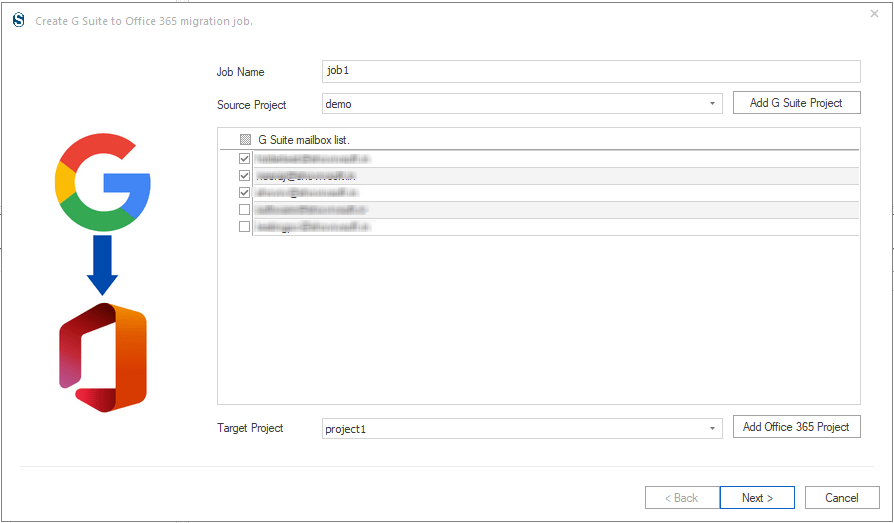 Users also get a mapping facility of source with a target mailbox. You can also map using the CSV file and select the mailbox type. I.e. primary mailbox, archive mailbox, public folder. Click the Next.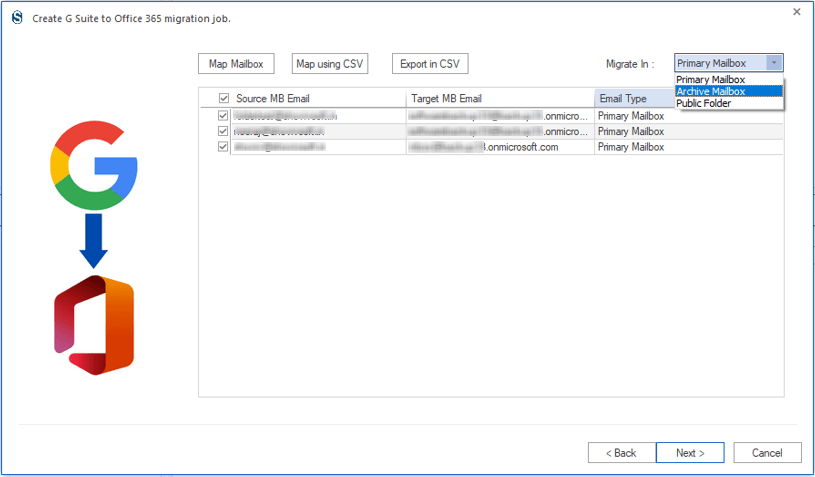 Now you will be prompted to the filter page. You can apply a filter based on the date range, folder, and item type. Click on the Next.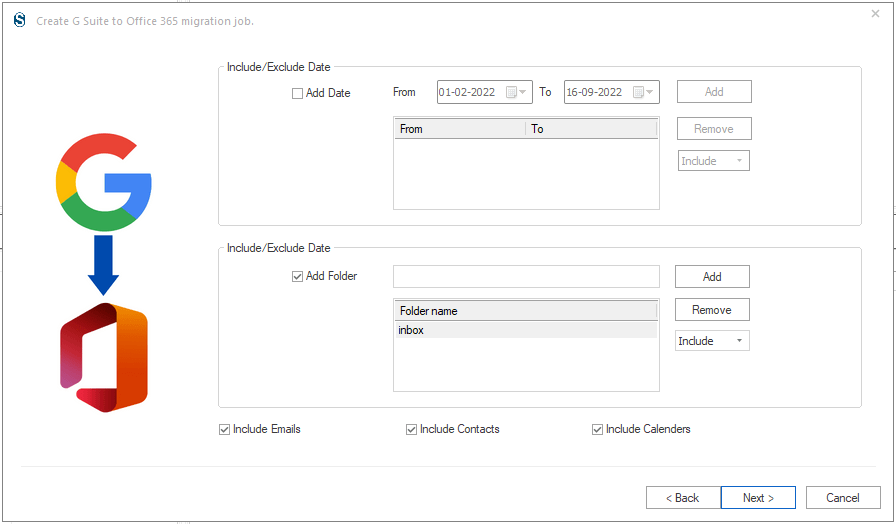 Here you can set the thread count for the item and mailboxes and login attempts; you also can choose whether you want to schedule the task or want to run immediately after the creation of the job.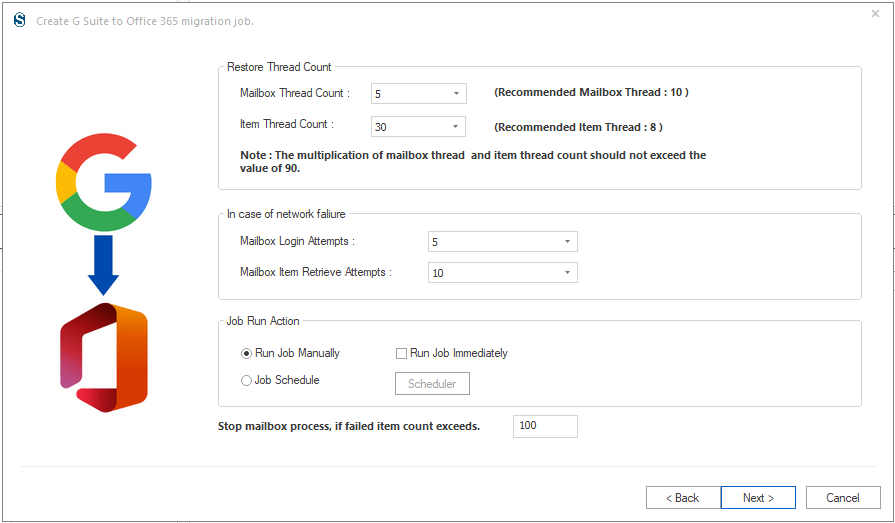 If you want to the schedule, you can select occurrence, frequency, and duration as needed. Click Ok.
Now your migration job is created. Complete details can be seen.
After clicking finish, your task to migrate G Suite mailbox to Office 365 will start if you have selected the immediate job run. A proper migration report will be available for your task.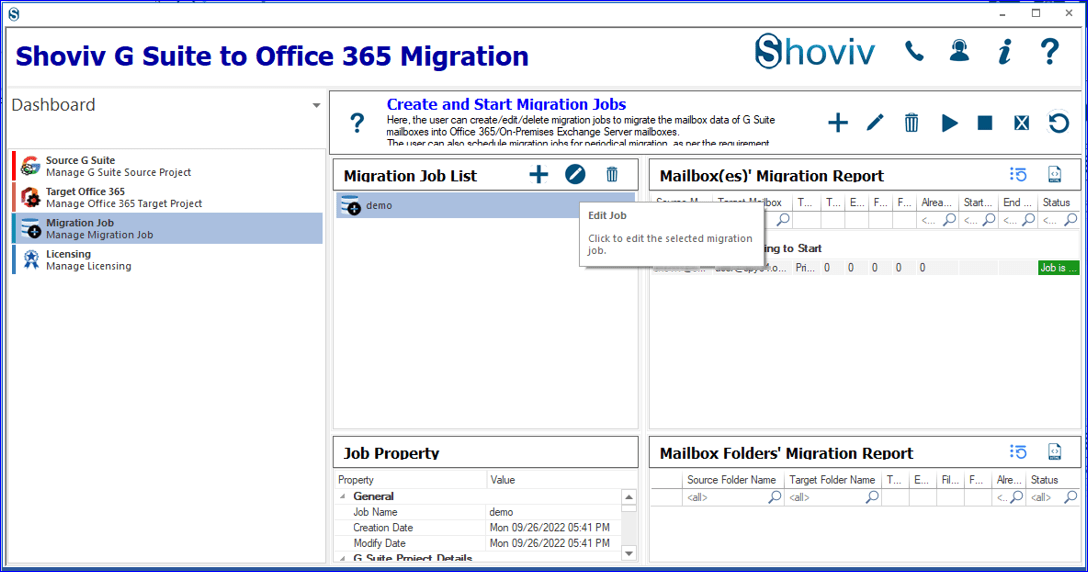 Final Words:
Migration from Google Workspace to Microsoft 365 is the users' decision, and many users search over the internet for the best solution. In this write-up, we explained a step-by-step process to migrate G Suite to Office 365 professionally. Also, all the dimensions to migrate the G Suite mailbox to Office 365 are explained. If you have the same task to move Migrate Google Workspace to Microsoft 365, you must use this Shoviv G Suite to Office 365 Migration Tool. Install and check the free demo version, a restricted version of the licensed version that allows the first fifty items to be migrated per folder while there is no such limitation with the licensed one.


Frequently Asked Questions
Q: Can I transfer Emails from Google Workspace to Microsoft 365 without spending time on manual migration?
A: You can speedily migrate your required emails from your Google Workspace account to the Office 365 account using Shoviv Software. Also, any user without any technical task can do this without technical expertise.
Q: How do I migrate from Google Workspace to Office 365?
A: To migrate from Google Workspace to Office 365 you need to follow a couple of steps which are shared below:
1. Start the software; create a connection with Google Workspace and Office 365 with the software.
2. Proceed to create a Migration Job. Map the required mailboxes of the source with a target.
3. Apply the required filter option based on your preference.
4. Schedule the migration from the given option, like running migration immediately or scheduling it periodically. Complete the migration job creation.
5. The software will now start migrating the Google Workspace mailboxes. Later on, you can also download the migration report.
Q. I am using Windows 11 Pro, does this software work with this OS?
A:  Yes, it works with the Windows 11 Pro. As well as it is compatible with all versions of Windows O.S.
Q.  Can I migrate email data from January 2022 to December 2022; I don't want all data to be migrated.
A. Yes, you can apply a filter for the specific date range. Even, you can include/exclude a folder using the filter option.
Latest posts by Himanshu Pandey
(see all)