Last updated on November 30th, 2022
Web. De email is not a new name for email users, especially for central European countries like Germany. Many users have an account, and numerous emails are stored on it. Emails contain crucial data; hence, no one wants to risk it. Though email client provides complete security, there are still chances of accidental deletion; malware, and virus attacks. So, to be on the safe side, backup Web. De emails to hard drives is a wise decision, and users must go for it.
This write-up will cover all the dimensions that initiate users to back up Web. De email. Moreover, we will learn about a professional way that makes the backup process a cakewalk.
Why should you back up Web. De emails?
Backup always favors the users; it works as a boon in unwanted situations.
Users get access to their data even in case of malware attacks, viruses, or unfavorable conditions.
Users get direct access to local machines; backup in .pst file format is best suitable as PST has its advantages.
PST files offer better portability-accessibility even in the case of server downtime and all.

Methods to Backup Web. De emails? 
Using a professional tool will be wise if you don't want to get in trouble and want a smooth backup of emails. Manual backup is the last option if you don't want to use a third-party tool. The manual way kills time and effort and doesn't guarantee the desired results. Also, with one-by-one backup, you may face the issue of data scattering.
So, what's the way?
Everyone wants effortless and efficient processing; professional software provides. Shoviv IMAP Backup and Restore Tool offer a featureful way with simple processing. Below are some of the prominent features of this utility.
Some Prominent Features of Shoviv IMAP Backup and Restore Tool:
Users can take backup of Web. De emails in the PST, MBOX, MSG, and EML, like popular file formats.
Also, it allows exporting/restoring emails from file formats like PST/OST/MBOX to mailboxes.
This software has a default incremental feature that resumes the process where it pauses and prevents the data from duplicity.
The split option of this tool allows users to split the resulting PST files.
It has a filter option for including or excluding mailboxes before beginning the backup/restore process.
This utility allows users to add multiple files at a time without restrictions on the file size limit.
It provides the scheduler option allowing users to run the backup process on time.
All versions of Windows O.S. are supported by the Shoviv IMAP Backup and Restore Tool.
Steps to backup Web. De emails using Shoviv Software:
Install and launch the Shoviv IMAP Backup and Restore Tool.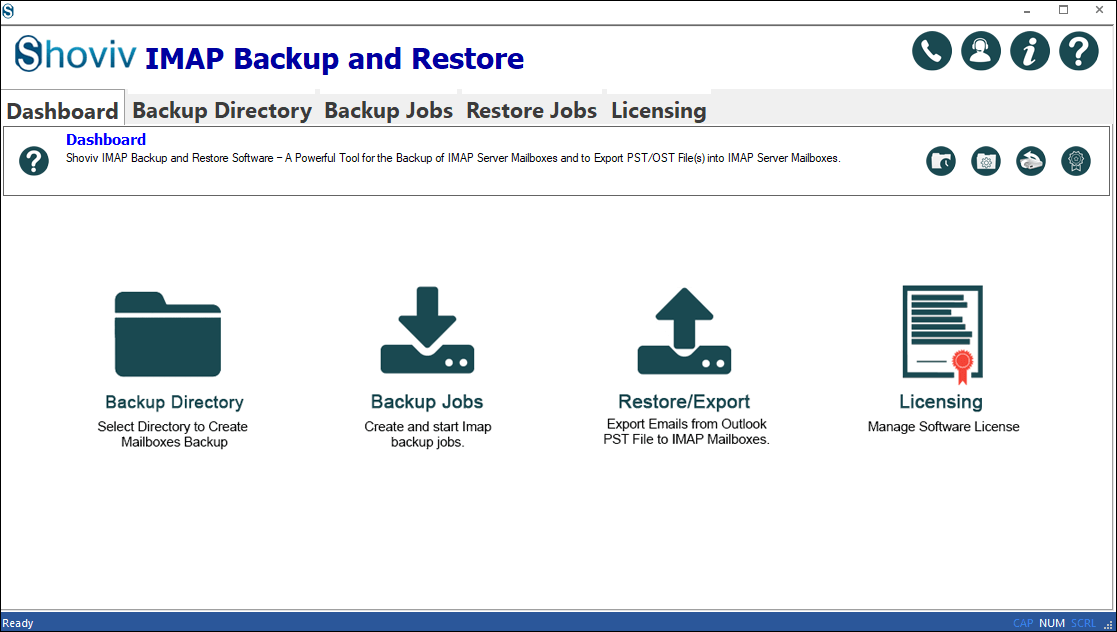 Now click on the backup directory and provide the name and path. It is where backup Web. De emails will be saved.

Create a backup job now; name the job, email address, password, and server name.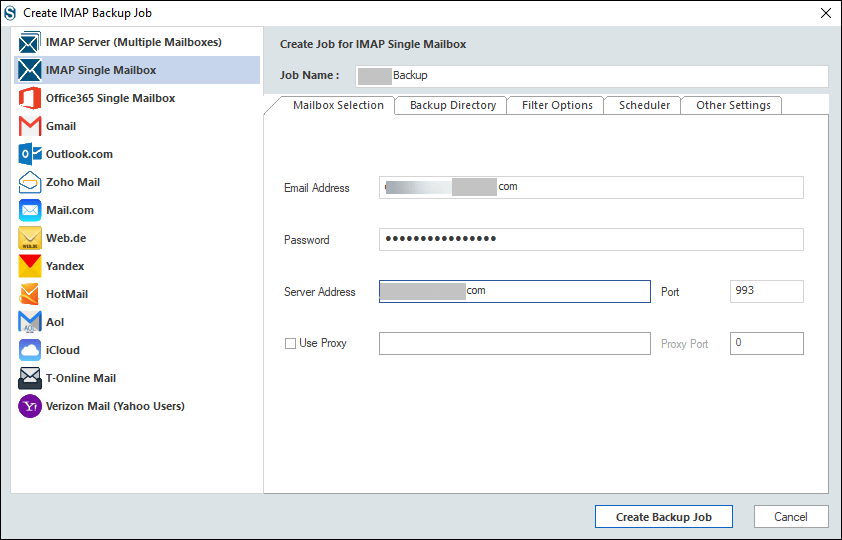 If you want to edit the backup directory, do it here; otherwise, move to the filter options, as we have already created a backup directory.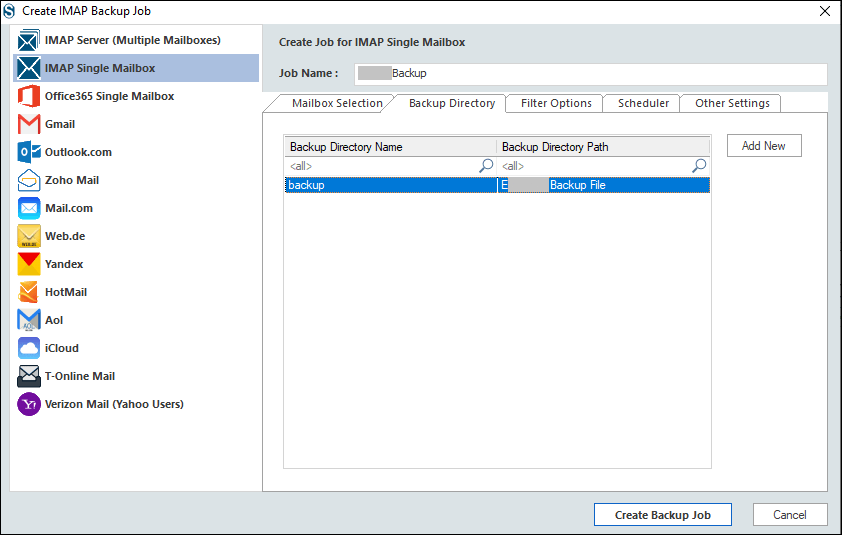 In the filter page, users can include/exclude using the add date and add folder name.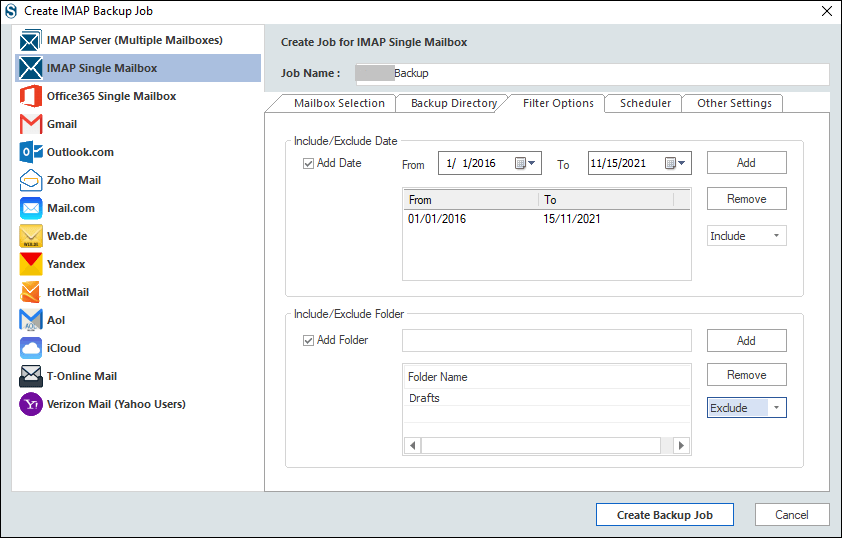 Here at the scheduler page, choose whether you want to run the job instantly after creating the job or if you want to schedule for the future.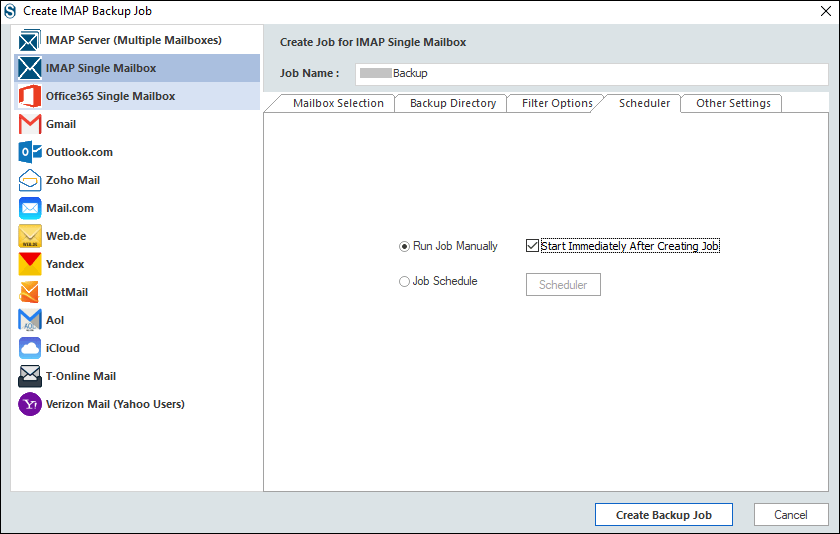 For scheduling, there are four options; once only / daily/weekly/monthly. You can also set frequency and duration as per your need.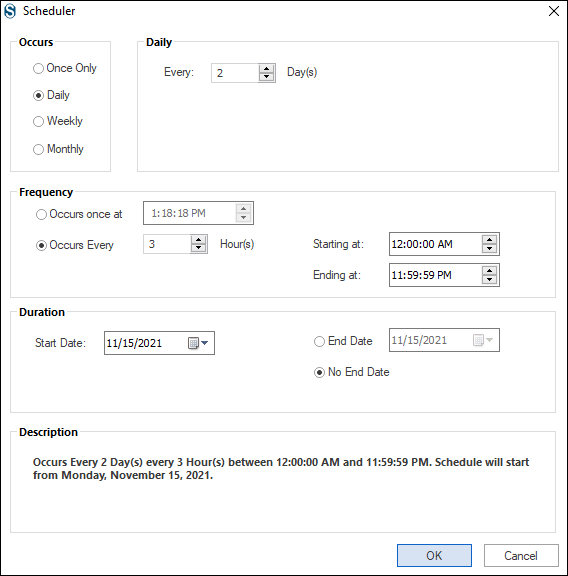 Now move to the Other Settings, and set the backup thread count for the mailbox and item. Also, users can set attempts in case of failure. Users can also do a cap on the failed item counts above, which the process will stop. The option to split PST files is also present, which allows you to set the size of the resultant .pst files.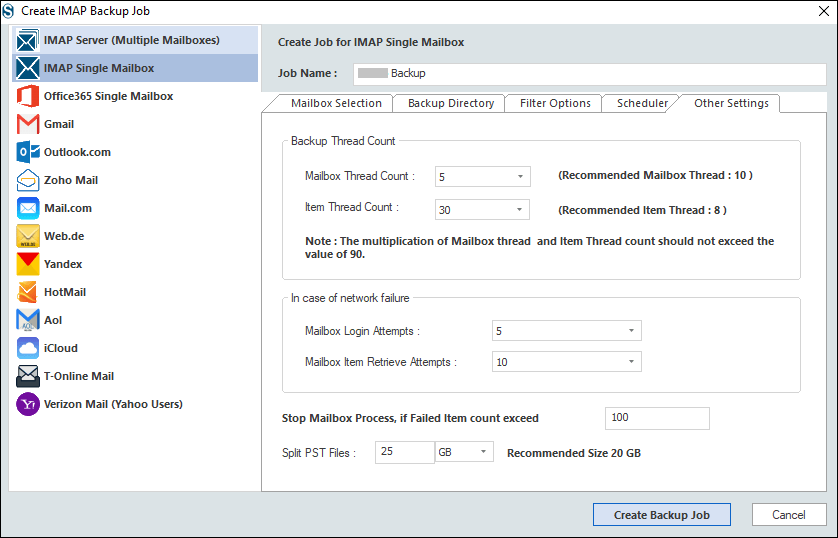 Finally, click the create backup Jobs and the actual process to backup Web. De emails will start. You will get a complete report of the process, including all the aspects, and you can save the report for future reference.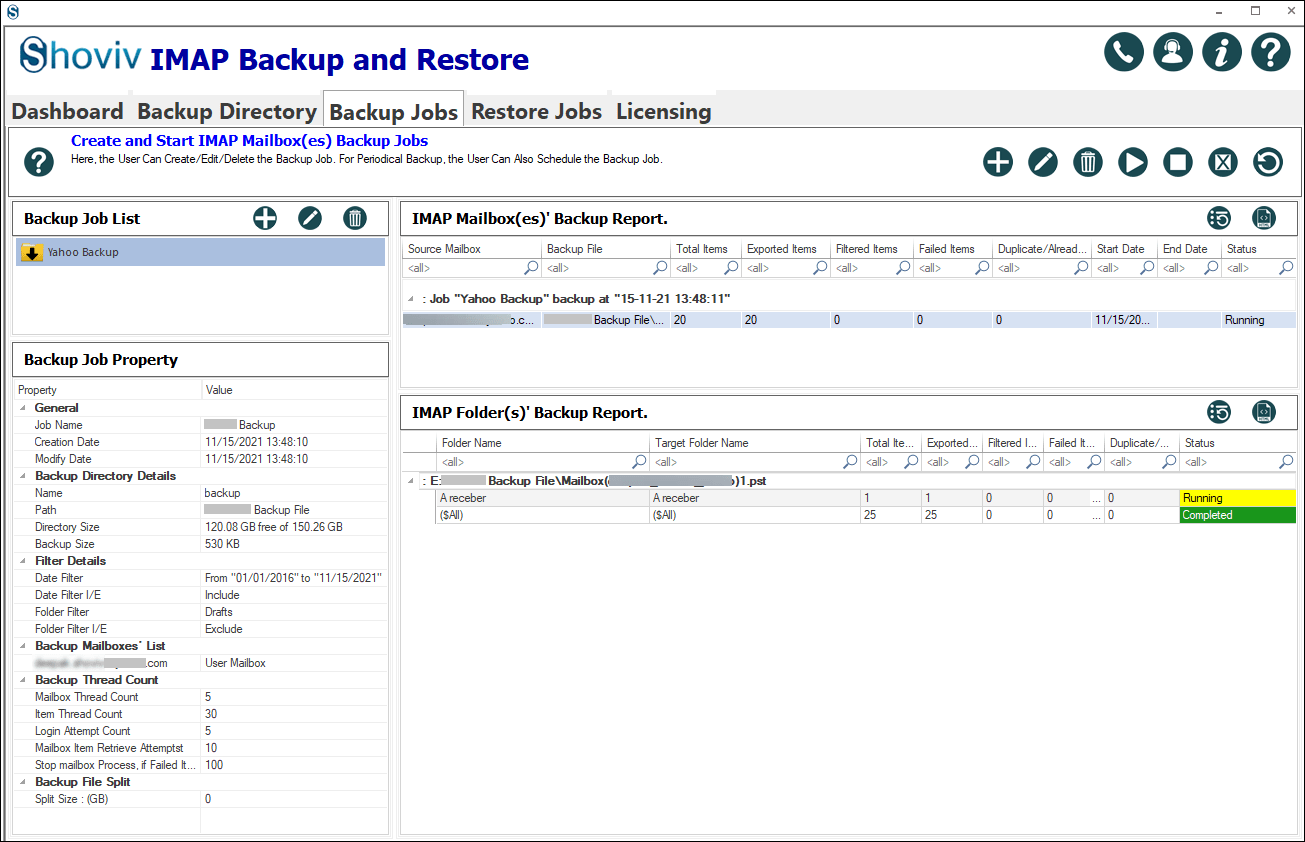 Final Words:
Search for a way to back up Web. De emails are not unusual; professionals take backups to safeguard data. If you are the one who is looking for a way to back up Web. De emails then go with Shoviv IMAP Backup and Restore Tool. This utility works for all email clients using the IMAP protocol. Along with backup, it also offers to export/restore. You can also explore the software before making any purchase; download the free demo version that allows you to process the first fifty items per folder.
FAQ:-