Last updated on May 17th, 2023
Competition for the best and migration toward the best is obvious, thus Lotus Notes to Outlook Conversion is the on-demand process. Lotus Notes and Outlook are the two most renowned email clients having a large client base. Lotus Notes uses NSF(Notes Storage Facility) files for the data storage and Outlook uses OST(Offline Storage Table) and PST (Personal Storage Table) as the data storage file.
Download a trial version of Shoviv Lotus Notes Emails to Outlook to know in a better way.


Why Lotus Notes to Outlook Conversion?
There are various reasons behind the Lotus Notes to Outlook Conversion. Everyone has a different need that's why the reason for everyone is different. Some of the basic reasons are:
MS Outlook is cost-efficient when compared with the Lotus Notes.
Outlook allows to work Offline; Offline accessibility of mailboxes.
MS Outlook has better security features and data management facility if compare with the Lotus Notes.
Outlook handles multitasking more proficiently.
There are issues with the Lotus Notes calendar meeting scheduling service while Outlook calendaring is very user-centric.
For beginners, Lotus Notes is a little bit tough to understand in comparison to MS Outlook. The GUI of MS Outlook is more user-friendly.
Data management is comparatively better in MS Outlook.
How to professionally convert Lotus Notes Emails to Outlook?

To say, there are also manual methods available for the Lotus Notes to Outlook Conversion but the manual method has drawbacks too. Limitations of manual methods don't allow professionals to go manually. For the smooth and secured conversion of Lotus Notes to Outlook, a professional third-party tool is a must.
Shoviv Lotus to Outlook Converter is built with the highly advanced algorithm to proficiently convert lotus Notes emails to Outlook. The software comes with professional features to provide hassle-free Lotus Notes to Outlook. Some of the salient features of Shoviv Lotus Notes to Outlook Converter are:
The Software provides bulk conversion from Lotus Notes Emails to Outlook. It converts the multiple numbers of NSF files to PST without any restriction on the size.
Shoviv Lotus Notes to Outlook converter supports all the IBM Domino Server, Lotus Notes, and MS Outlook and Windows OS versions.
It allows converting NSF files to standard EML and MSG formats so users can access those email items in various email clients.
It facilitates target folder mapping option to map source with the target.
The Software also facilitates Email Translation option. I.e. Users can change email address according to the destination server's email address.
Users can convert large NSF files to PST in given PST file size.
Features like filter options, preview options are also embedded within the software.
How Shoviv Lotus Notes to Outlook Converter Works?
1: Open and launch Shoviv  Lotus Notes to Outlook Software.
2: Make a click on the Add NSF File button of the ribbon bar.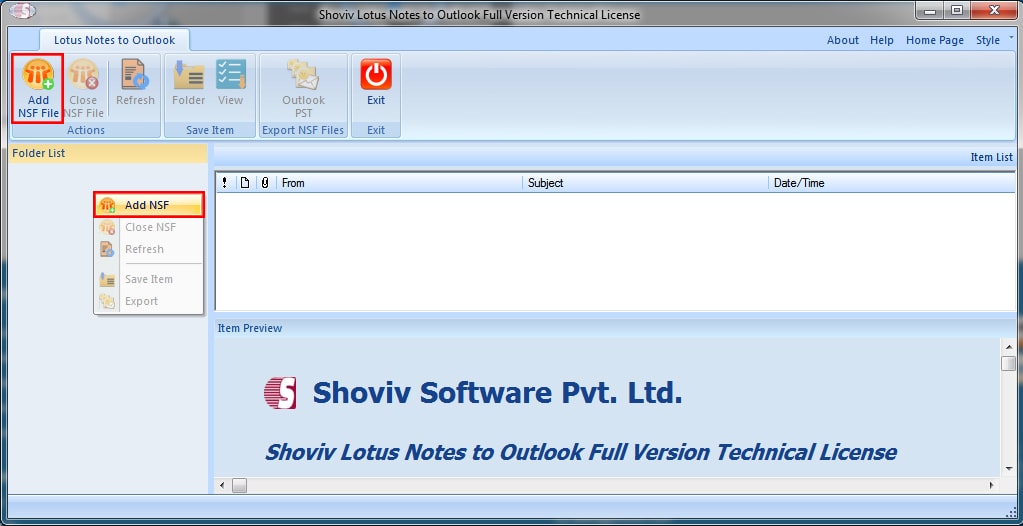 3: Select the NSF files to convert by clicking on the Add File(s) or Search File(s) and check them. Click Ok.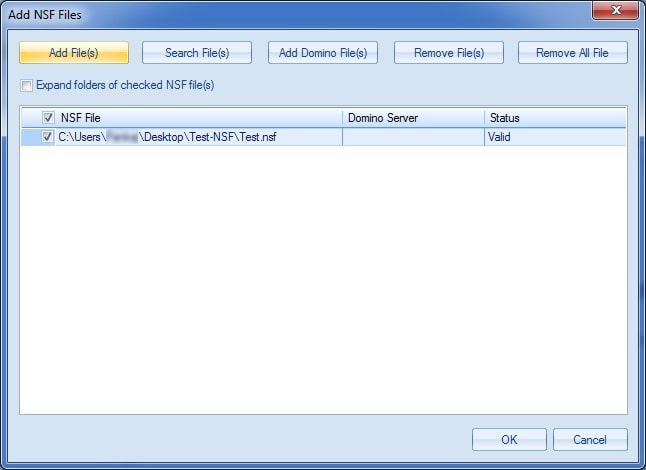 4: Selected NSF files are now visible at the left pane in the folder list. Make a click on the Outlook PST option of ribbon bar to export NSF files.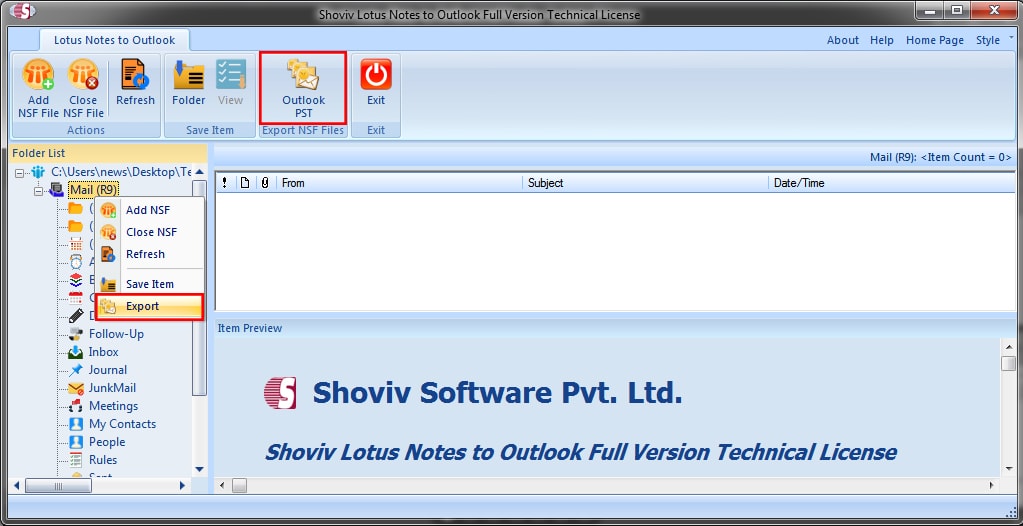 5: Check/ Uncheck for the sub-folders and click on the Next.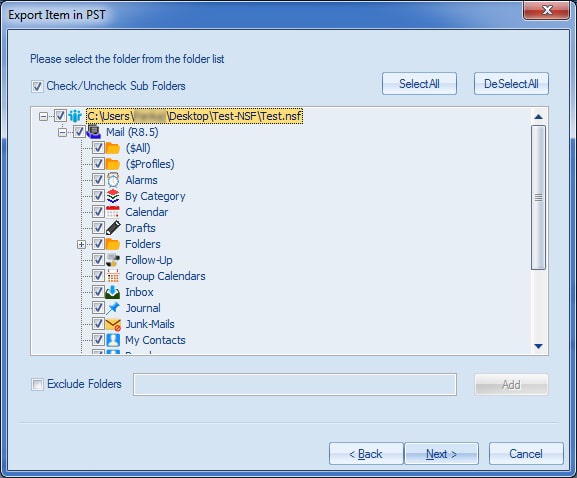 6: Here, users can set the options according to their requirements. Users can select item types that have to export in PST. Based on Message Date, the filter can apply. NSF Folder Mapping and Item Email Translation options are also present, choose as per the requirements and click on the Next.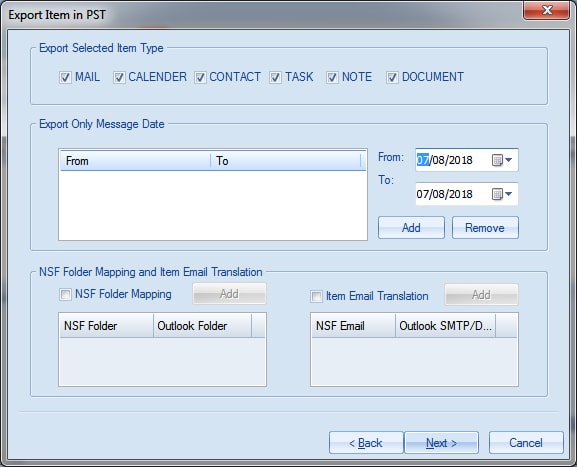 7: Browse the Target Folder to store exported data. Option to create PST file password and option to set the file size after which PST file split, is also available, use if needed. Click on the Next.
8: Now we reached at the end of the process. Status of the process can be seen i.e. Item count, Processed Items, Filtered items and Failed items etc. the user can also save the report for the future. When all done, click on the Finish button.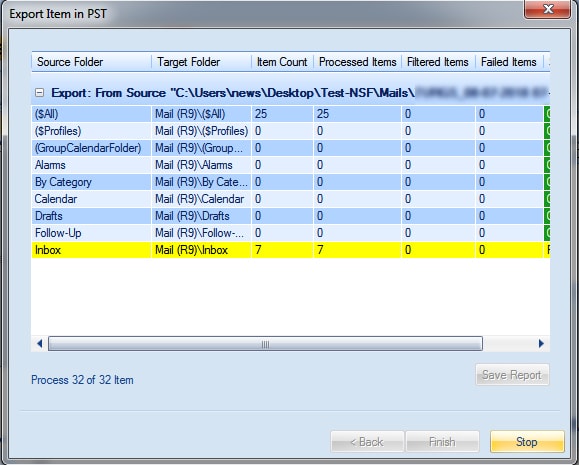 Wrapping up:
A lot of users are migrating from Lotus Notes to Outlook due to the features and service provided with Outlook. To execute lotus Notes to Outlook conversion perfectly, a professional NSF to PST converter is needed because the manual method fails to provide a secured method. Shoviv Lotus Notes to Outlook Converter provides a secured and effective way with easy processing. The Software also provides a free demo/trial version of the software that allows conversion of the first 50 items per folder.
Latest posts by Himanshu Pandey
(see all)