Last updated on May 18th, 2023
EML file is a well -known file format as it is used by various POP3 or other email clients and how to open an EML file is a highly asked question by users. EML is simply an acronym for "Email Message" and to open an EML file, many users search for a simple and effective way. To say, there are various manual methods to open EML files but viewing EML files using a professional tool is always preferred.
Free Tool to open EML files and view professionally:
No one wants to stick with the tedious and time-consuming way of manual methods. To view EML files, search for .eml viewer is obvious and users go for it. Shoviv Free EML Viewer Tool is a proficient tool to open PST files and it allows us to add even the large-sized of .eml files without any restriction on numbers. Some of the highlighted features of Shoviv EML Viewer Tool are:
Users can add multiple files without any restrictions on the size and number.
The software is capable to view files including along with attachments.
It supports EML files created by any email client.
Shoviv EML Viewer Tool works for all the versions of Windows O.S.
The tool works independently; no need for any supportive application to view and open EML files.
How Shoviv EML Viewer Works?
Users can simply open EML files using Shoviv EML Viewer. Users just have to follow the below-given steps:
Step 1: Install and launch the software.
Step 2: Now click on the Add button given on the left corner of the Ribbon bar.
Step3: Option to "Browse", "Search" and "Add" are given, go with the option as per the need, and click on the "OK" button.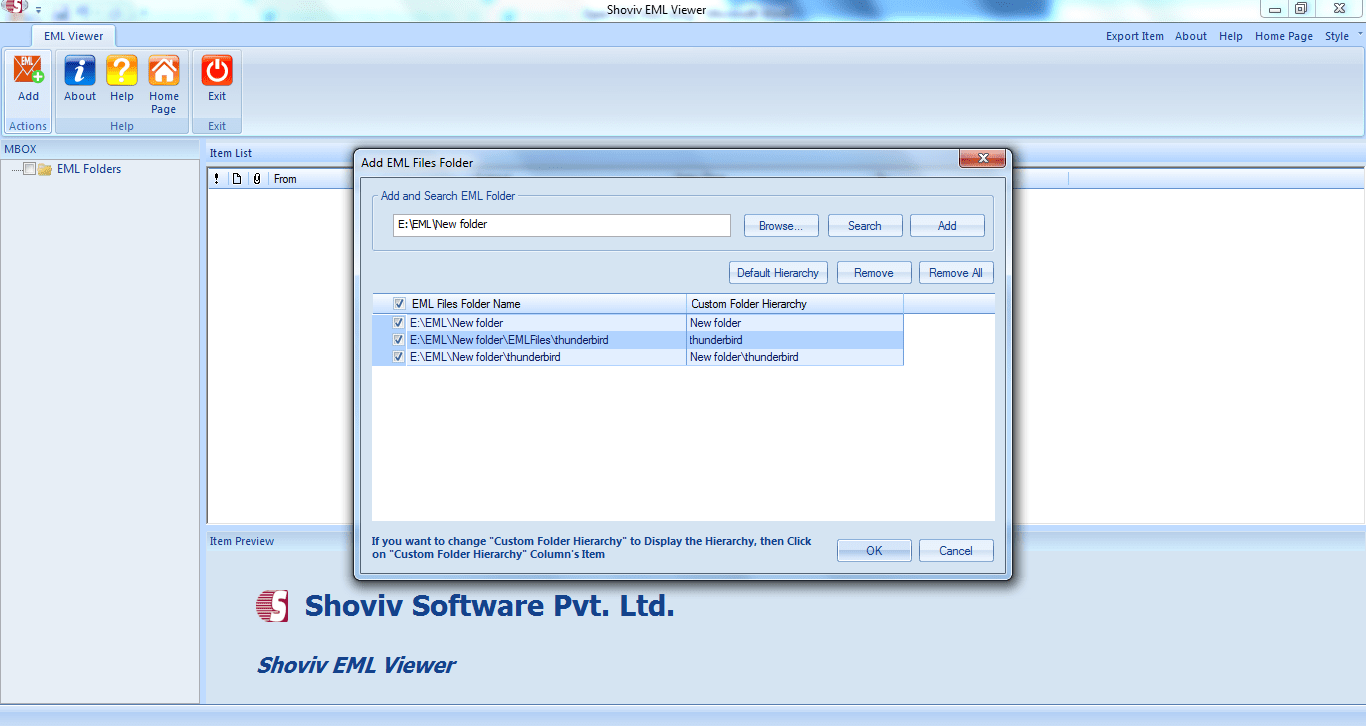 Step 4:  Now you can easily open EML files and view them. You can also have a preview.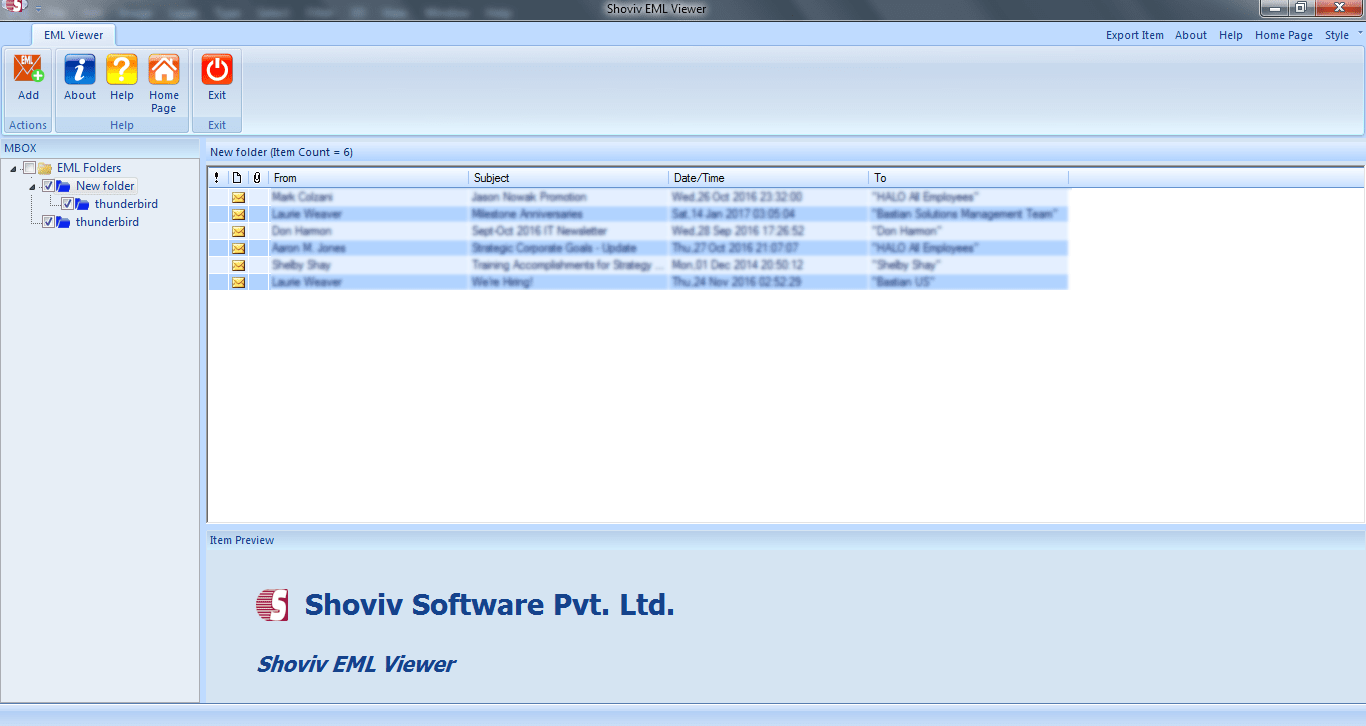 By following these simple steps, users can easily view .eml file items but if you want to convert and save EML file data into any other file format, this free tool doesn't allow. To Convert EML files to other formats especially in the PST file format, one can use EML Converter.
Why users prefer converting EML to Outlook PST file?
The Outlook is a renowned Email client and converting EML to PST file format allows users to open and view in all versions of Outlook.
PST files are easy to port and it comes handy when exporting data from EML files.
Users can easily store .pst file in the local system and can get easy access whenever is needed.
How to convert and Save EML files in Other File Format?
To convert and save EML files in other file formats, Shoviv EML Converter comes as an astounding utility to execute the task. Including all the features of the Free EML Viewer Tool, it also allows converting into Outlook PST file format and MSG file format. Shoviv EML Converter is also capable to export in Office 365 and Live Exchange Server. Get here all the essential information about EML to PST Conversion.
Wrapping up:
If you just want to open EML files then for this condition free EML Viewer Tool from Shoviv is the best suitable utility. It allows us to open EML files and view the data with all attachments. But, if you need converting and saving data into other file formats like PST or MSG; you should go with the Shoviv EML Converter. A free demo version of the Shoviv EML Converter is also available using which you can get a complete idea of software working.