Last updated on May 28th, 2020 at 08:30 pm
The two most renowned name of the online world, IBM and Microsoft, have their Email client, server and more on. IBM's Product is Lotus Notes (now of HCL) and Microsoft's product is Outlook. Lotus Notes uses Domino Server while Outlook uses Microsoft Exchange Server. When talking about data storage file, Lotus Notes uses NSF (Notes Storage Facility) file while Outlook uses PST (Personal Storage Table) file as well as OST (Offline Storage Table).
It is obvious that users will always lean toward the best service provider and user-centric product and because of the same, the NSF to PST Conversion or in other world migration from Lotus Notes to Outlook is on demand. In this article, we will discuss the two ways of NSF to PST Conversion. At first, let's know about the reasons behind the Lotus Notes to Outlook migration.
Download a trial version of Shoviv NSF to PST Conversion to know in a better way.


Why Market is favoring Outlook over Lotus Notes?
The Lotus Notes is quite costly than MS Outlook. The Lotus Notes email application needs to buy separately while Outlook comes with the Microsoft Office Suite, no need to buy separately.
The maintenance cost and efforts in Lotus Notes are higher than Outlook.
There is a restriction in Lotus Notes in working with multiple accounts for a single user while Outlook email client allows working with multiple accounts for a single user.
Working with Outlook is much easier than Lotus Notes, the GUI of Lotus Notes is complicated and novice user may find it tough to work with Lotus Notes.
Features like Calendar, Search options are much user-centric and user-friendly in Outlook in compare to Lotus Notes.
2 Best Ways for NSF to PST Conversion:
In this article, we will know about the ways for NSF to PST conversion. As the NSF to PST Conversion is the demand of the market and numerous users are willing to do this and looking for the same. We will know about a manual method and a professional NSF to PST converter tool.
The Manual way for NSF to PST conversion:
Before going with the manual NSF to PST Conversion, it is must to have the backup of data because no manual method is totally secure and error-free. The manual NSF to PST Conversion will be done in two-steps, in the first step, we will export Lotus Notes NSF files to an intermediate CSV file then after we will import intermediate CSV file into Outlook.
Phase 1: Export NSF file to intermediate CSV file
Firstly launch the IBM Lotus Notes application.
Search for the NSF File that has to be converted in PST and click
On the File menu click on
At Export dialog box provide the file name, file location and saving type.
Select the Comma Separated Value
A dialog box named as CSV Export will open, choose the required option and click OK.
Phase 2: Import CSV file into Outlook
Launch the MS Outlook program.
From the menu bar click on File then click on the Open and Export and then on the Import/Export.
Import and Export wizard will pop up, select the "Import from another program or file" and click the Next.
Now as file type select Comma Separated Values and click the Next.
Click the Browse and select the path for CSV, user can also select the option given on wizard as per the need.
Now select the Outlook folder where you want to import the data and click the
Finally, in Import a File dialog box, check the box and click on the Finish. Here, the user can also Change Destination and Map Custom Fields.
The data from the "CSV file" will import to "MS Outlook".
Why manually NSF to PST conversion not recommended?
The manual method comes handy in only some situations but for professional use and for perfect and proficient NSF to PST conversion, it is never recommended. It has several limitations like:
The manual method asks for the technical expertise, novice users may find it tedious and tough.
Data integrity is a major concern about manual NSF to PST conversion, chances of data loss and data alteration are high.
It doesn't permit selective conversion and if not handled appropriately may cause corruption in data.
It is a very time-consuming and annoying way of Lotus Notes to Outlook conversion.
The manual method is size-bounded. It doesn't allow to convert a large number of NSF files to PST.
Professional NSF to PST Conversion:
Professional NSF to PST converter tool is the demand of the market, not a single user would like to have a risk with the data. Shoviv NSF to PST Converter provides a list of user-centric features and makes the process simple but proficient. Have a look at its feature:
The Software provides quick, easy and guaranteed conversion of a large number of NSF file to PST.
It supports all the version Lotus Notes, MS Outlook, Domino Server, and Windows O.S.
It allows converting NSF email items into the EML and MSG format by which the user can access the email items in various email clients.
The Shoviv NSF to PST Converter tool offers Data preview facility, Folder mapping option and Email translation.
Option to Filter Item and Split Resultant PST is also provided in the Software.
How does it work? 
The working process of Shoviv NSF to PST Converter tool is very easy because of its user-friendly GUI. Let's know step wise step:
Step 1: Open and launch the Software.
Step 2: Click on the Add NSF File button of the ribbon bar.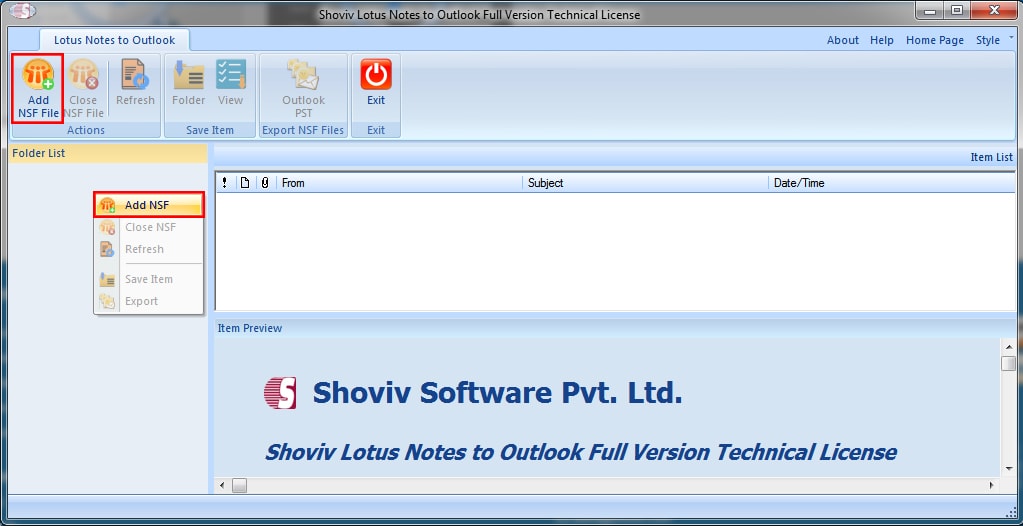 Step3: Select the NSF files that have to convert by clicking on the Add File(s) or Search File(s) and check it. Click OK.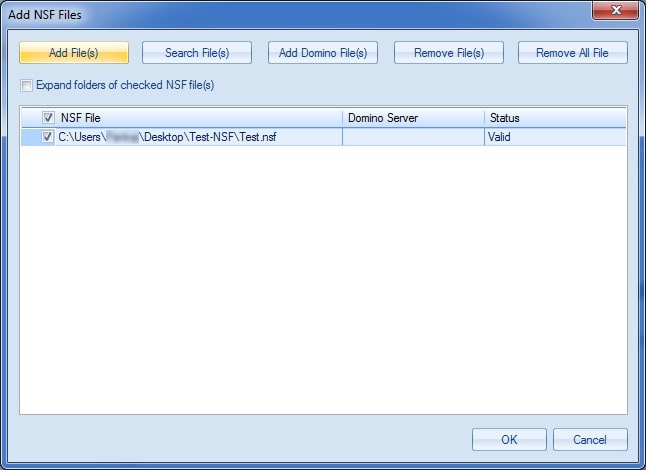 Step 4: The selected NSF files can be seen at the left pane in the folder list. Click on the Outlook PST option of the ribbon bar to export NSF files.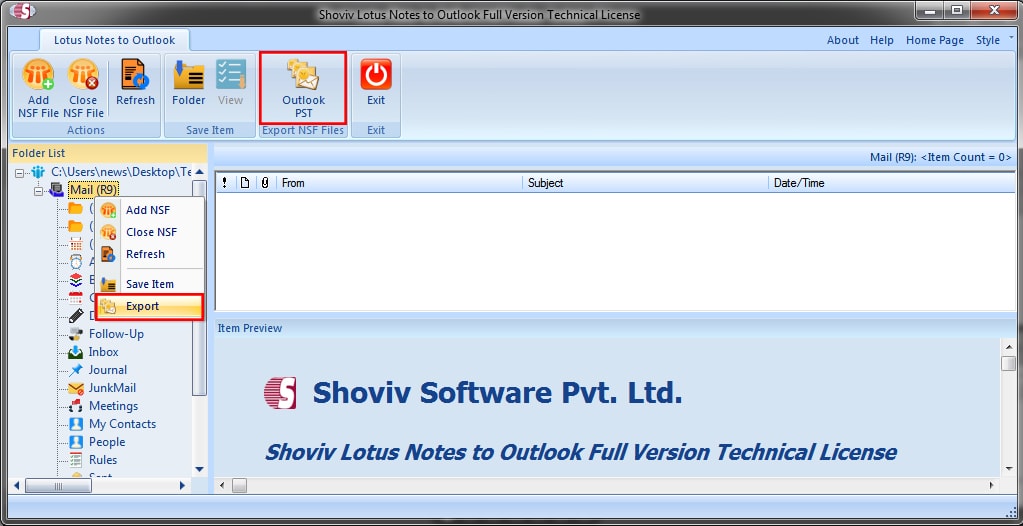 Step 5: Here, Check/Uncheck Sub Folders and click on the Next.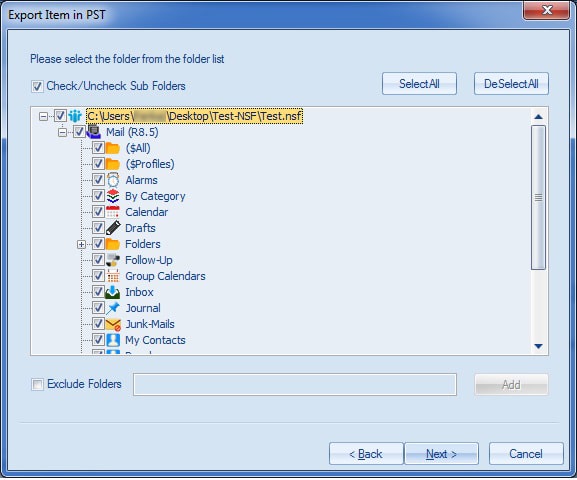 Step6: Now you are prompted to filter page, check the Export Selected Item Type and apply the filter based on Message Date. NSF Folder Mapping and Item Email Translation options are also provided, choose the option as per the need and click on the Next.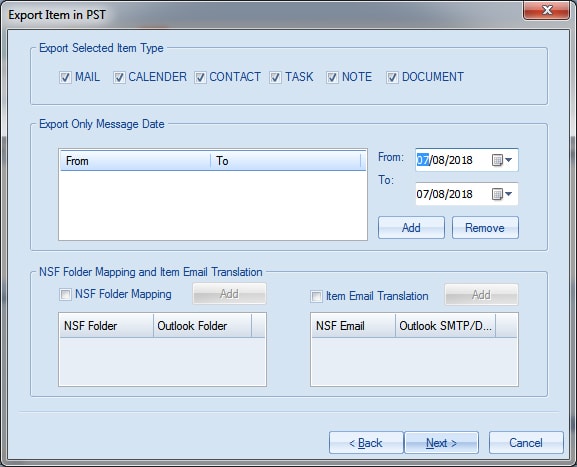 Step 7: Browse the Target Folder where exported data will be stored. Here, the option to create PST file password and option to set file size after which resultant PST file will split is also given.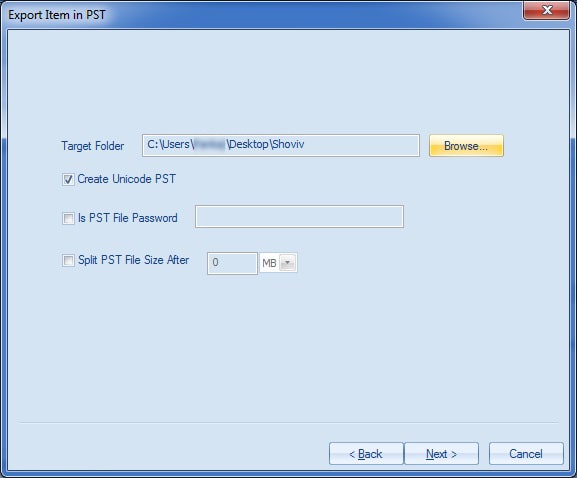 Step 8: Now the process reached to end. Status of the process will display, the user can also save the report. Click Finish after completing the process.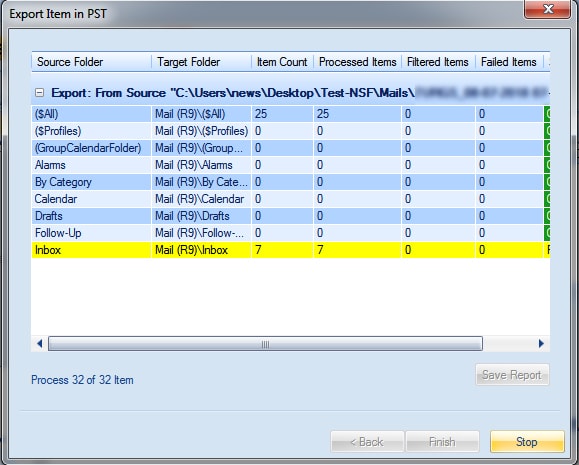 Wrapping up:
NSF to PST conversion is the demand of today's online world and to do this we have a manual as well as a professional way. The Manual method comes with limitations and that's why it is not preferred. For the perfect and effortless NSF to PST conversion, we have Shoviv NSF to PST Converter tool which is embedded with a lot of features and it works very swiftly. To check its working process, a free demo/trial version of the software is also available which allows conversion of the first 25 items per folder.
Latest posts by Himanshu Pandey
(see all)