Last updated on June 16th, 2023
Summary: Several Yahoo users have recently reported an issue of Yahoo emails disappearing from inbox folders, which can happen for various reasons. In this write-up, I'll mention the reasons for the same and how to resolve it.
Yahoo has been in the niche since 1995 and is one of the most reliable names on the Internet. Recently, Businesspersons are slowly tilting towards Yahoo mail for collaboration and communication with clients and colleagues. Yahoo ensures email security, but several users have frequently reported the disappearing email issue.
Reasons behind Yahoo Emails Disappeared From Inbox
There are several possible reasons why all your email disappeared from your inbox; some of them are given below
Accidental deletion: Yes, it can be that you've accidentally deleted all your Yahoo emails.
Hacker's attack is another possible reason that someone may have gained access to your account and deleted all your Yahoo emails from your inbox.
Filtered into Spam: Several users make incorrect configurations due to which their inbox emails get filtered into the trash or spam folder. If this is the case, then you're lucky; you can easily restore them from the trash or spam folder. 
Forwarded to another email account: Yahoo is an IMAP client, and there are possibilities that you've set up an additional email account to receive your emails.
These are the few possible reasons which make Yahoo emails disappear from inbox, and there can be several more. Now let's get back to the question, "What to Do If Yahoo Emails Disappeared from Inbox?"
Download IMAP Backup and Restore tool to Restore Yahoo emails.


Ways to Restore Yahoo Email into Inbox
The solution to getting back your Yahoo emails to inbox also depends on the reasons why they get disappear. Like if, due to incorrect configuration, they are in the spam folder; you can easily restore them from there. Below is the process:
Method1: Get Yahoo emails back to the inbox
Step1: Login to your Yahoo mail account.
Step2: Go to the Spam folder.
Step3: From there, select emails and click on the Not Spam option.
Now all your Yahoo emails will be visible in the inbox folder, and you can easily access them. As you can see, the process is easy and doesn't require any technical hands.
Method2: Restore Yahoo emails from the Delete folder to the Inbox
Step1: Login to your account.
Step2: Go to the Trash folder.
Step3: Select emails you want to revert to inbox and click on the Restore to Inbox option.
Remember Yahoo only keeps deleted emails in the trash folder for 7 days; after that, I'll be permanently deleted, and there is no manual solution to revert them after that.
Method3: Ask Yahoo to Restore Yahoo emails Disappeared from Inbox
Step1: Go to the Yahoo Help center.
Step2: Click on the Mail from the top bar.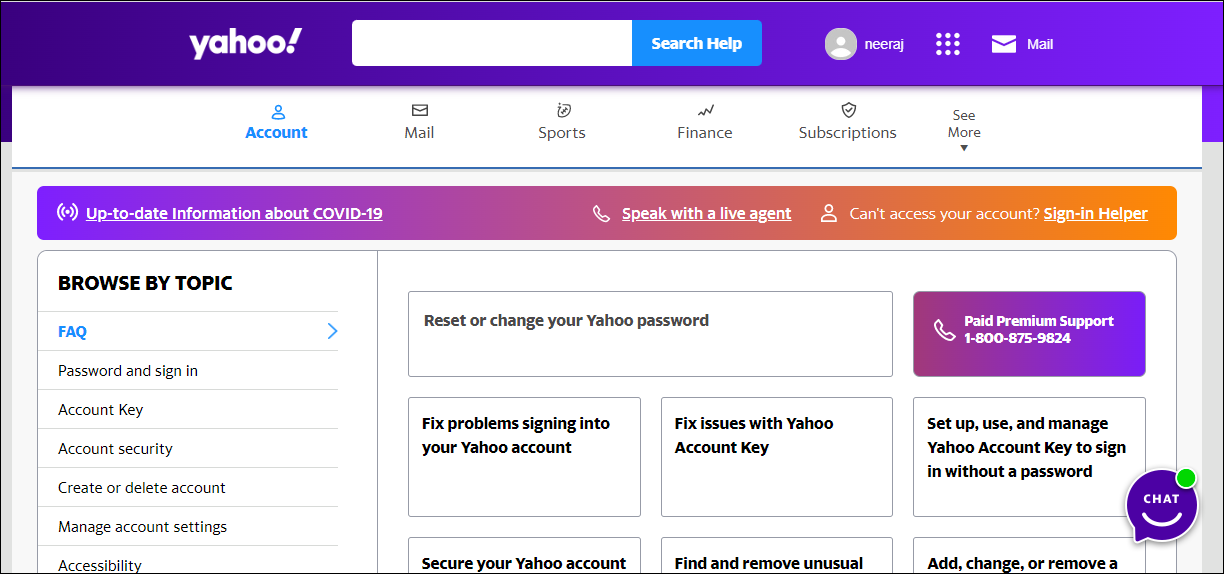 Step3: Click on the Recover lost or Deleted emails option.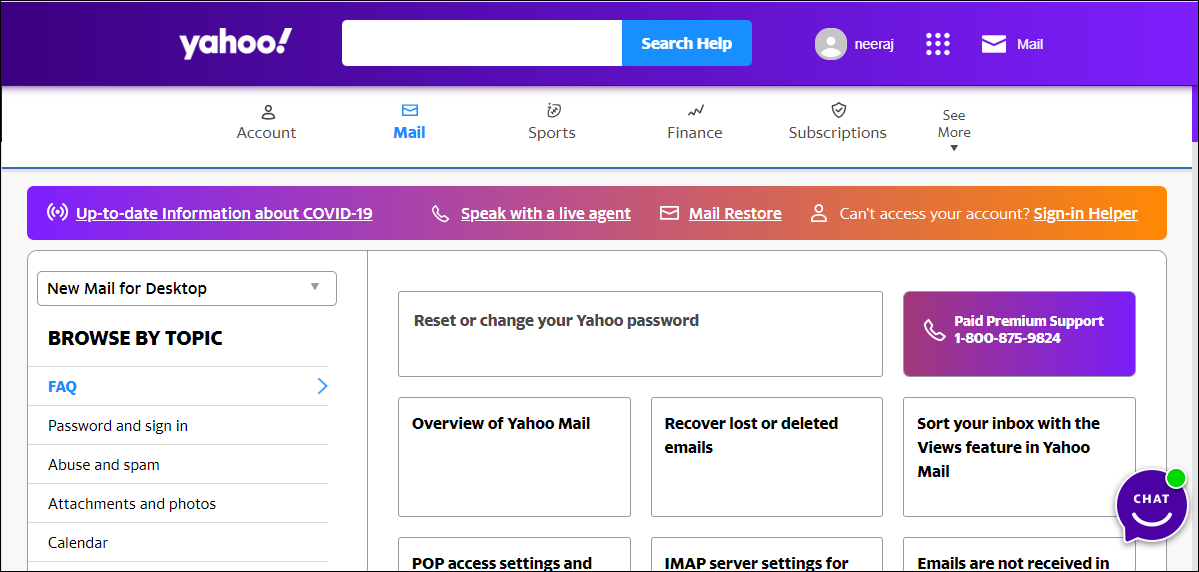 Step4: Now, click the Send a Restore Request option.
Step5: Provide the asked details as follows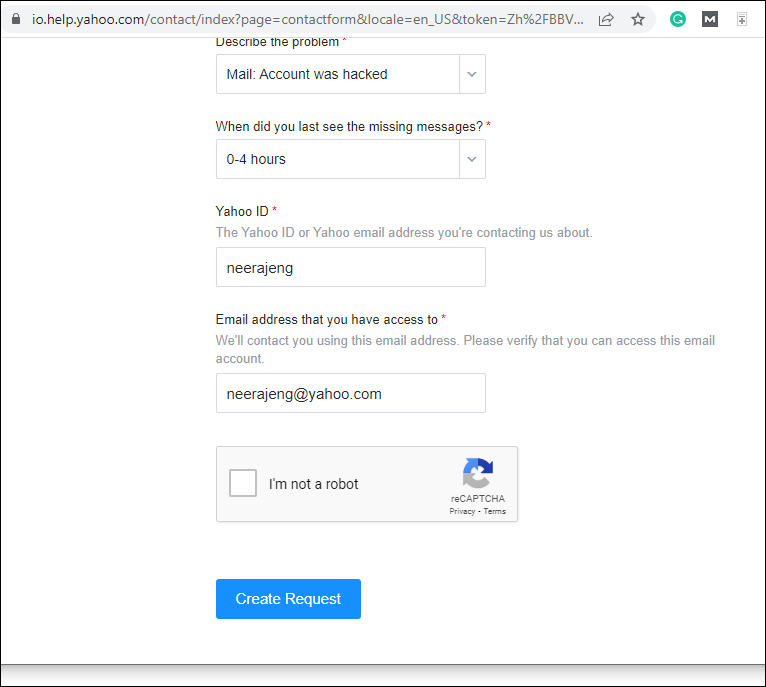 Describe the Problem: How your emails get deleted.
When did you last see the Yahoo email disappear from inbox?
Your Yahoo email address.
Provide an additional email address where Yahoo will contact you.
These are the few solutions that can be used to restore Yahoo disappeared emails into the inbox folder. But if you don't want to face this problem in the future, then the best way is to backup yahoo mails to a local drive.
Also, one can read another blog on Export Yahoo Mail to PST
What is the Best Way to Secure Yahoo emails from Disappearing or Data Loss?
There are several vendors in the market that provide automated tools to backup and secure Yahoo emails on the hard disk.
Shoviv IMAP Backup and Restore tool is one of those few tools which can automatically backup your Yahoo emails automatically. Also, there are several advanced features in the tool which make the yahoo backup process an enhanced process.
Shoviv IMAP Email Backup tool has a scheduler feature by using which you can automate the backup process on a daily, weekly, and monthly basis. Apart from this, the tool allows filtering unwanted Yahoo on the date range and folder filter-based criteria.
How to Secure Yahoo email into a hard drive?
Step1: Install and open the software
Step2: Click on the Backup Directory and create a backup directory.
Step3: Click on the Backup job and provide the name and mailboxes for backup.
Step4: Now, again, select the Backup Directory and move to the filter option.
Step5: Use the filter option as per need and move to the Scheduler option.
Step6: At last, set up other settings and click on the Create Backup job option.
The tool's process is also very simple, and even a newbie and non-technocrats can use the software without any assistance. You can also use the free version of the tool to evaluate. By backing up Yahoo emails, you can restore Yahoo emails disappeared from inbox.
Conclusion
Several users have reported Yahoo emails disappeared from inbox issue. I've described all the possible ways to restore yahoo emails back to the inbox folder. But as a famous proverb, "Precaution is better than cure," I'll suggest using Shoviv IMAP Backup and Restore tool to safeguard your Yahoo emails into local drive.