Last updated on June 30th, 2023
Since Microsoft introduced the cloud-based Saas, Office 365, a huge number of organizations have migrated to it. The advanced features of Office 365 make it popular in organizations, and they look to migrate GroupWise to Office 365 mailboxes.
GroupWise is an on-premises email client platform that users use to manage their business emails. Along with emails, users even can manage their calendars, tasks, contacts, and many more things.
Nowadays, the demand for the email clients such as Novell GroupWise decreased in the market. Users are now adopting the cloud-based Saas to manage their emails in a more easy way. The main reason behind this migration is that Office 365 provides user-centric features that allow users to process multiple tasks on a single platform.
Now, we will give a simple and faster solution to complete the GroupWise to Office 365 migration process. So, scroll the post until the end and get a better understanding of the solution to migrate GroupWise mailboxes.
For Instant Solution to Migrate GroupWise to Office 365, Try Shoviv GroupWise to Office 365 migration Tool:


Some of the exciting features of Office 365 are:-
MS Office 365 offers universal accessibility of data to users. Plus, they can access their emails, documents, and calendars through any device, like a laptop, mobile, etc., from anywhere and at any time.
It has an inbuilt security feature that helps the users to keep their data safe from any mishap.
Office 365 helps users to keep them update and interact with the latest or newer versions. It continually adds new features as soon as they are introduced in the market.
Hence, it is very clear from the helpful features why most of the GroupWise users are pushing themselves to use MS Office 365. There are endless benefits of choosing the Office 365 platform, and that is why most users search for how to migrate GroupWise to Office 365 mailboxes. So, if the users are searching to switch from GroupWise to MS Office 365, then they are in the right place. This article will definitely help them to find the optimum solution for migration.
Now, moving to the solution part, there is no manual method for the migration of GroupWise to Office 365. Therefore a professional tool comes in handy, named Shoviv GroupWise to Office 365 Migration Tool. Let us discuss some unique features of this professional software.
Why use this GroupWise to Office 365 migration tool?
Suppose the users want to enjoy total control over their GroupWise mailboxes. In that case, they are going to love the fact that its use is not only limited to a single operating system to migrate GroupWise to Office 365 environment. It is designed to work flawlessly on all versions of MS Outlook, Novell GroupWise as well as all Windows operating systems. Even the users also get an assurance of high-speed results and no data loss during or after the migration.

Here are some of the best features of Shoviv GroupWise to Office 365:
Migrate GroupWise to Office 365 smoothly
The tool offers to add and migrate GroupWise to Office 365 flawlessly easily. It requires only the global admin details like user name and password to extract all the mailboxes. This tool has a simple GUI, which makes it easy for users to migrate GroupWise mailboxes. Even it allows migrating all the GroupWise emails to Office365 along with its attributes like contacts and other mailbox items.
With the help of the Shoviv GroupWise to Office 365 migration tool, the users can easily add multiple numbers of mailboxes of GroupWise. Therefore in the case of large mailboxes, no need to select the mailboxes one by one.
The tool offers users to change the source/target as well as the name of the folders during the migration process. This mapping feature allows mapping the source of GroupWise mailboxes to target Microsoft 365 (Office365) Mailboxes either automatically or manually. One can also migrate GroupWise to Office 365 Public Folders & Archive Mailboxes, along with the ability to migrate to Office 365 while mapping all folders.
One can establish connectivity with several options to add GroupWise mailboxes (Default, online mode, including proxy, cache mailbox path, and remote mailbox path) with this tool. Users can freely utilize and enjoy this feature as per their requirements.
Export GroupWise data to Multiple Formats (PST, EML & MSG)
With this tool, users can export multiple GroupWise mailboxes to PST format in just a single go. Also, even one can save the data in EML and MSG formats in their local directory. This tool gives full freedom to rule over so that the users can easily convert the format as per their desire. One can also preserve the Unicode status of the data.
The tool allows users to apply filters on their mailboxes before performing the GroupWise to Office 365 migration process. It helps users to filter all the items based on date range and item types during the performance of the migration task.
Data Screening for 100% Efficiency
This migration tool facilitates users to screen their added data so that they can preview their emails before processing them. Moreover, users can easily check whether they are on the right track or not.
SHOVIV provides a 24×7, fast technical support service to their customers. If any user faces problems, then he/she can easily contact the technical team for support. It is a cost-free service. Including this, the tool also offers users to get the free demo version of the tool before purchasing it.
Step-by-Step Procedure to Migrate GroupWise to Office 365:
Install and run the software.
Click on the Add GroupWise option.
Choose mailboxes and click Next.
Select the Outlook Profile option.
Map the source and target mailbox. Click Next.
Now, the migration will start.
Follow the below-given steps:-
Now, we will show you how to migrate GroupWise to Office 365 using the Shoviv professional tool. Follow the below steps and complete this migration in a fast way.
Install and run the software in your system.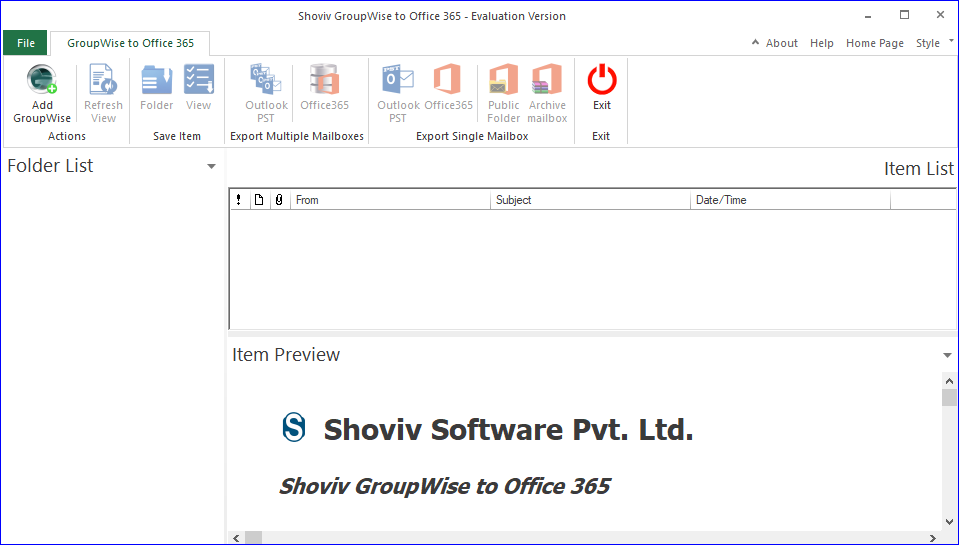 Click on the Add GroupWise tab.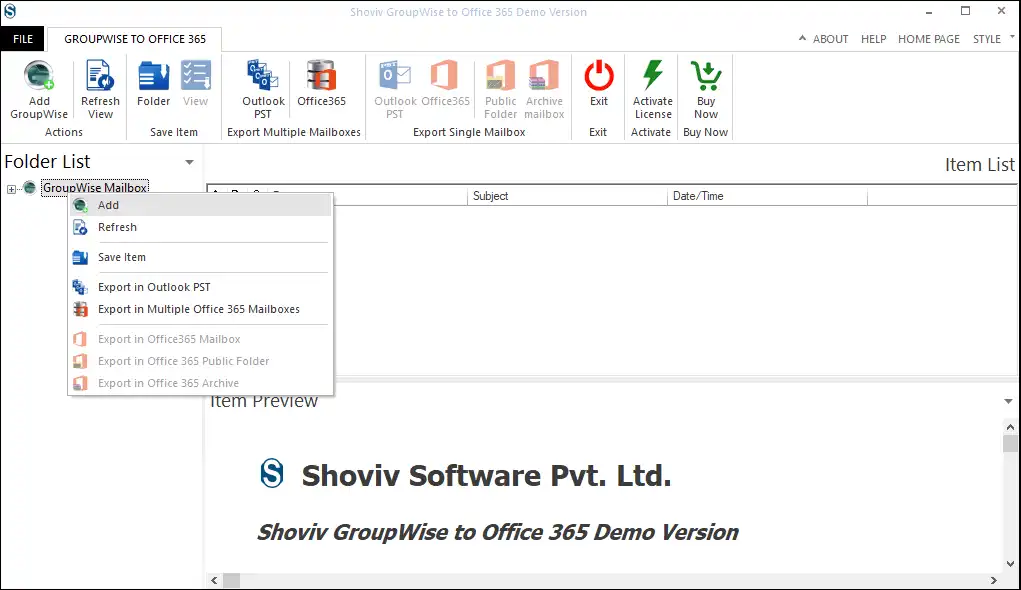 Here, you have various options to connect your GroupWise; opt for the suitable one. Enter the required details that it is asking for and click Ok.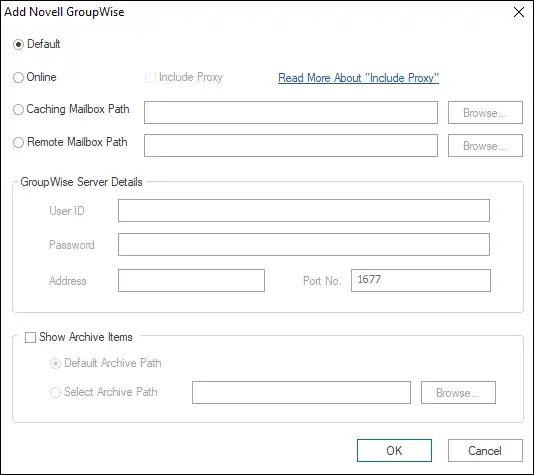 Then, choose Office 365 on the ribbon bar.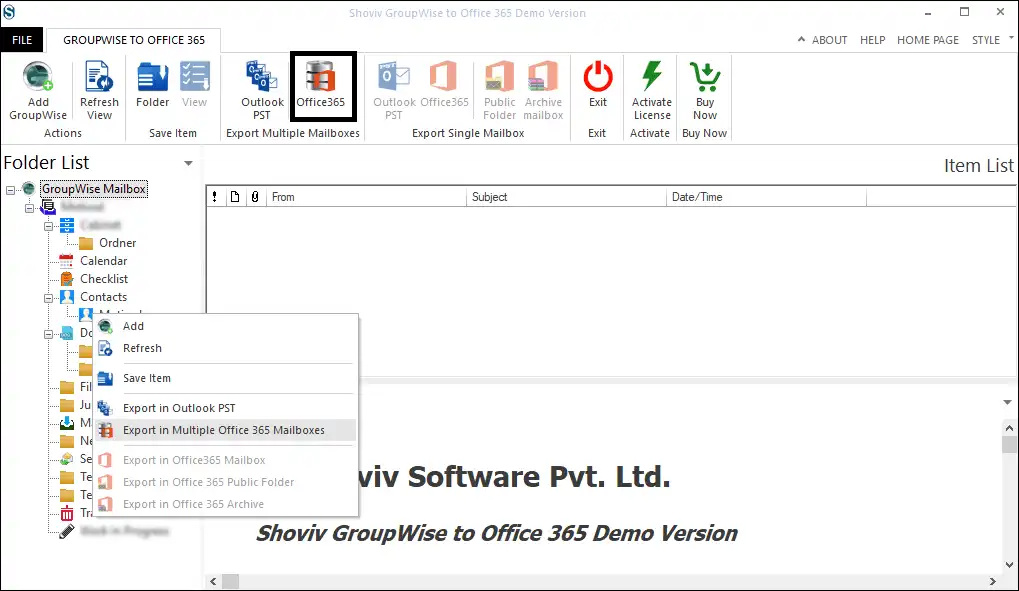 Check the subfolders that you want to add and uncheck to remove. Click on the Next button.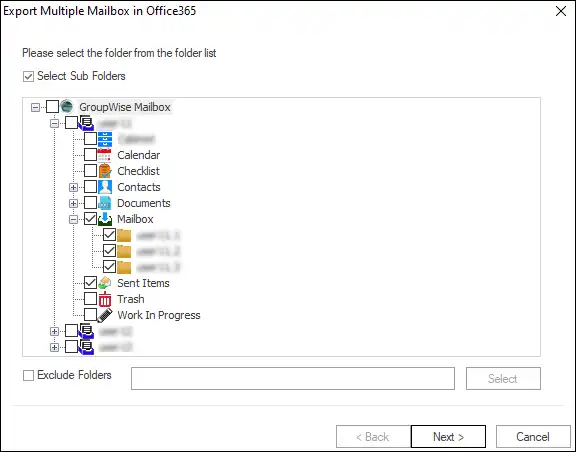 Now, choose the Fetch all Mailboxes from Outlook profile option. Select your Outlook profile and click Next.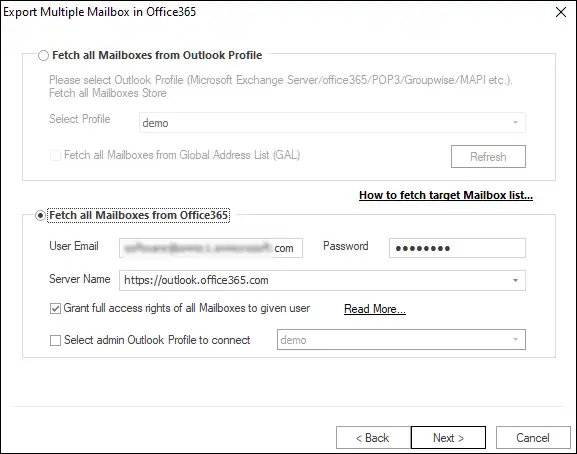 Map the source mailbox to the target and then validate the target. Continue with the Next button.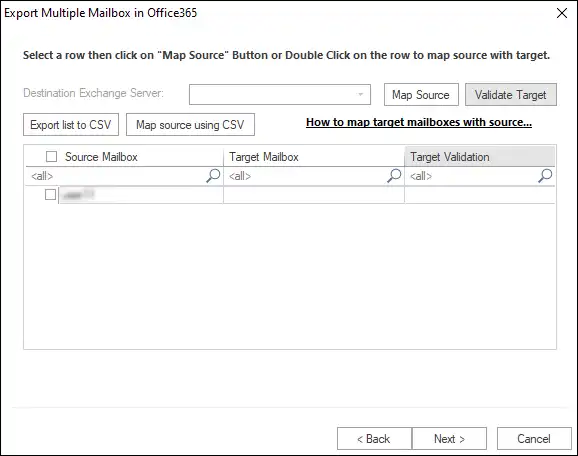 Check the GroupWise folder mapping option to map a source folder to target ones. Then, click on Next.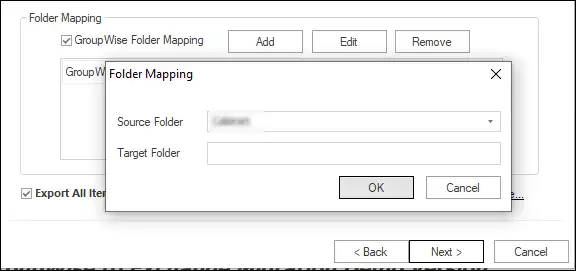 The process will start, click Ok and then the Finish button after completing the migration.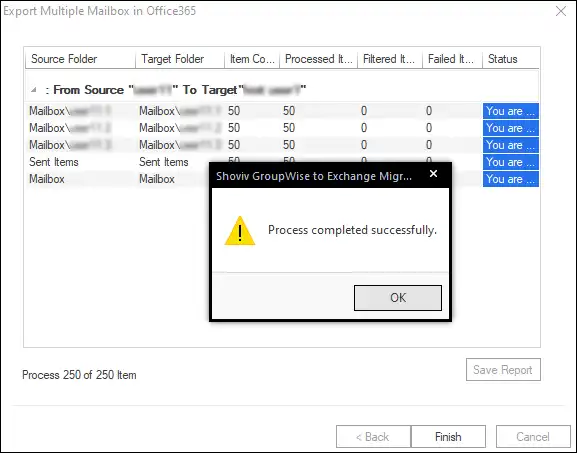 Ending Words
Shoviv professional tool is an effortless and rapid way to migrate GroupWise to Office 365 mailboxes. Moreover, it has the efficiency of processing multiple mailboxes in a single go. Users must check out its free trial version and understand practically how it works. Its free trial version gives permission to process the first 50 items per folder free of cost. So, try out its free trial version, getting in-depth knowledge of its features and functionality.
To download the free trial, click here.