Last updated on May 18th, 2023
Here at Shoviv, we have a perfect range of applications suitable for professionals as well as non-professionals that are designed to simplify one's tasks and work processes. A popular B2B review platform, CompareCamp recently put our Shoviv Exchange Server Suite to the test, and we came with the Great User Experience award.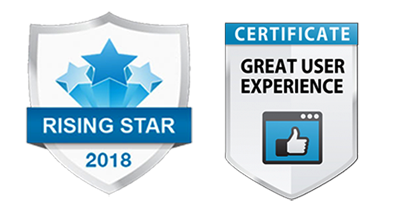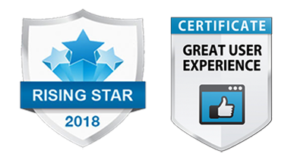 The Great User Experience award from the B2B review experts means a lot to our passionate team of software developers. They work tirelessly consequently ensuring exceptionally designed and user-friendly software applications.
Shoviv Exchange Server Suite received positive marks across CompareCamp's product quality rating, from main functionalities and customization features down to the media rating. Speaking of media rating, we have also received CompareCamp's Rising Star award for our highly positive reception on the market.
CompareCamp has outlined several ways with which the Shoviv Suite simplifies the recovering and exporting of various file formats. Through Exchange Suite, you can perform Exchange Server Migration.
Highlighted Features of Shoviv Exchange Server Suite:
It allows us to easily add multiple mailboxes as a source for exporting and saving email items.
Quickly finds and identifies specific items based on item property with the eDiscovery tool.
Save files directly in the local directory. Chosen files can be saved in various formats including EML, CAL, RTF, MSG, and vCal.
Export multiple healthy Outlook PST files into Office 365 mailboxes.
It offers to export OST files into PST files, Office 365, and Live Exchange.
An advanced option of Incremental Export/Backup in PST files is also available within the software.
Shoviv Exchange Server Suite allows adding "EDB File", "Exchange Server Mailboxes", "Office 365 Mailboxes", "Outlook Profile Stores", "Exchange Server Single Store", "Office 365 Single Store" as well as "Healthy PST Files", and "Corrupted OST/PST Files", as a source.
If you want to know more about Exchange Server Migration, you can click on this link.
Final Words:
For those who have yet to try Shoviv Exchange Server Suite certainly we encourage you to visit CompareCamp to see the full analysis. Additionally, we have a free trial version if you wish to experience it. The demo version of the software allows us to process the first fifty items per folder.