Last updated on May 18th, 2023 at 12:56 pm
MS Outlook is a prominent Email client which comes with the numerous user-centric features. Outlook uses .pst (personal storage table) and .ost (offline storage table) file for the data storage. If due to any reason there is a need to repair PST file and Scanpst.exe tool is unable to do this, then you are at right place. Scanpst.exe. the tool does not come handy in major or complicated cases; it resolves only the minor issues of PST.
So, how to repair PST file without Scanpst.exe Tool?
As Scanpst.exe. fails several times to repair PST file, it fails to repair severely corrupted files and also unable to recover files of more than 2 G.B. and hence need of professional tool rises. Shoviv Outlook PST file repair tool comes with the many user-centric features and makes the PST repairing very easy to do the task. Shoviv Outlook PST repair comes with the numerous user-centric features like:
It provides the quick scanning and recovery of PST files with no restriction in size.
The Software smoothly recovers the multiple numbers of the damaged and inaccessible file to new healthy PST files.
After the recovery of PST files along with its every item, Software allows saving the data into various formats like EML, MSG, vCal, vCard, MSG Unicode and HTML.
The PST file repair tool also comes handy in reviving the deleted PST data.
The PST files not accessible due to deletion or damage once recovered can be previewed and after being sure the PST data can be saved.
To simplify the processing, to search a particular PST item, option to search based on "subject", "from", "to", "cc" and "bcc" is also provided in the software.
The PST file repair tool is also capable of exporting PST to Office 365 as well as PST to Live Exchange.
Filter option based on Process message class and Process date range is also embedded within the software.
Download a trial version of Shoviv Outlook PST Repair to know in a better way.


How does it work?
The Software comes with a user-friendly GUI thus running it is very simple. Any novice user can easily repair PST file. Here are the simple steps to process the software.
Step 1: Install and Launch the Software.
Step 2: Click on the Add PST files option of the ribbon bar to add Corrupted/non- corrupted PST files. It can also be done by making right click on the folder list and selecting "Add PST File" option.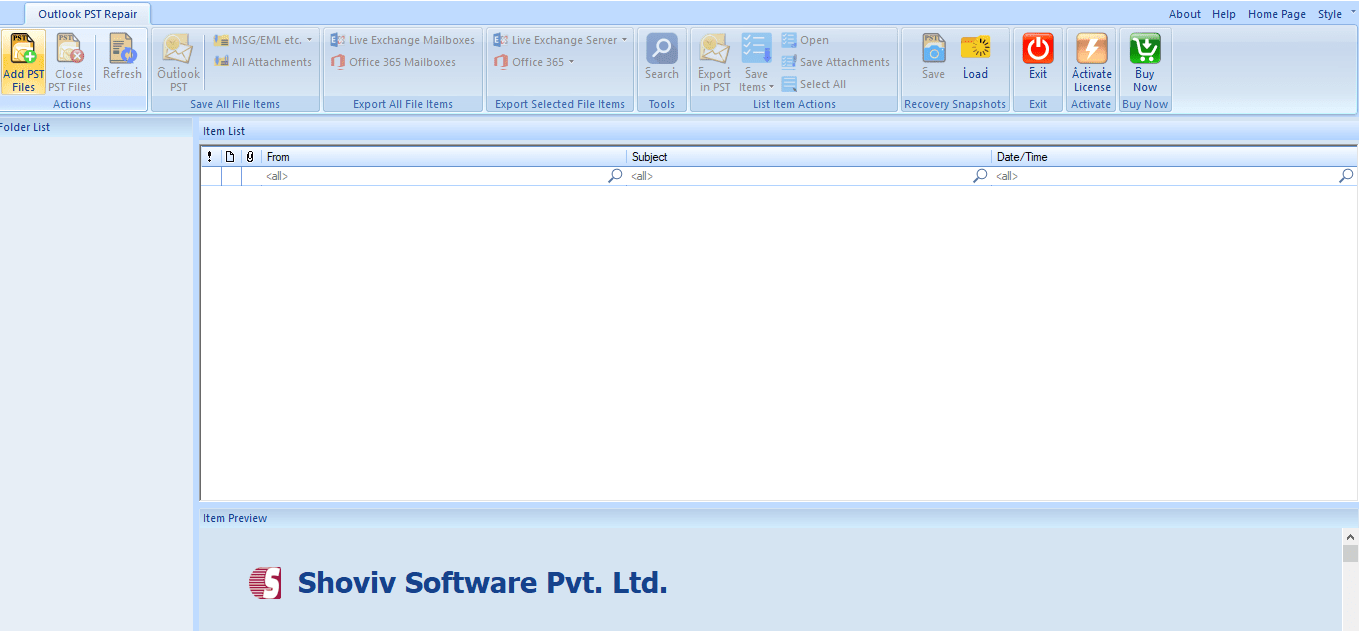 Step 3: "Add Files" dialog box will appear, here add the PST files and check them, and Browse the path. Option to Remove, Remove All and Search are also given, use if needed. Click on the OK.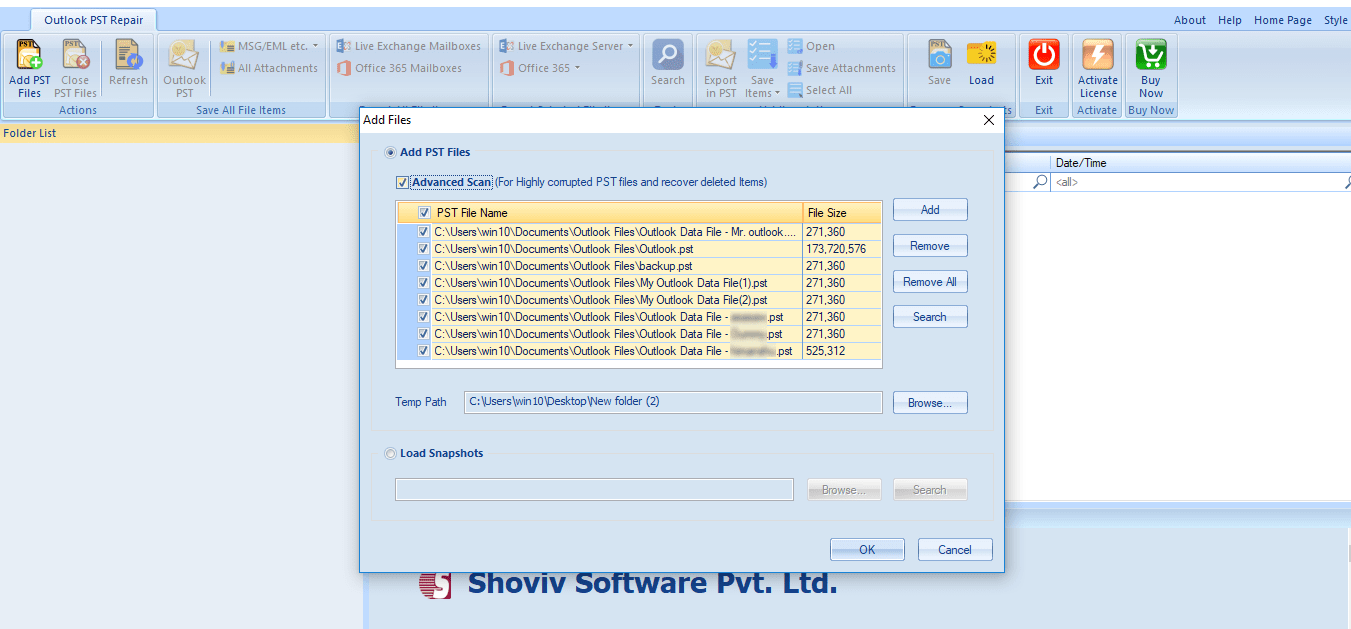 Step 4: Here, now user can see the content inside of selected PST files at folder list.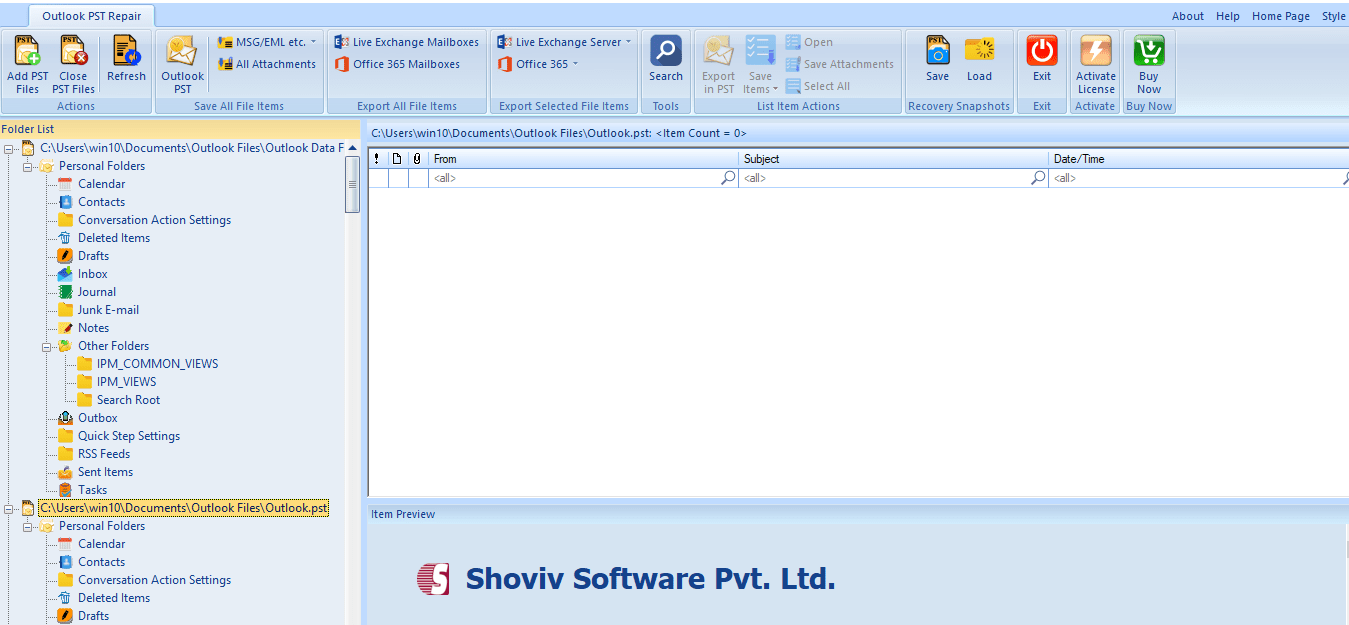 Step 5: Select the folder you want to process, make a right-click on that to expand and for the item preview. By making a right-click on the folder list, select the "Save all files in Outlook PST" option.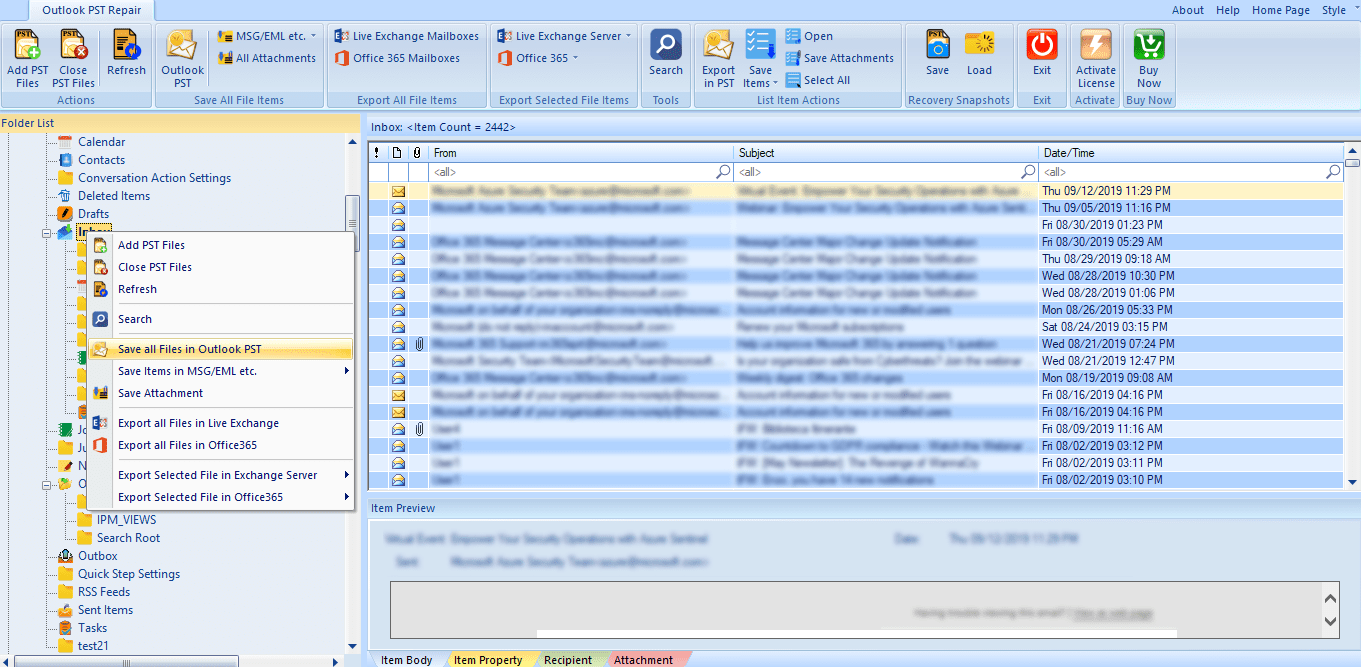 Step 6: Now Check/Uncheck subfolder option will appear. Check the folders and click on the "Next".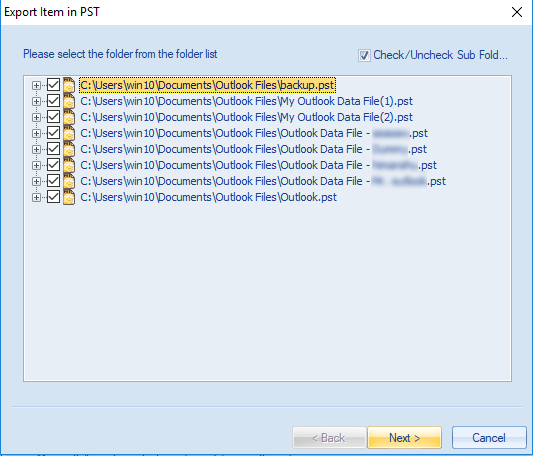 Step 7: Filter page will appear, apply the filter based on the Process Message Class and Process Item Date Range. Click on the Next.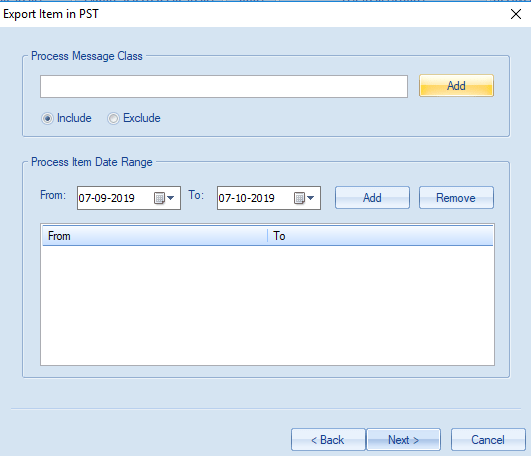 Step 8: Here option to Export in existing PST and create and Export in new PST will be displayed. Option to create PST file Password and option to set PST file size after which it will split is also given. Proceed as per the need and click on the Next.
Step 9: Here process completes and after completing the process a message of completion will be displayed. Option to save report is also given. After the successful completion of the process, click on the Finish.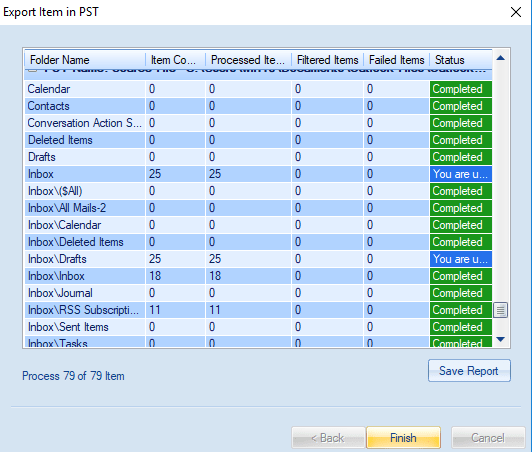 Final Words:
To repair PST file without Scanpst.exe tool, a professional Outlook PST file repair tool is a must. The professional third-party tool comes with the user-centric features and with secured processing. Shoviv Outlook PST repair tool smoothly repairs and recovers damaged and inaccessible PST file items. Shoviv Outlook PST repair tool also provides a free demo/trial version of the software which allows export first 25 items per folder.
Check out our latest arrival on Outlook PST Repair.
Latest posts by Himanshu Pandey
(see all)